A Cappella
President: Cathy Zhou (she/her) – [email protected]
Trevs Acapella is an inclusive, non-auditioned place for everyone who wants to try out acapella to have some fun. We have weekly rehearsals which are relaxed, and we often have chill sessions after performances where we choose new music to learn. We mostly perform pop songs arranged for SATB and vocal percussion, but we also do our own arrangements, including a Disney Love Song Medley, We Don't Talk About Bruno, and old classics. Members are also free to suggest new pieces, which can be arranged to tailor-fit all vocal ranges. We attempt to perform at least twice a term in concerts and unplugged, we're also trying to bring back Christmas Caroling as well!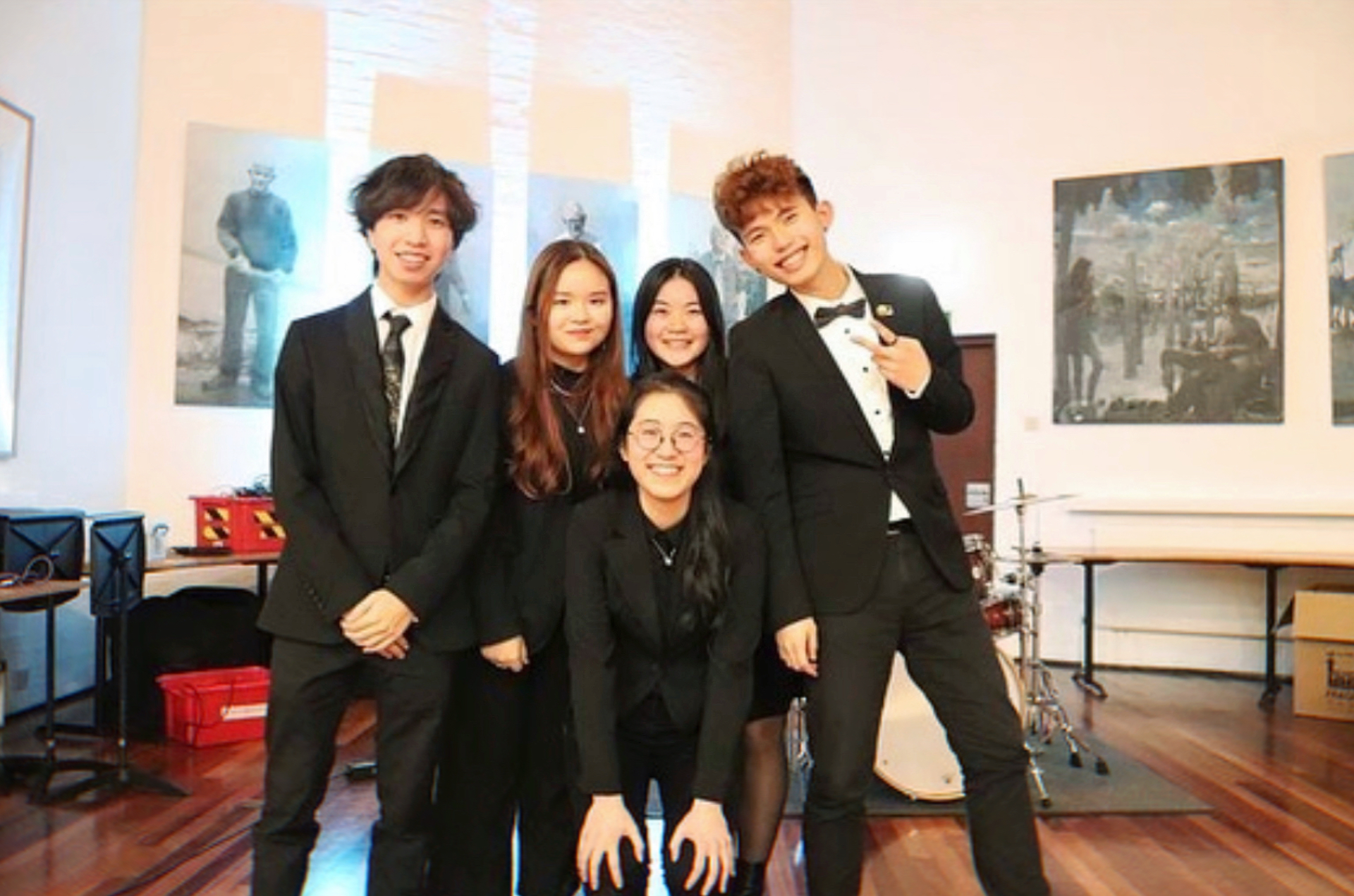 Chamber Choir
President: Will O'Grady (he/him) – william.t.o'[email protected] 
Trevelyan College Chamber Choir is an auditioned choir consisting of 16 singers. We sing a wide range of repertoire, from 15th Century Polyphony to contemporary 21st century compositions. We rehearse weekly, and perform at various musical events in Trevs, including Live on the Hill, and the Christmas and Easter concerts. We are also regularly invited to join with an annual Choral Evensong with other college choirs at the cathedral. While we're an auditioned choir, the rehearsals are relaxed and we still have a laugh so it's not as scary as it might sound! Feel free to get in touch if you have any questions!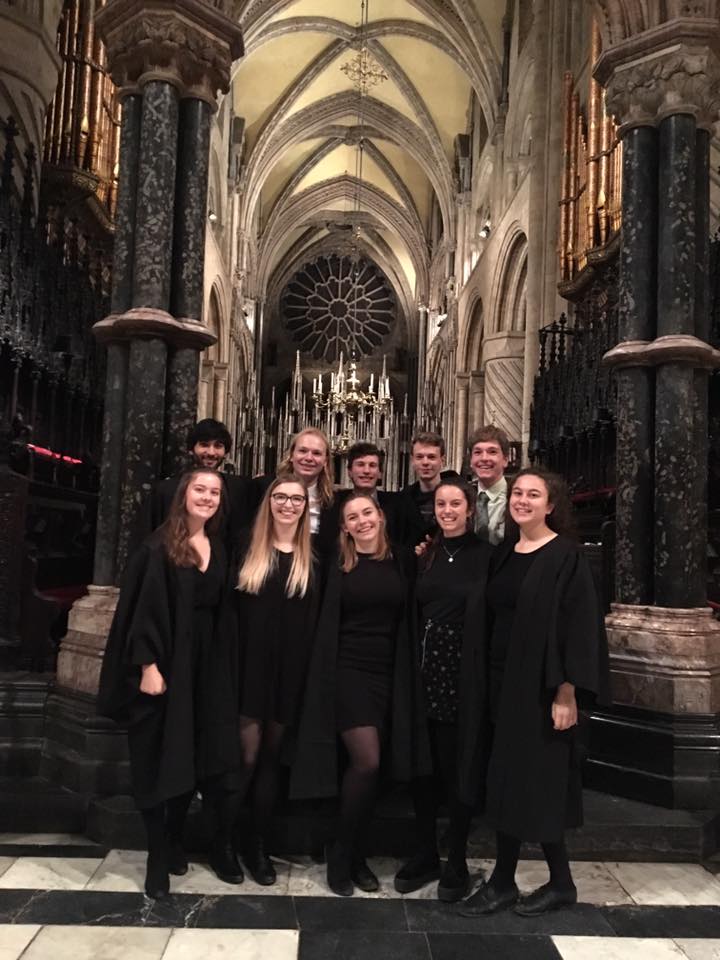 Trevelyan College Orchestral Society
President: Alice Martin (she/her) – [email protected]
Trevelyan College Orchestral Society is a non-auditioned orchestra, allowing musicians of all abilities to rehearse and perform in an orchestra. The Orchestra provides opportunities for musicians in Trevelyan College to expand their orchestral repertoire while playing pieces which are accessible but still challenging. The pieces cover a variety of genres, from contemporary to classical. The Orchestra has opportunities to perform in concerts associated with the college, as well as performances in concerts outside of college. The orchestra ultimately provides a musical outlet for the students at Trevelyan College; the weekly rehearsals are relaxed, fun and provide an opportunity for students to play on a regular basis.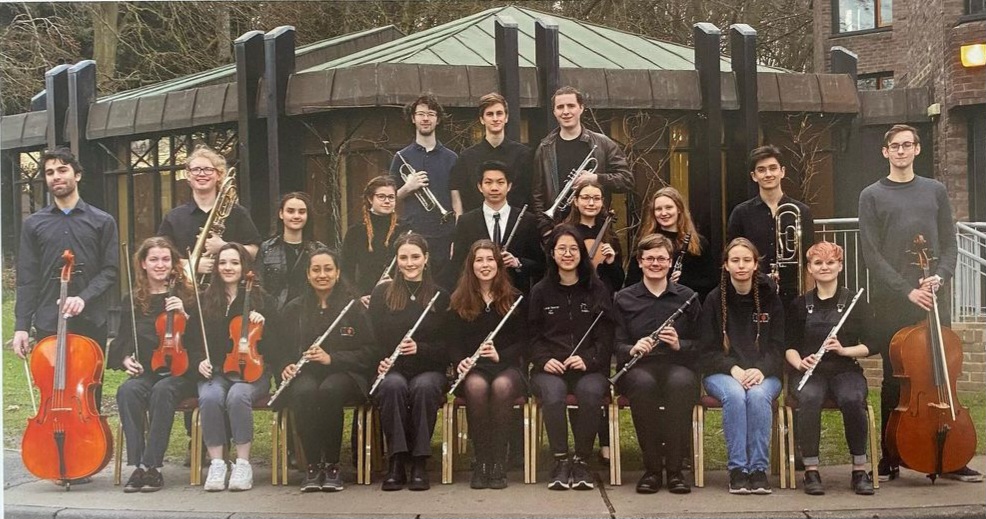 Flute Choir
President: Rooney Yu ([email protected])
Trevelyan College Flute Choir is a place for flute enthusiasts to enjoy relaxed music rehearsals once a week. We are a non-auditioned society and welcome players of all abilities. We play a wide variety of music from film to classic, some of which is arranged by our MD or other members of Flute Choir including an arranged version of 'Lord of the Rings' and multiple Christmas carols. Our alto-flute has allowed us to expand our repertoire and members often have the opportunity to play it. Relaxed rehearsals help us work towards a high standard of performances at a variety of musical events, and, alongside socials, offer a great way to meet people from other years. Our main objective in Flute Choir is to ensure members enjoy themselves and continue playing the flute in a friendly and fun environment.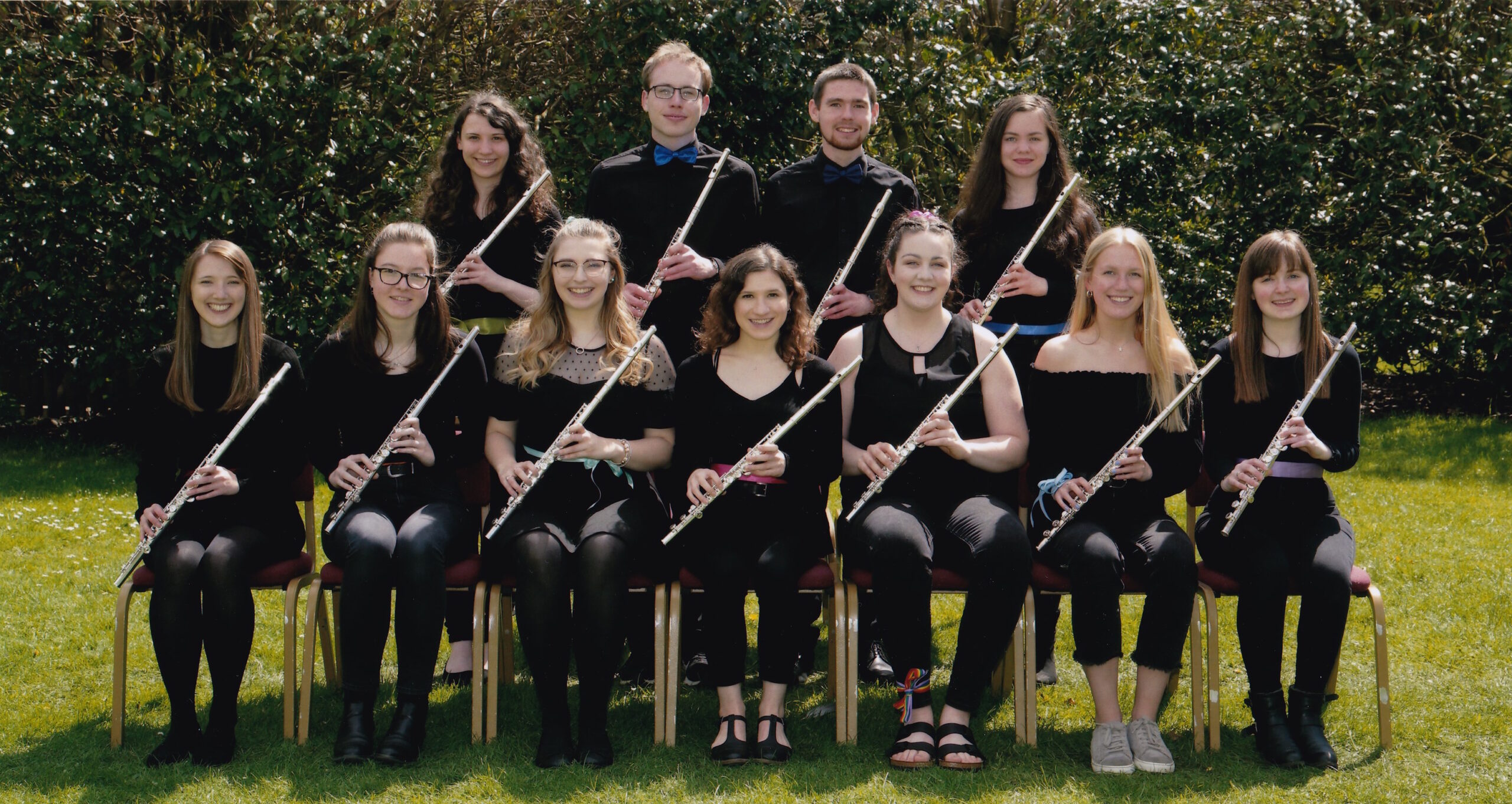 The Manglers
President: Rowan Wood (he/him) – [email protected]
The Manglers is Trevelyan's house jazz band! We are a mostly un-auditioned band, playing at a high standard in a variety of styles from jazz standards to funk and pop covers. We have played lots of fantastic gigs in previous years, including Trevs Winter Ball, Engineering Ball and various college days. We love a few dance moves, and encourage everyone to join in! We also plan an exciting annual tour, last year to Liverpool, where we busk, do some sightseeing and have an all-round good time! While we encourage solos and provide a relaxed atmosphere to develop improvisation skills, we are also a friendly and inclusive band that caters for all. For more details and videos of some of our antics, check out our Facebook or Instagram.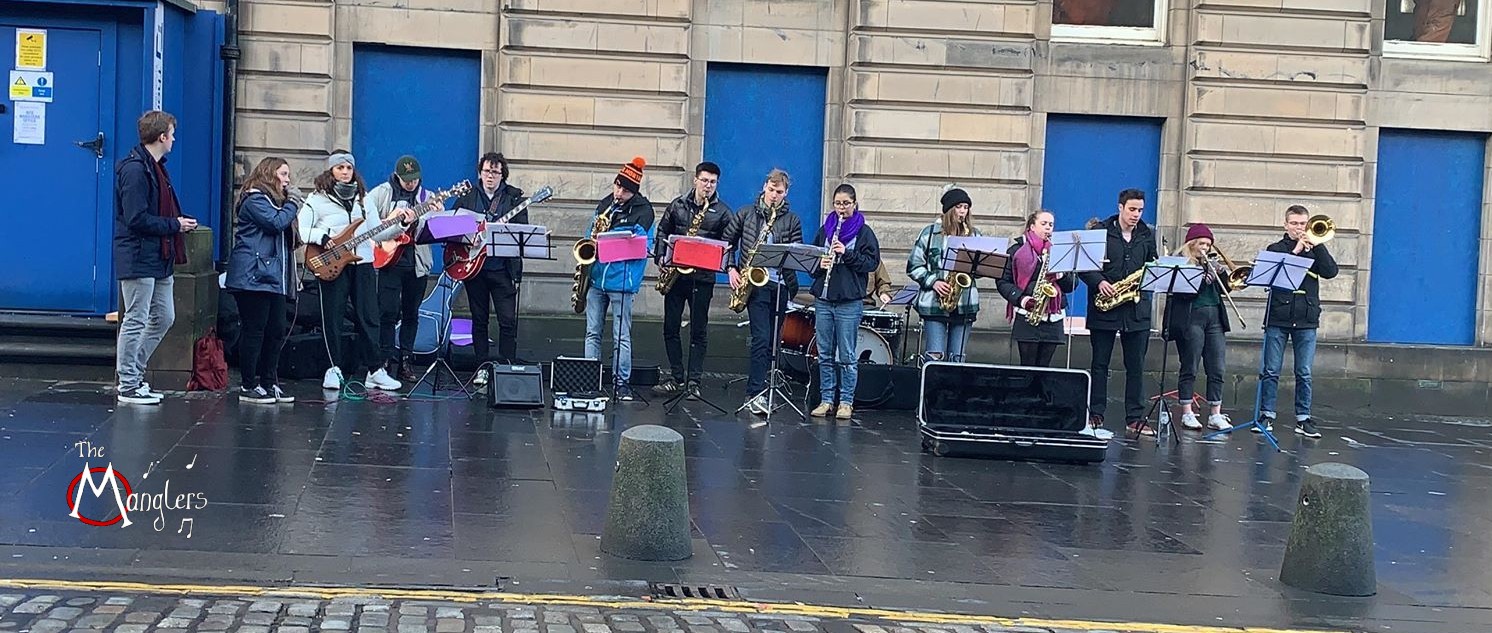 TCMS – Trevelyan College Musical Society
President: Lara Mulgrew (she/her) – [email protected] 
Trevelyan College Musical Society is an amateur company of students with a passion for musical theatre, endeavouring to preserve Trevelyan College's fantastic musical reputation. We combine the many varied talents of our team, to produce two full musical productions a year: one large scale production in February and a smaller scale show after exams – all complete with costuming, lights, and a live orchestra! We welcome people of all experiences, and you can choose what you want to offer to our four teams: Cast, tech, orchestra, and costume/stage design.
Reviews from past musicals:
"My already high expectations for the musical were exceeded when I saw the dynamic lively energy of [TCMS]" – Durham Student Theatre (Working, 2019)
"The mix of comedy, emotion and a beautiful score provides the perfect basis for any company to shine, and TCMS does not disappoint. [T]his production is a delight from start to finish." – Durham Student Theatre (Gypsy, 2022)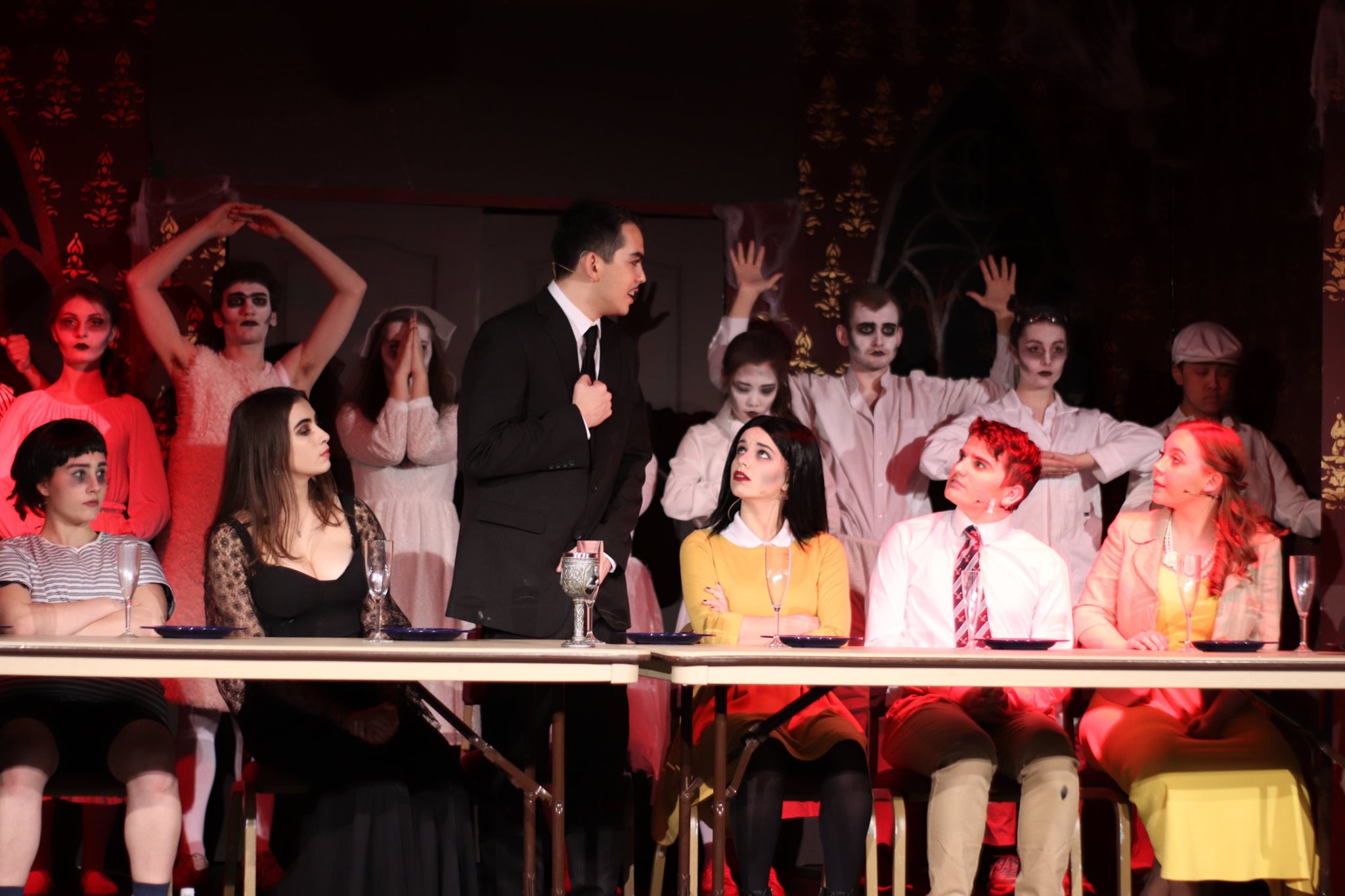 Trevle Clefs
President: Phoebe Court (she/her) – [email protected]
Trevle Clefs is an inclusive and friendly environment for singers of all ability to come together and have a good time. We're a non-audition choir so don't be afraid to get involved regardless of what experience you have! We rehearse once a week with a biscuit break in the middle to get to know each other. We really strive to build a fun community within our choir; this includes socials such as chill themed bar crawls along with matching themed challenges. We showcase what we've been working on throughout the term at the college concert that friends can come along to watch and enjoy the music. We typically get through 2 or 3 songs a term, singing a variety including Christmas – themed tunes, musicals and pop hits. All in all, if you're at all interested in singing then come along to one of our chill & fun practices, I'm sure you'll love it. 🙂