A Cappella
President: Kimberly Chitifa ([email protected])
A Capella is a non-auditioned singing group that welcomes people of all abilities; whether you've never sung before, or you sing all the time. We have weekly rehearsals which are relaxed and fun, with a break for cake, of course. We mostly sing SATB arrangements of pop songs, but we are always happy to receive suggestions! We attempt to perform at least twice a term, whether in concerts, unplugged or carolling at Christmas to raise money for charity.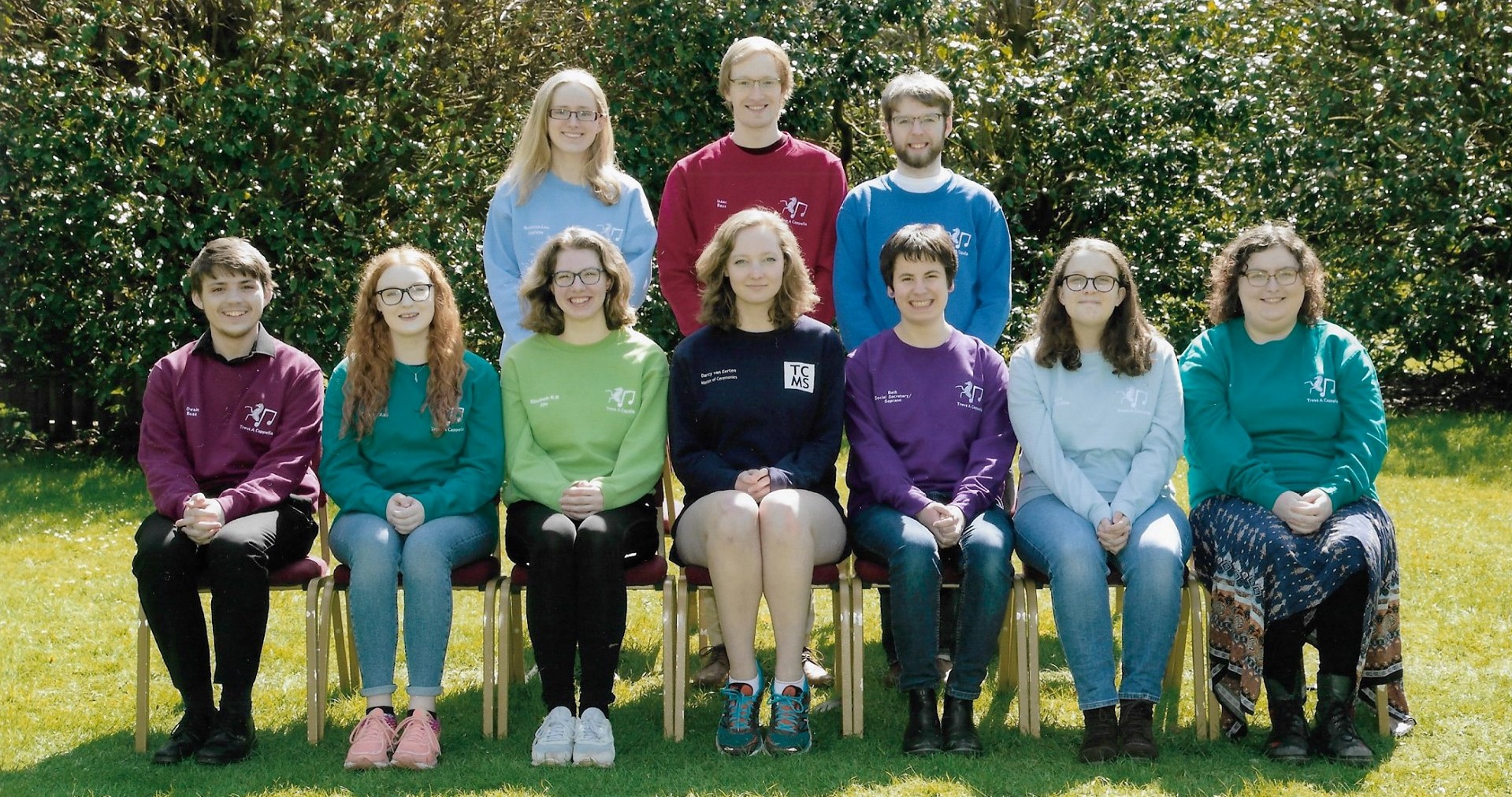 Chamber Choir
President: Maddy Hobden [email protected] )
Trevelyan College Chamber Choir is an auditioned choir consisting of 16 singers. We sing a wide variety of music, from 15th Century Polyphony to contemporary 21st century compositions. We rehearse weekly, and perform at various musical events in Trevs and Durham such as Live on the Hill, Trevstock, and the Christmas Evensong. Feel free to get in touch if you have any questions!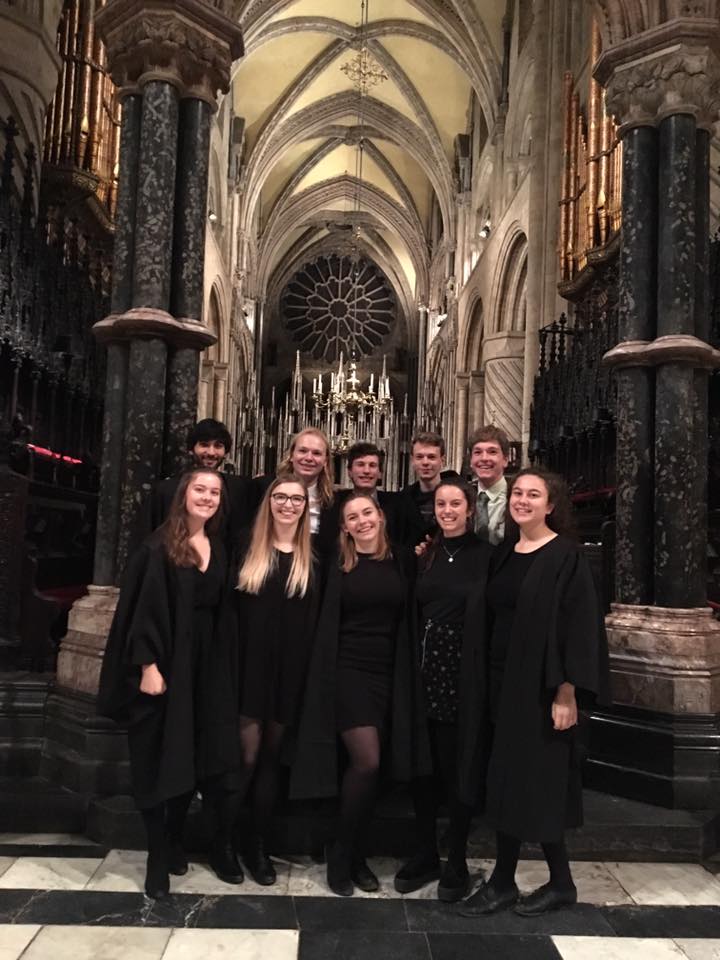 Trevelyan College Orchestral Society
President: Dan Scobbie ([email protected])
Trevelyan College Orchestral Society is made up of the un-auditioned main orchestra, and the auditioned chamber orchestra. It aims to provide musicians within Trevelyan college an opportunity to play a wide and varied repertoire of classical and contemporary music with other members of college. Both orchestras meet once a week, providing an opportunity for musicians of all abilities who wish to rehearse on a regular basis to play orchestral music to an accessible but still challenging standard, and exposes the musicians to performance opportunities. Chamber orchestra will provide an opportunity for more accomplished musicians to play more challenging music in a college setting. The society will also endeavor to encourage and support the formation and continuation of small chamber ensembles consisting of society members. Both orchestras may occasionally also take part in concerts outside of college. Ultimately, the society provides a music-making outlet for musicians of the college who wish to play in an orchestral setting.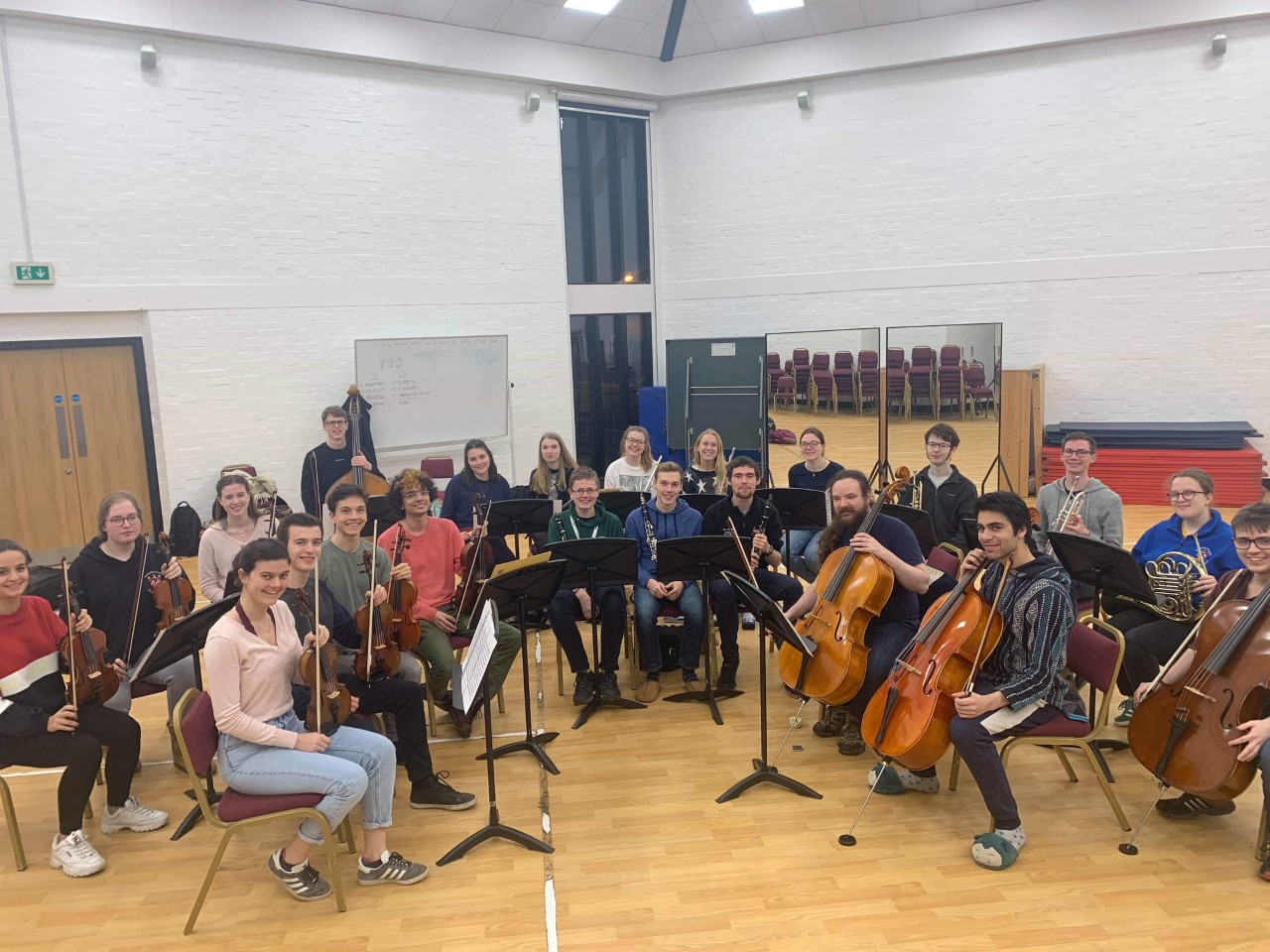 Flute Choir
President: Polly Jenner ([email protected])
Trevelyan College Flute Choir is a group of enthusiastic flautists who meet once a week for a relaxed and enjoyable rehearsal. We are a non-auditioned society and welcome players of all abilities. We play a wide variety of music, some of which is arranged by our MD or other members of Flute Choir. Recent pieces have included an arrangement of 'Lord of the Rings', 'Bare Necessities' and Bach's 'Little Fugue in G-minor'. With a large intake of Freshers, Flute Choir is currently the biggest it has ever been. It has expanded its repertoire and sound, particularly with the addition of an alto flute. Our main objective in Flute Choir is to ensure members enjoy themselves and continue to play the flute in a friendly and fun environment. As we end this year, we are greatly looking forward to playing at Trevstock, the musical highlight of Summer Term.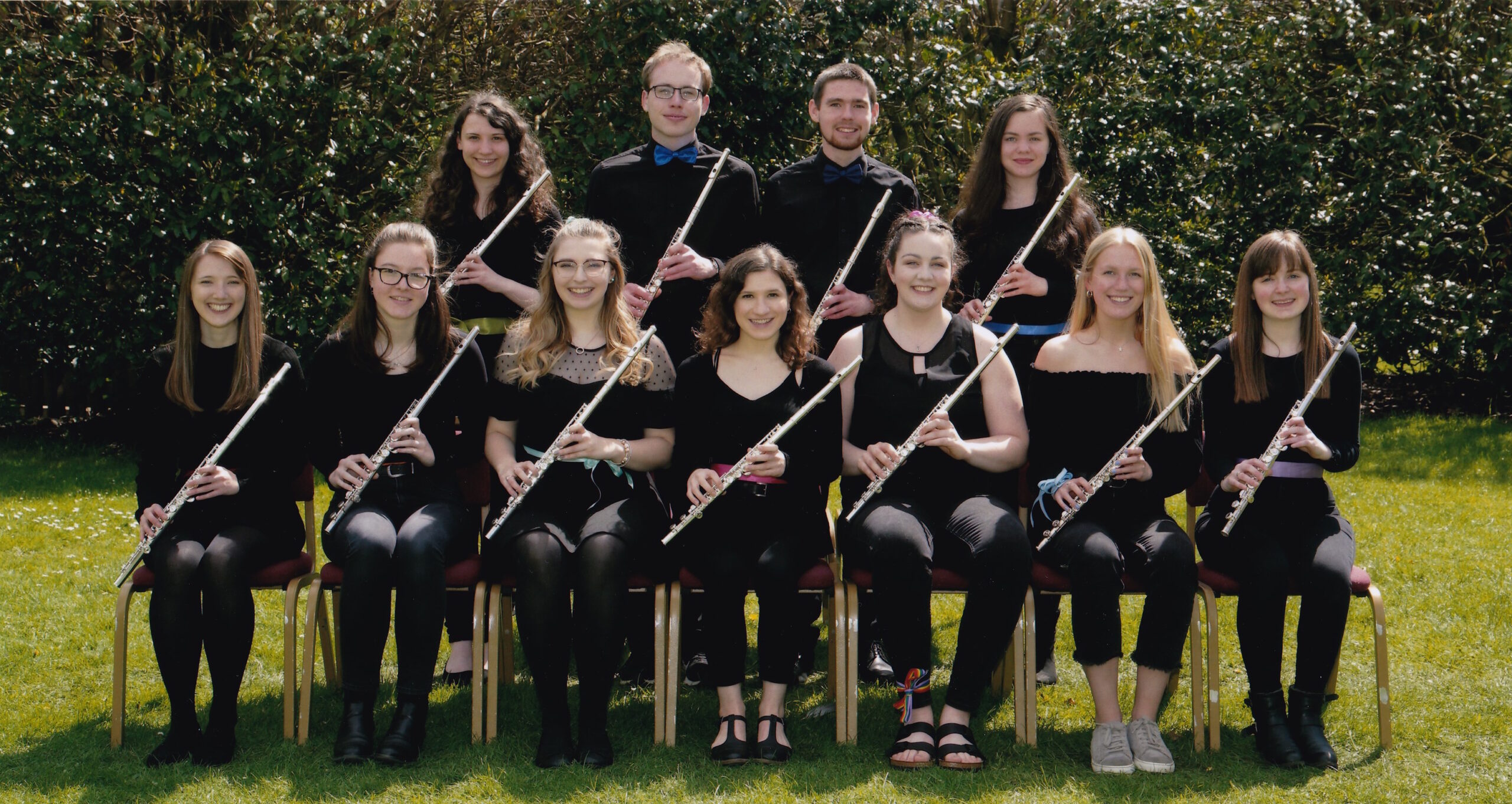 The Manglers
President: Tom Sear ([email protected])
The Manglers is Trevelyan's house jazz band. We have played lots of fantastic gigs in the previous years, including a St Chad's College Ball and a tour to Edinburgh. We plan to keep going from strength to strength over the next year, including investing in lots of new music and another exciting tour in January! While mostly non-auditioned, we play at a high level in a variety of styles from jazz standards to funk. Our particular trademark is creating a fun atmosphere through various (not entirely serious) dance moves and audience participation (although there's no pressure if that doesn't sound like your thing!). While we encourage solos and provide a relaxed atmosphere to develop improvisation skills, we are also a friendly and inclusive band that caters for all. For more details and videos of some of our antics, check out our Facebook page!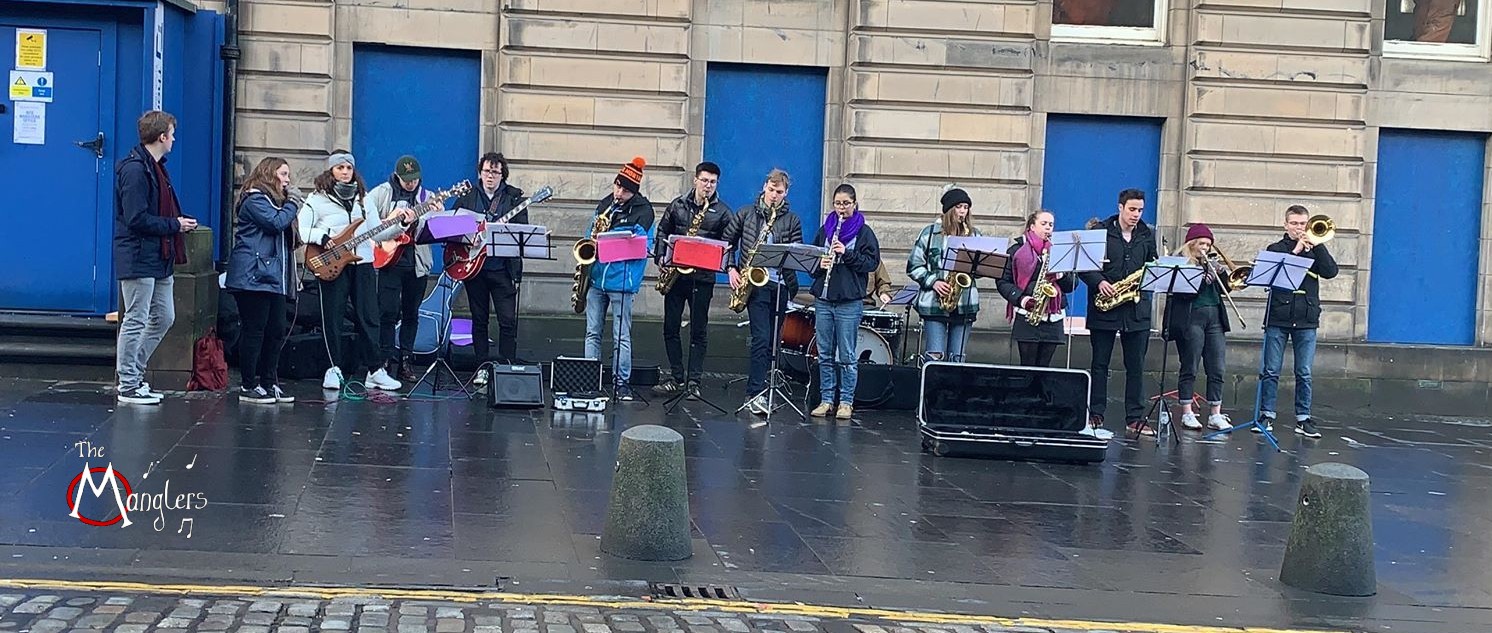 TCMS – Trevelyan College Musical Society
President: Martha Page ([email protected])
Trevelyan College Musical Society is an amateur company of students with a passion for musical theatre, endeavoring to preserve Trevelyan College's fantastic musical reputation. We combine the many varied talents of our team, to produce two full musical productions a year: one large scale production in February and a smaller scale show after exams – all complete with costuming, lights and a live orchestra! We welcome people of all experiences and you can choose what you want to offer to our four teams: Cast, tech, orchestra, and costume/stage design.
Reviews from past musicals:
"As soon as the orchestra started I knew I was in for a treat. Trevelyan College Musical Society has pulled out all the stops this year, and the result is a cracker of an evening out." Palatinate Online – Thoroughly Modern Millie 2014
"My already high expectations for the musical were exceeded when I saw the dynamic lively energy of [TCMS]" Durham Student Theatre – Working, 2019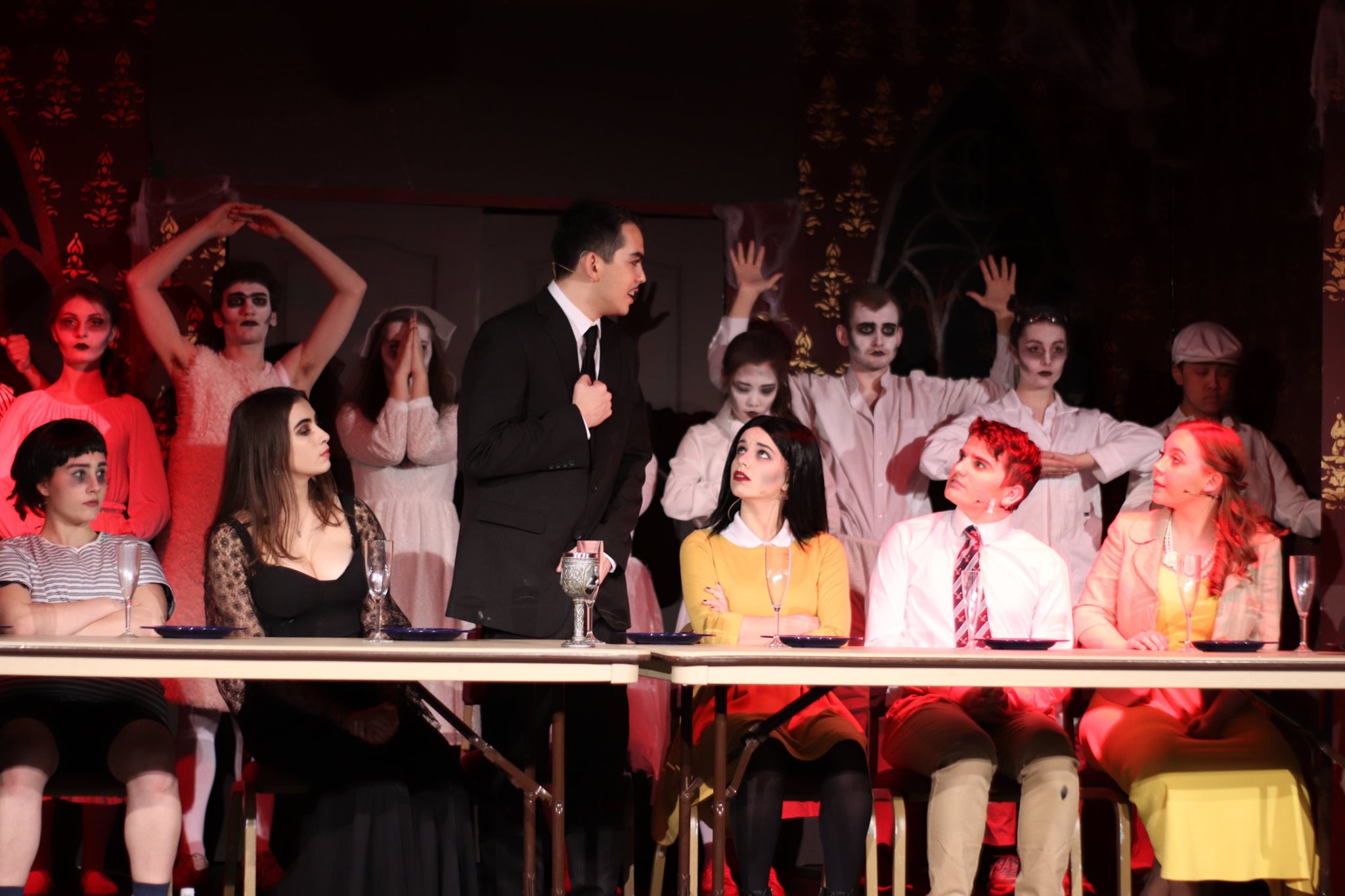 Trevle Clefs
President: Matt Brown ([email protected])
Did you know singing in a choir releases the same number of endorphins as eating an entire bar of chocolate? Thankfully, Trevelyan College Trevle Clefs Choir contains less calories than chocolate. An un-auditioned choir for anyone who loves to sing in a group, but may not be confident enough to audition for Chamber Choir, or perhaps has never sung before and wants to give it a go.  Trevelyan College Trevle Clefs Choir is a place for singers of all abilities to have a little fun, with a variety of vocal music, from show tunes, to classical, to pop. Anyone who would rather accompany, there is also room for a pianist. Whatever level you are, TCTC provides a relaxed, welcoming environment for everyone.