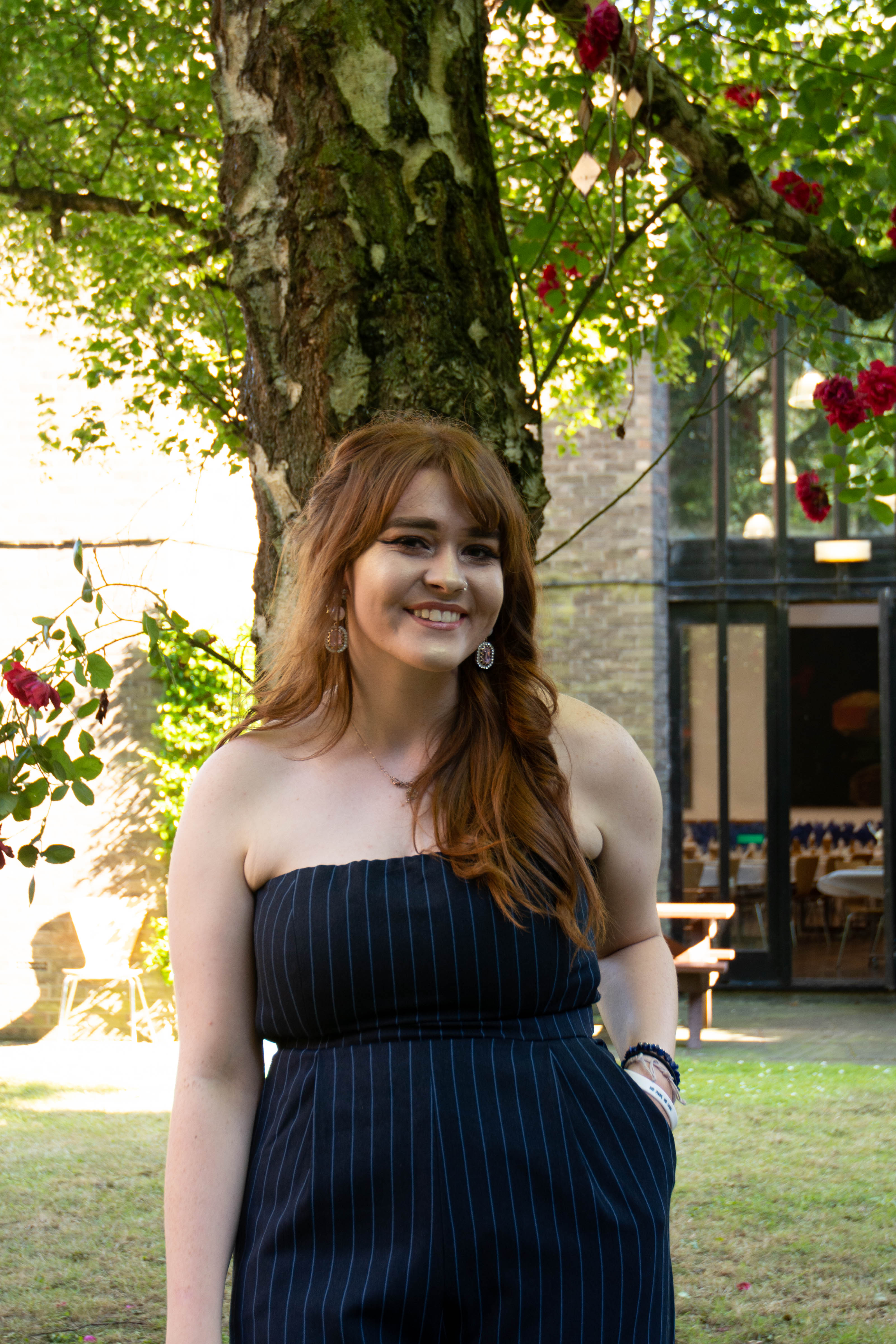 Amie Kirby
Art Representative
Home to the best art collection across the Durham colleges, here at Trevs there's a range of arty pursuits to get involved in. Whether you're an avid fan of photography or drawing, or more of an appreciator of art, Trevs has a range of activities for you! Primarily we have the Trevelyan College Visual Arts Committee (formerly Fine Arts Society) which aims to promote the best of the art we have to offer at Trevs from both students and alumni. We hold exhibitions in the bar once a term and organise the Julian Trevelyan Art Competition every Epiphany term. This is really cool because it means you don't have to be an artist yourself to get involved in art activities around college! We're hoping to be a lot more active in the future and would love your help to do it. If you have any questions about art societies or events in college, drop me an email at [email protected]
Art Club
President: Nephele Penny ([email protected])
Trevelyan Art Club is a chilled out society, for all artistic abilities and runs weekly sessions. They are an opportunity for you to come along and get creative, with all the materials you would need being provided! Generally there will be a theme or a material to focus on each session but others are completely free range and you can bring along whatever art you are currently working on. We will experiment with loads of different materials across the year, meet with external artists and make our own stash! This society is a fun and relaxed place to practise art together and socialise. Plus, we aim to organise trips to external art galleries or other places of interest/inspiration across the year!
Trevs Photography Society
President: Jade Newbury ([email protected])
The Trevelyan photography society is for all those interested in exploring the art of photography, both for capturing college events and simply for fun! The society organises engaging trips and socials for members to try new areas of photography and offers education in how to take better photos. It also offers plenty of opportunities for its members to try out event photography – allowing even beginners to have a go at taking photos for the event photography facebook page and often advertising paid photography opportunities.