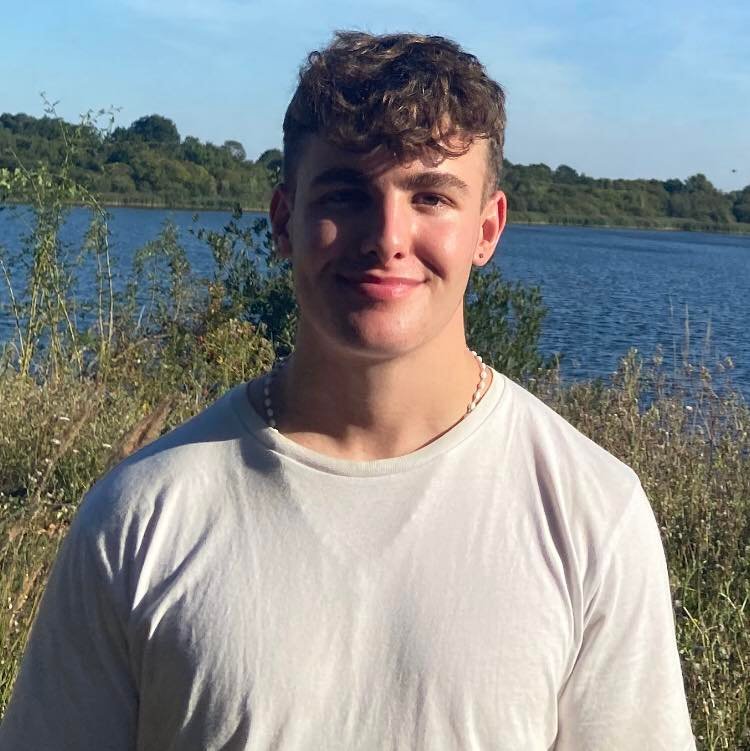 Sports Representative
Rory File
At Durham University you can get involved in sport at college and university level (see the Team Durham website for more info). Sport is a great way to spend your time doing something you love, meet new people and get involved in college! Trevelyan College prides itself on its vibrant sporting community with over 25 teams competing in over 15 different sports, ensuring that a wide variety of interests are represented. All our teams warmly welcome novices, experienced players and anything in between and provide fun both on and off the pitch. You'll have the opportunity to get involved in inter-collegiate and inter-university varsities, participate in the Team Durham Festival of Sport and attend Sports Dinner, a popular black tie event celebrating Trevs' achievements of the season! The best piece of advice I can give is to try out anything that could even remotely interest you! Feel free to contact me at [email protected]  if you have any questions.
Societies
Badminton
President:Ethan Liu [email protected]
Trevs Badminton is a fun, inclusive and competitive badminton club welcoming anyone from seasoned players to those who have never picked up a racket before! We're very lucky to have a court at Trevs, the Sir James Knott Hall, and there are usually around 2 practice sessions per week for men's, women's and mixed. We have multiple teams competing in the college leagues for those who want to play in matches, whilst we also have extra training slots at the university's amazing new sports centre, Maiden Castle. Come find us at the Fresher's Fair to find out more!

Basketball
President:  Thomas Perry ([email protected])
Whether you are a complete beginner or the next Lebron James, you'll find a home with Trevelyan College Basketball Club (TCBBC). Our Men's team plays in Division 1, while our Women's team is in Division 2. We train once a week and have regular games. TCBBC is a relatively small club which means you'll get to know everyone right away. TCBBC joins up the Men's and Woman's team for socials and sometimes trainings. At Trevelyan we have a full basketball court on the back lawn which means independent training is available. Even if you've never tried basketball in your life, meet us at the Fresher's Fair and give it a go. Everyone who joins will play and if you have any questions or need more information, please email us at [email protected]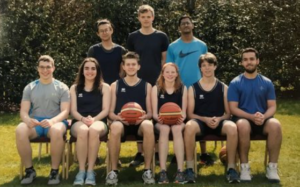 Boat Club
Captain of Boats: Alice Lane ([email protected])
Trevelyan College Boat Club (TCBC) offers a competitive yet friendly rowing environment welcoming and encouraging to all abilities, from total beginners to experienced rowers. We offer a wide range of rowing opportunities, from single and double sculling to sweeping in IV's and VIII's. Over the years TCBC has enjoyed great success and we pride ourselves on commitment, hard work, and inclusiveness. For new rowers we have an exciting novice development programme where students can learn to row in a safe, friendly, and fun environment. We also offer both competitive and casual rowing opportunities, which cater for all ranges of abilities and experience levels. A big part of TCBC's team spirit and friendly competitive attitude is our club social events, which allow members to bond as a team and form lasting friendships. TCBC's unity has no doubt been essential to our successes, which will continue well into the future.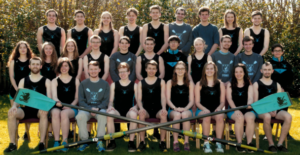 Cheerleading
Co-Captains: Amelia Mills ([email protected]) and Kimberly Chitifa ([email protected])
Trevelyan College Cheerleading is a fun and exciting society where we train twice a week to practice new stunts. We practice during term 1 and 2 for the annual inter-collegiate competition at the end of second term which is the highlight of the cheerleading calendar. The squad also showcase a routine at Trevs Day during the summer. At Trevs Cheer, we create a positive environment in the team so our squad is a great place to make new friends with lots of socials too.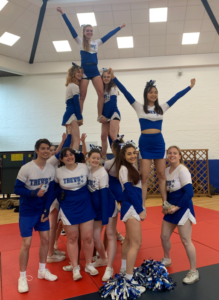 Climbing
President: Benjamin Lindsay ([email protected])
Trevelyan Climbing Club is a relaxed, friendly and all-inclusive society. Whether you're a complete beginner, keen to try your hand at scaling walls, or a seasoned boulderer climbing 8as for breakfast; everyone is welcome. We hold weekly sessions at the Durham Climbing gym in Langley moor which is easy to get to and accessible to all levels. Making its first appearance in the Olympics this year, climbing is a fun, rewarding and social sport, ideal to meet new people and get a full body workout without it ever feeling like exercise! You don't need any equipment of your own to join us and if you have any questions please get in touch. We look forward to seeing you on the wall!
Cricket
President: Henry Saunders ([email protected])
Trevs Cricket Club is an inclusive society accommodating players of a range of quality and experience. The social element of the club is heavily retained in order to ensure that the enjoyment aspect of college cricket is very much prioritised. There is an indoor winter league and outdoor summer league and the club tries to ensure as many people play as possible with training also scheduled every week for those that want to get better and get involved. Overall, the relaxed atmosphere removes any pressure and allows anyone the chance to get better at cricket whilst enjoying a great team culture.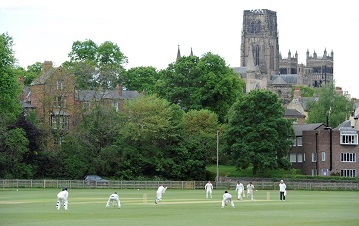 Football (Men's)
Captain: Ben Dawson ([email protected])
Trevelyan College Football Club is one of the college's largest clubs, with around 100 members, made up of freshers all the way up to PhD students. We have 5 teams, with our As playing in the premiership, and our Es in the lowest division, and our other teams between. This means we have a place for people of all abilities, whether you are looking for competitive football or more casual Sunday league. We usually have a couple of training slots a week and then fixtures each weekend during term.
Despite being a small college, we have always punched above our weight, making it to the final of the Floodlit Cup this year. However, we offer more than just football, with an active and inclusive social side of the club. We host socials at least every other week, which offer a chance to get to know people throughout the club. As I write this we are about to embark on our annual tour, this year in Prague for 4 nights, which will be thoroughly enjoyed by all.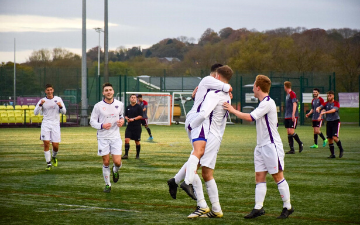 Football (Women's)
Captain: Anya Nash ([email protected])
TCWFC is a club for women of any footballing ability. We welcome all players and aim to provide a community that helps people to enjoy and improve their football. Our main aim is to have fun and if we can continue the success we have had in the past few years that is a bonus.
Hockey (Men's)
Captain:Ben Hall ([email protected])
Trevelyan Men's Hockey Club is an inclusive hockey club which plays in intercollegiate league games and tournaments and is open to players of all abilities. We train for an hour once a week and aim to play a game most weekends, with social events too usually once a week in evenings. We look forward to welcoming all to play some great hockey this year!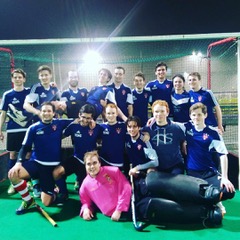 Hockey (Women's)
Captain: Catlin Sinclair ([email protected])
Trevs Women's Hockey Club is a welcoming, enthusiastic club that welcomes all players keen for hockey, regardless of experience, with the aim of enjoying our sport and competing to the best of our ability! Whether you would like to learn how to play hockey or are eager to develop your game and play in matches, come along to join our welcoming team. In the 2020-2021 season, we competed in the premier league against the best hockey players in the university and are now aiming to reignite the hockey spirit. We train once a week at Maiden Castle, play weekend matches, and host regular socials, which promote a friendly environment and encourage interactions between years to improve the overall sense of unity within the team. With a range of abilities, strengths, and ambitions, there is something for everyone in our club!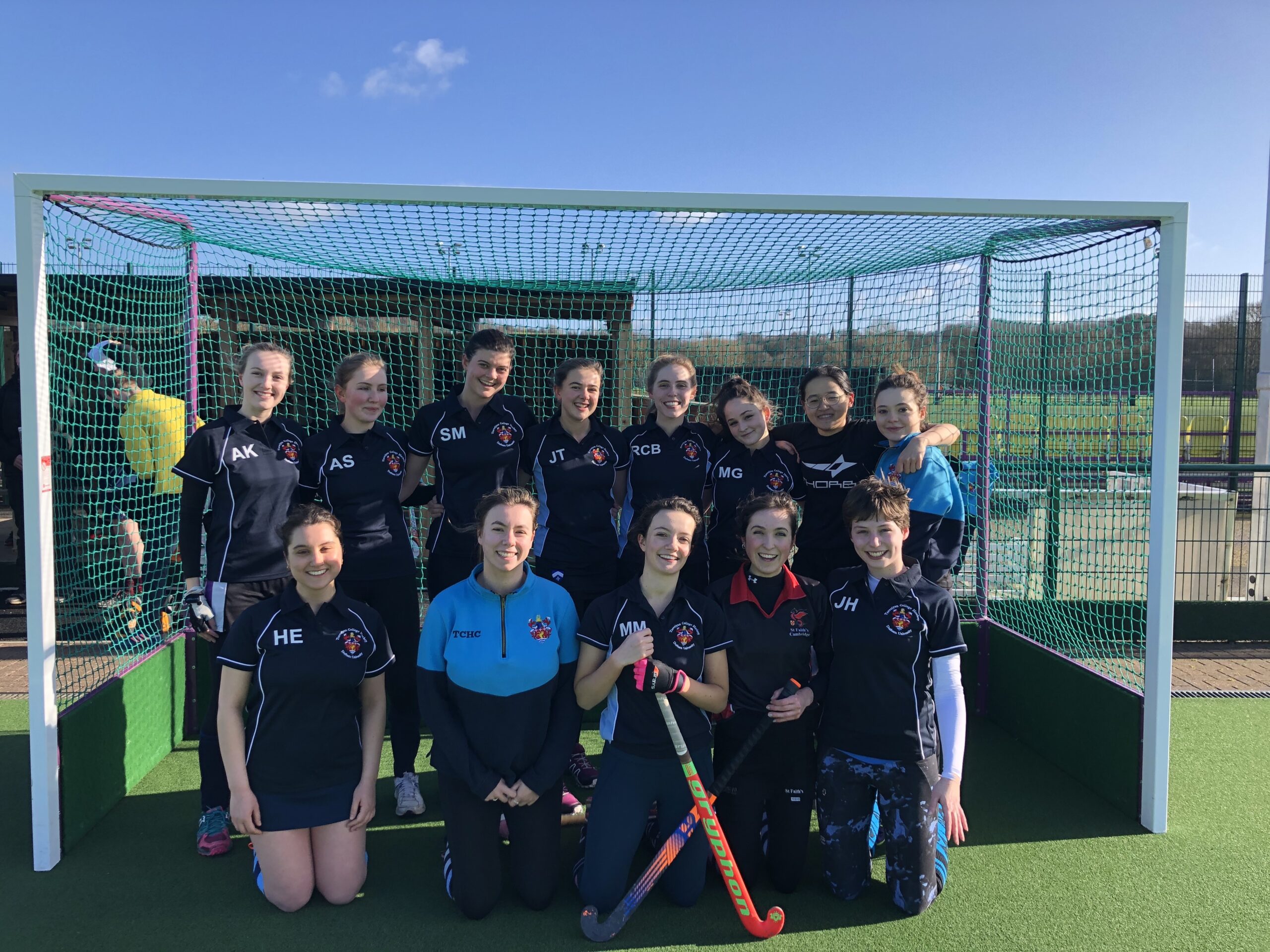 Mixed Lacrosse
President:Eleanor Bevan (eleanor.be[email protected])
Trevelyan Mixed Lacrosse is a sports club for everyone. Whether you have played lacrosse before or never picked up a stick, the club encourages playing lacrosse at a fun level through training and participation in inter college league fixtures and cup competitions. Having narrowly missed out on the final of both the Floodlit Cup and Trophy Competition last season, we hope to get to both finals this year. We are a brilliant, really inclusive and fun club and therefore, if you want to try a new sport or carry on your lacrosse career, this is the club for you.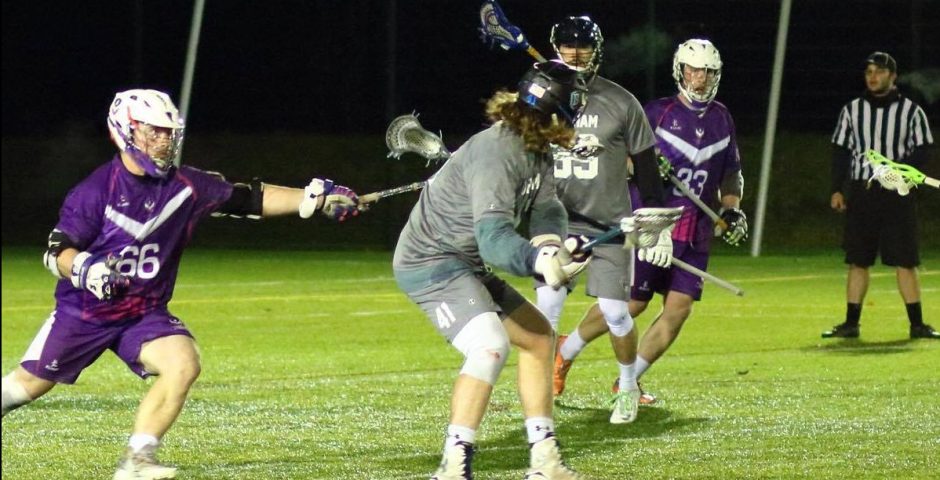 Netball
President: Eleanor Beeston ([email protected])
Trevs Netball are an all-female netball club that caters for all ability levels. We meet every Wednesday at 13:30 for fun training, plenty of good music and a lot of friendly chat. Alongside the netball playing, we hold bi-weekly socials to allow our players to let down their hair and enjoy themselves off the court. We release our competitive side by taking part in inter-college games and league matches.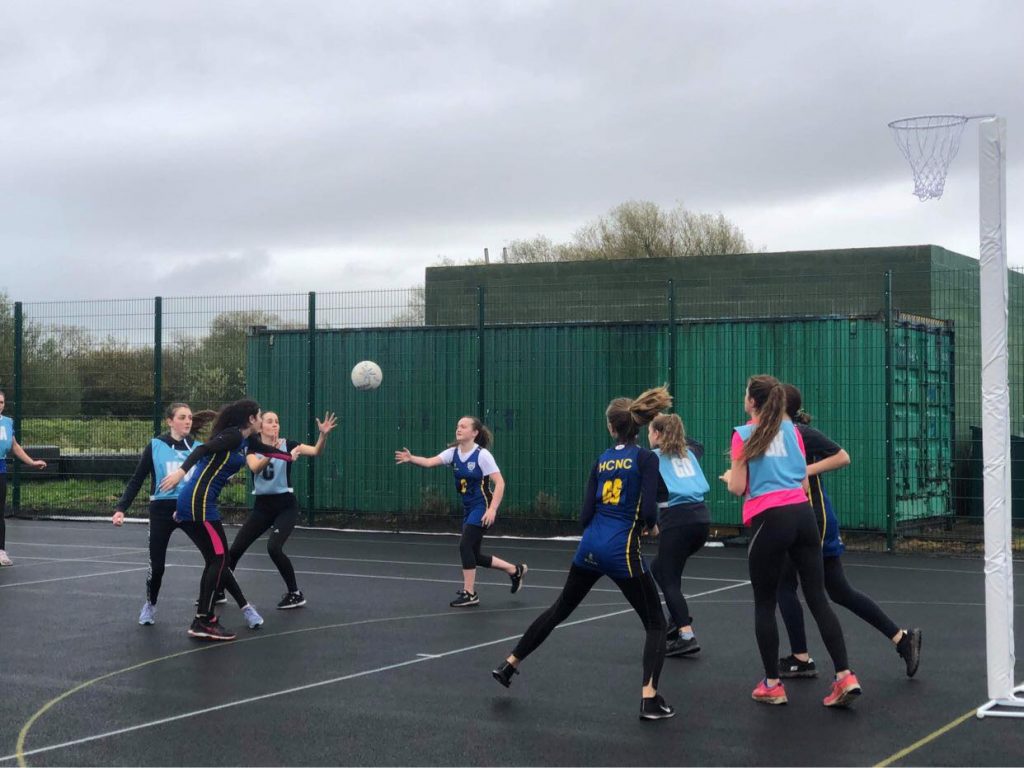 Pool
Club Co-Presidents: Sam McMahon ([email protected]) and Geordie Laidlaw ([email protected])
The Trevelyan College Pool Club is a club dedicated to the promoting pool and good blokery within college. We have an active membership with players of varying skill levels which means you can always find someone of a similar level to play with, and our senior players are always willing to help others improve their game. We currently have four teams within the inter-college pool league for those who wish to play competitively and have a strong presence in the university Friendly Ladder for those who want to play more casually with their friends, within Trevs we also run a singles tournament where you can test your skills against others within college. Trevs has a vibrant pool culture, and we would love to see that continue so come get involved whether you are a complete novice or a seasoned player it's always a laugh.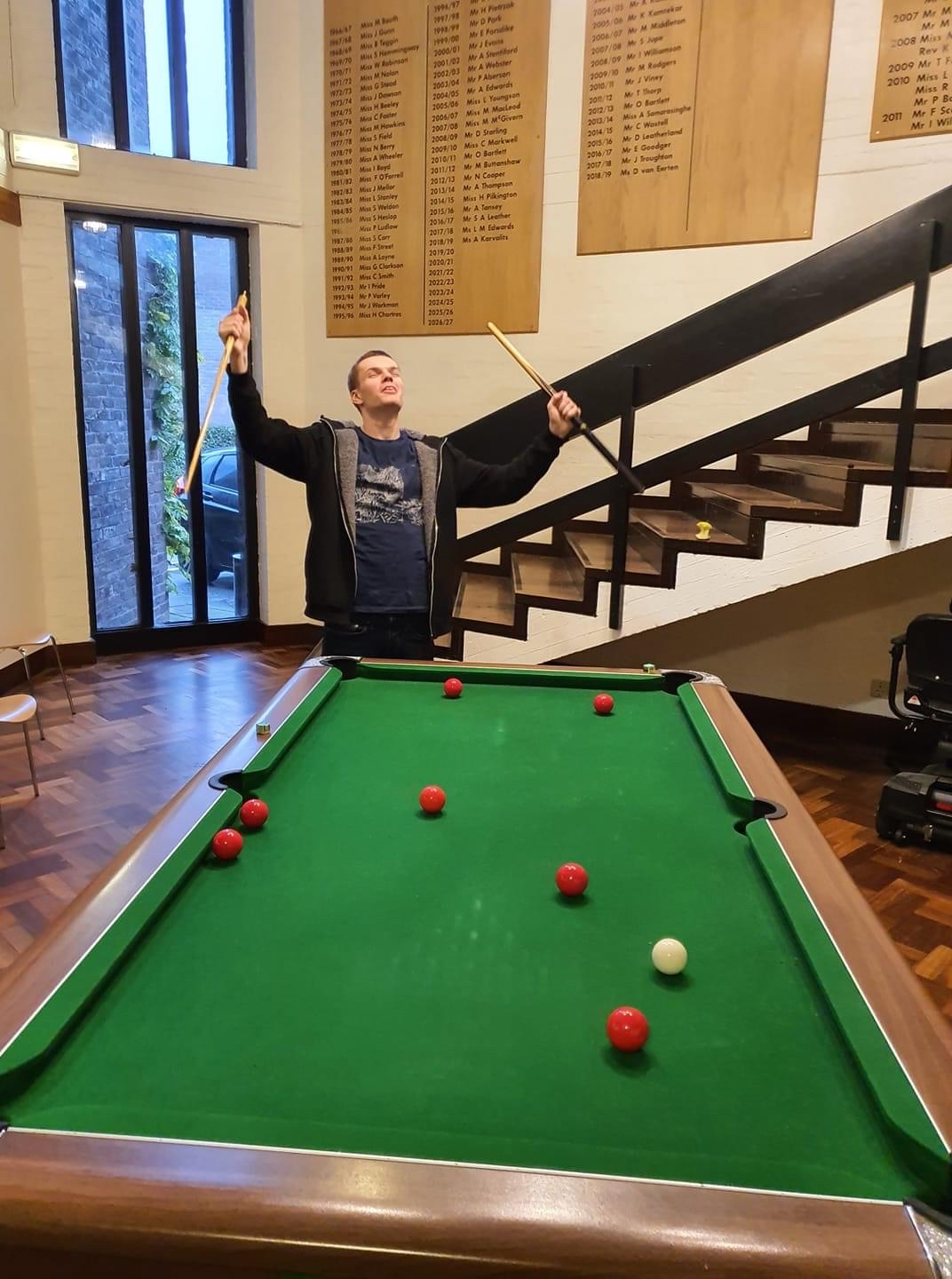 Rounders
Co-Captains: Anya Bartholemew ([email protected]) and Abi Peel ([email protected])
Rounders is a fun and friendly club for everyone to enjoy in summer term. It involves some very relaxed games of rounders against other colleges and is just a nice way to socialize and enjoy the sun after exams.
Rugby (Men's)
President: Joseph Smith ([email protected])
Trevelyan College Rugby Football Club (TCRFC) is an inclusive club, welcoming players of all abilities to join, even those who have never played before, and provides members with an opportunity to improve their technical skills as well as their fitness. We play in Division 1 of college rugby and pride ourselves on being a competitive team, even when we are facing some of the larger colleges, attracting large crowds for our matches in the Floodlit Cup. Off the pitch, we hold an optional social once a fortnight where club members can choose to get to know each other in a non-rugby capacity, as well as a tour abroad at the end of the year.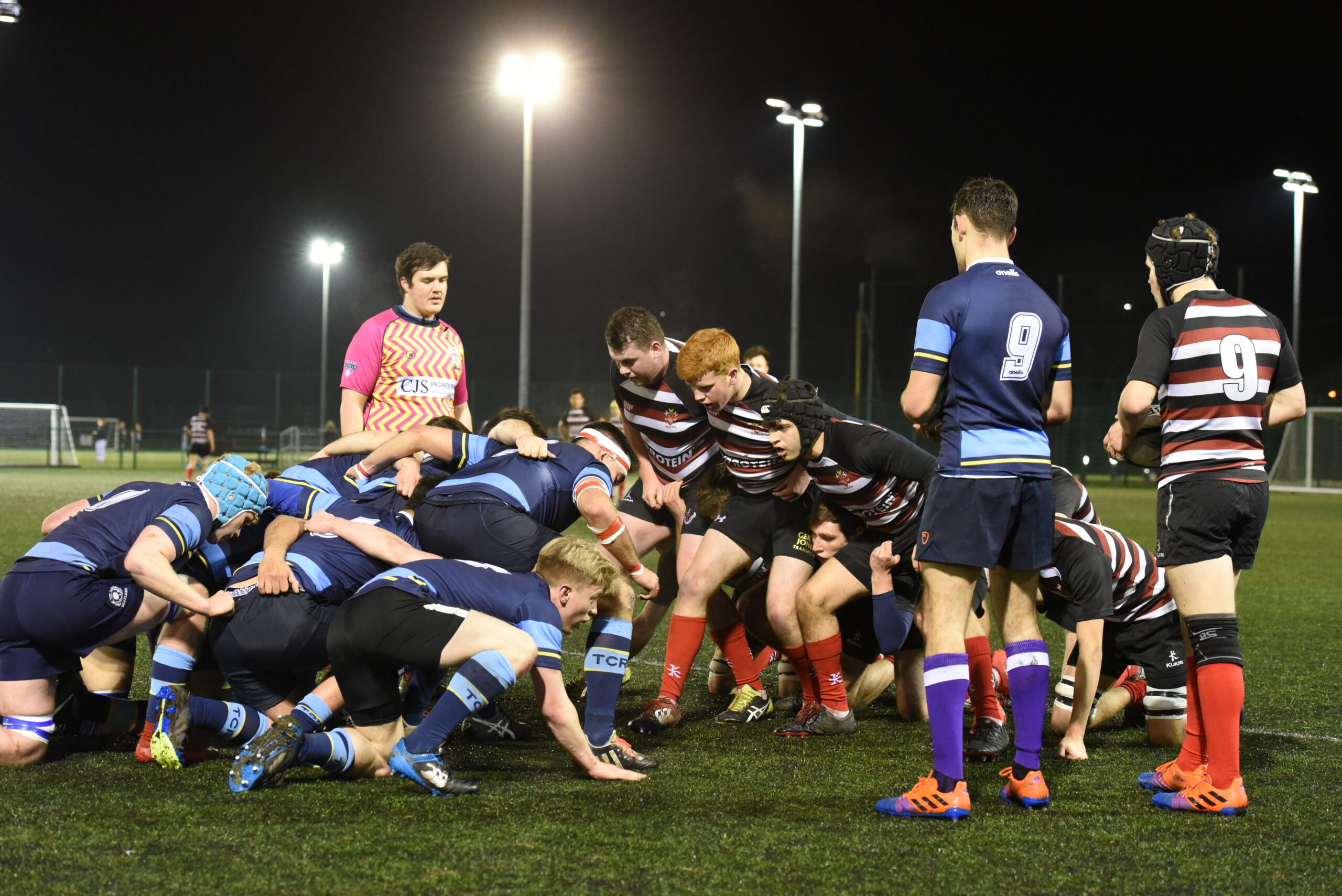 Rugby (Women's)
Captain:Chloe Roberts  ([email protected])
Trevelyan College Women's Rugby Club are a friendly and inclusive Women's Rugby team who are here to tackle gender stereotypes and the opposition. Most members have never played rugby before joining but with the help of our team of fantastic coaches they will teach you everything from how to throw the ball to safely tackling. We hold taster sessions at the beginning of the year for people to try it out. Our team is small but feisty and very much a family as we hold socials throughout the year to promote teamwork.  We play mixed touch with the boy's team during the third term and last year went to Malaga for our Rugby Tour. With some impressive wins under our belt from last year, we are hoping this year to play in this year's Women's Rugby Floodlit and win both the trophy and the league!!!!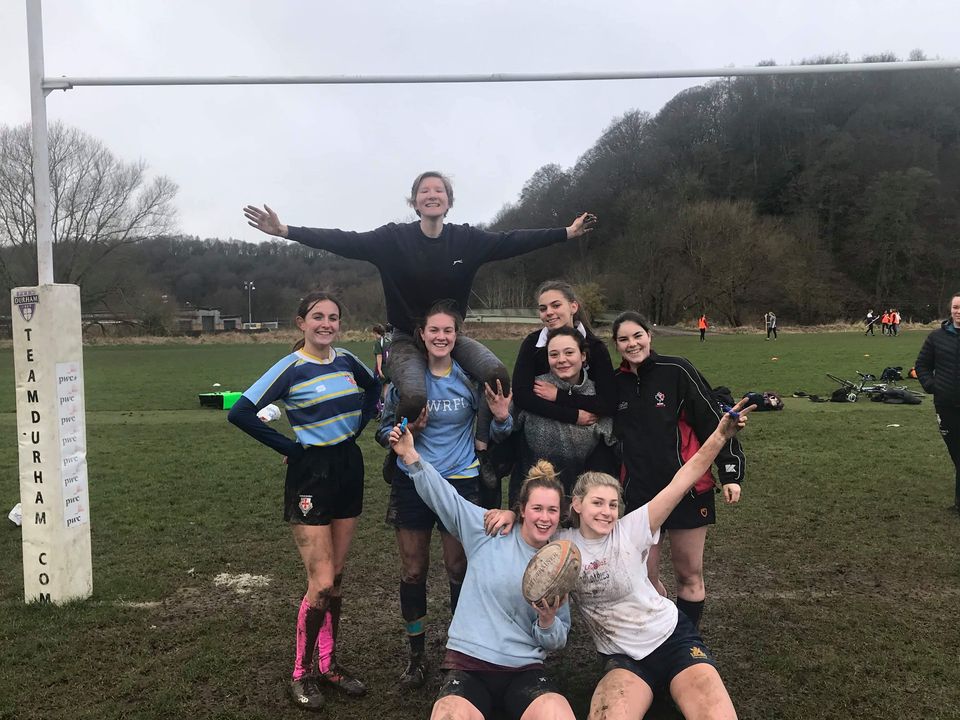 Running
Captain: James Taylor ([email protected])
Trevelyan College Running Club is a friendly group of runners who meet once a week for a run of 5 – 10 kilometers. We also aim to provide a network for runners in college. Members regularly participate in Durham Parkrun and as a club we have taken part in a charity relay. We cater for all abilities, so whether you're a seasoned runner or have just started we'd love to see you on a run soon!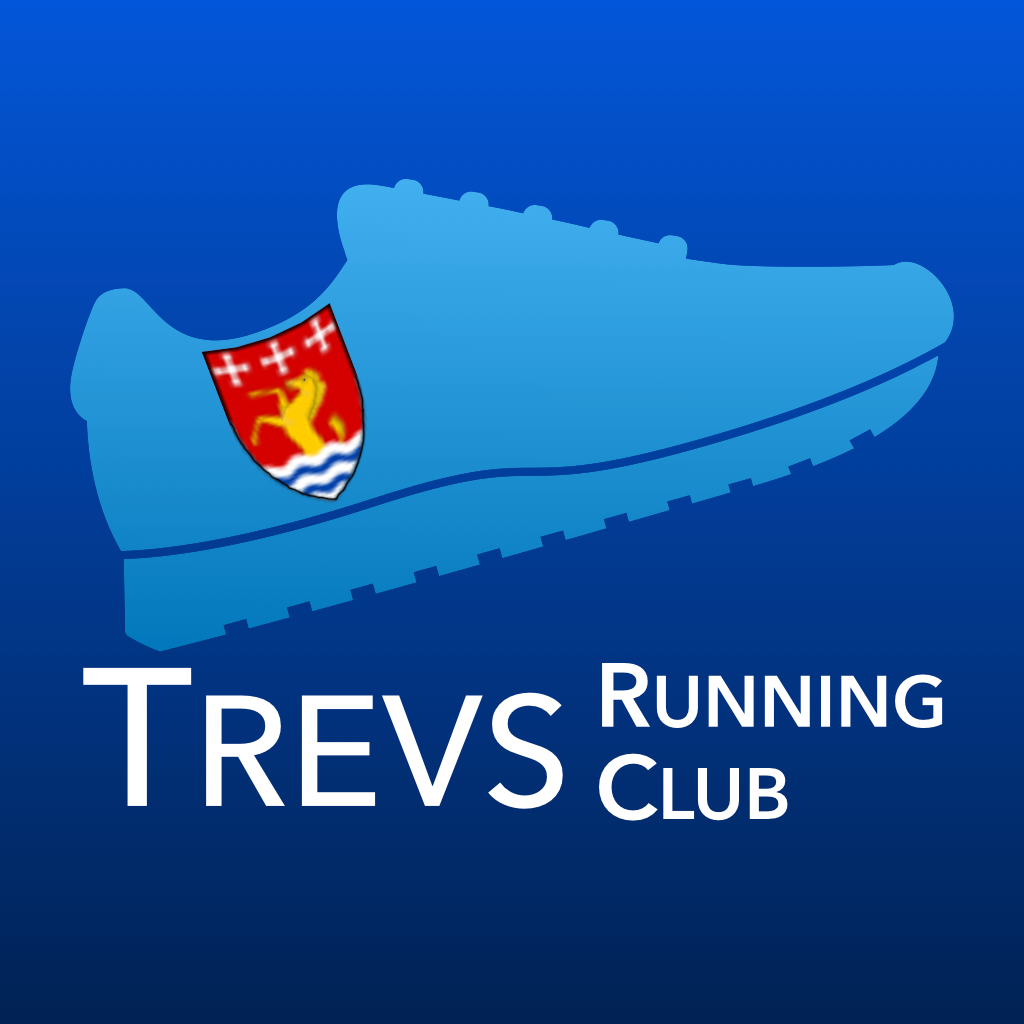 Squash
President: Paul Seidenberg ([email protected])
Trevelyan College Squash Club is a mixed gender squash club open to all abilities and skill levels.Whether you're a complete beginner or have played before, Trevs Squash is an opportunity to get involved. We have weekly training sessions and our men's and women's teams each have games most weekends against other college teams in the league system throughout first and second term. There's also a cup competition in third term that we put teams forward for as well as the chance to compete in the Festival of Sport at the end of the year. We're also a very social society, and plan to hold at least one social each term where we can spend some time together as a club and get to know each other even better.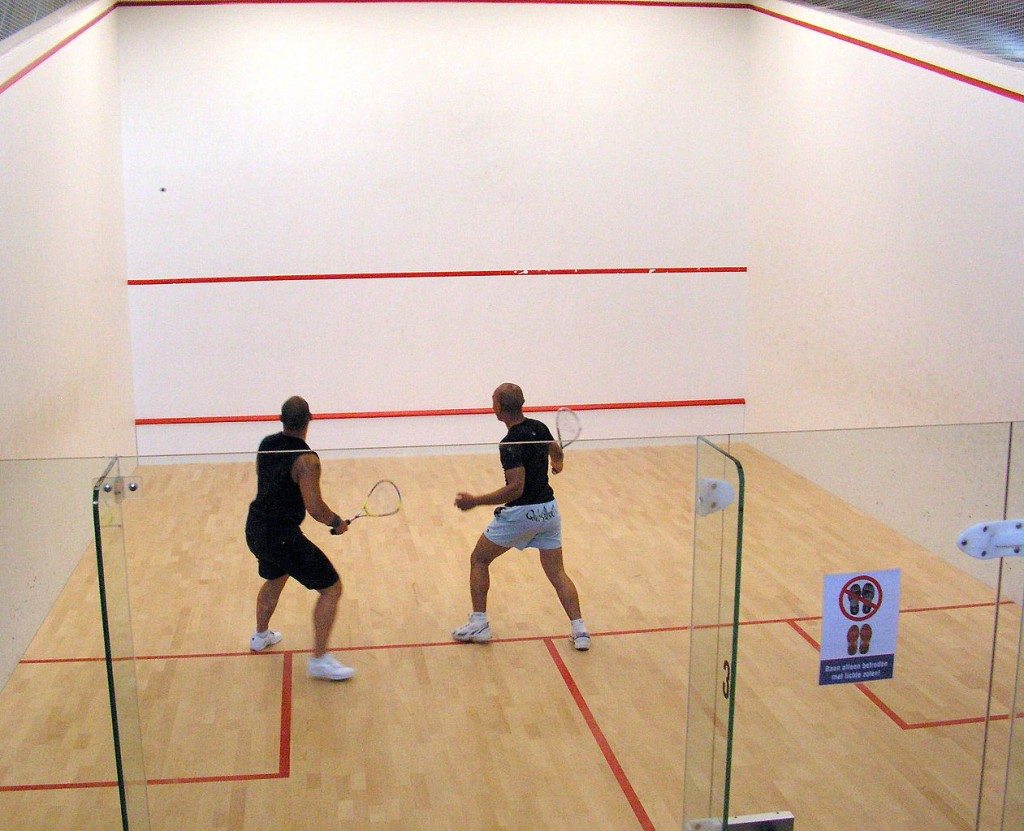 Tennis
President: Dan Basford ([email protected])
Trevelyan College Tennis Club is a very open club, welcome to all abilities. We aim to do a few socials through the year to get everyone involved. Also, for those who have played before we have matches during the summer term in the premier league of college tennis which we finished 4th in this year. This is also open to those who attend training sessions and want to play competitively.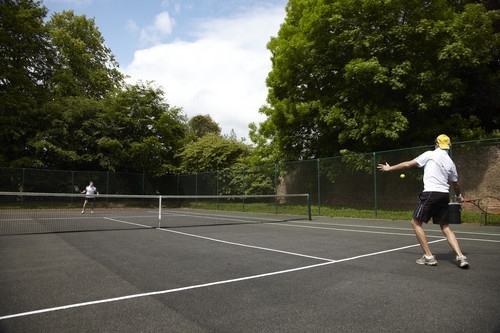 Ultimate Frisbee
President: James Burman ([email protected])
The favourite sport of Captain America, most people have never played Ultimate Frisbee before coming to Durham! Trevs Ultimate has two mixed teams and lets absolutely anyone participate in this relaxed and well-spirited sport, and for them to take it as seriously as they would like to. We train once a week and have weekend matches, along with a variety of exciting socials each term, optional tournaments during the holidays and a chance to make some amazing friends! With the best team kit in Trevs (and the university), if you're interested by what we have to offer, why not grab a disc and come along?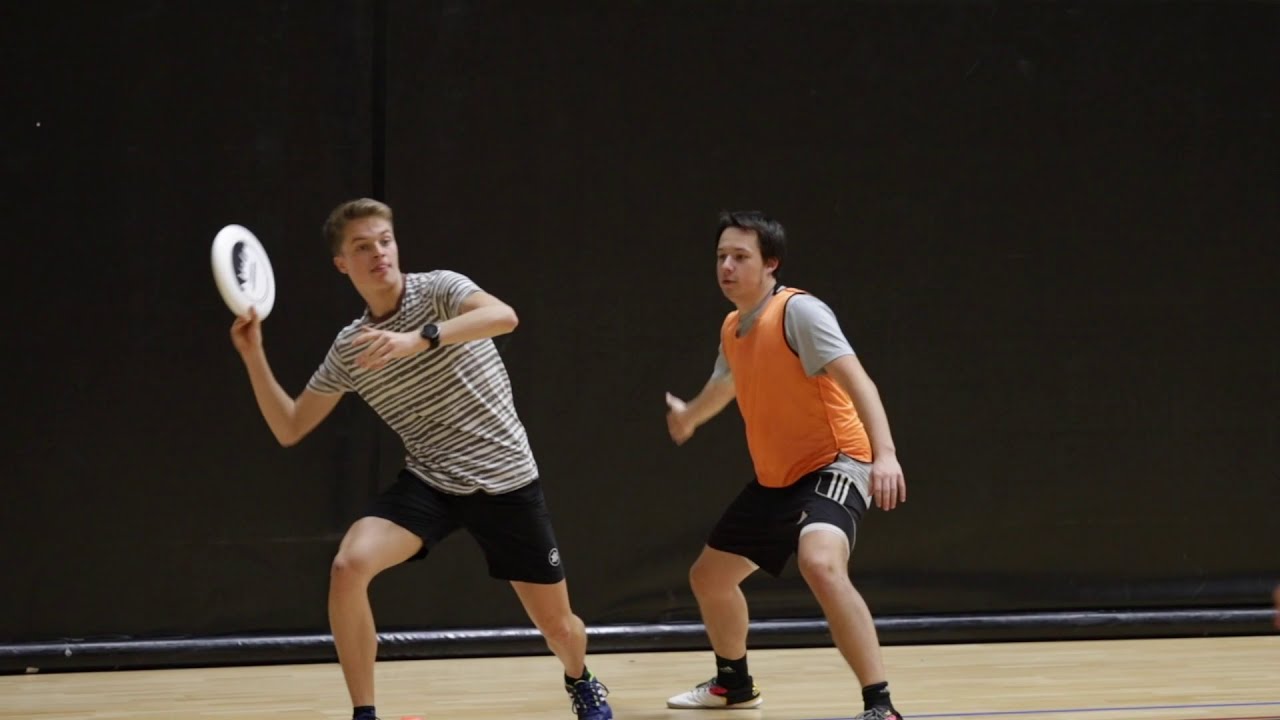 Volleyball
Co-Captains:Willow Young ([email protected]) and Hien Ha ([email protected])
Welcome to TCVC! The Trevelyan Volleyball Society is a group that promotes and encourages team work and friendship through playing volleyball. Anyone, who is part of Trevelyan College can join. No past training or skill is needed. All sorts of players, whether beginners or advanced, will find a space for themselves in the club. Volleyball training will happen between once to twice a week during first term. Later, as matches start, training may become more frequent under the request of members.