Francesca Hibbit
Art Representative
Home to the best art collection across the Durham colleges, here at Trevs there's a range of arty pursuits to get involved in. Whether you're an avid fan of photography or drawing, or more of an appreciator of art, Trevs has a range of activities for you! Primarily we have the Trevelyan College Visual Arts Committee (formerly Fine Arts Society) which aims to promote the best of the art we have to offer at Trevs from both students and alumni. We hold exhibitions in the bar once a term and organise the Julian Trevelyan Art Competition every Epiphany term. This is really cool because it means you don't have to be an artist yourself to get involved in art activities around college! We're hoping to be a lot more active in the future and would love your help to do it. If you have any questions about art societies or events in college, drop me an email at [email protected]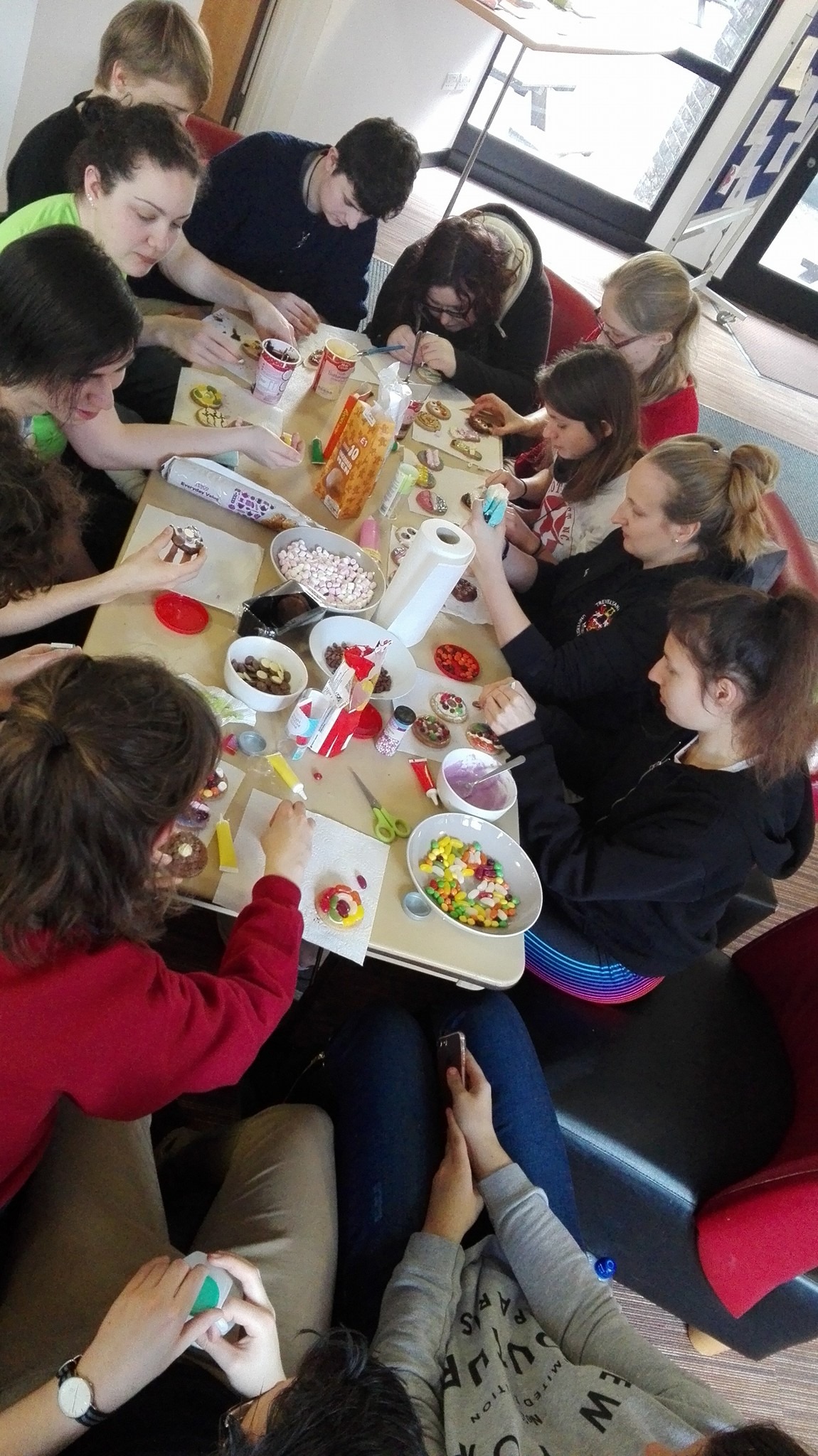 Art Club
President: Ying Li Tang ([email protected])
Trevelyan Art Club is a society for all artistic abilities, a chance to simply relax and be creative with all the materials provided! We run weekly sessions, usually with a focus on one theme/material relating to the season's events, for example spooky Halloween decorations and paper snowflake making in December. You are more than welcome to bring whatever art you are currently working on yourself, or take inspiration from the prompts and instructions we offer. We will experiment with lots of different materials and art mediums throughout the year, including making our own stash! This society is a place where you can chill and de-stress, creating art and socialising for a couple hours in a friendly atmosphere. We also aim to organise trips to external art galleries or other places of interest/inspiration across the year!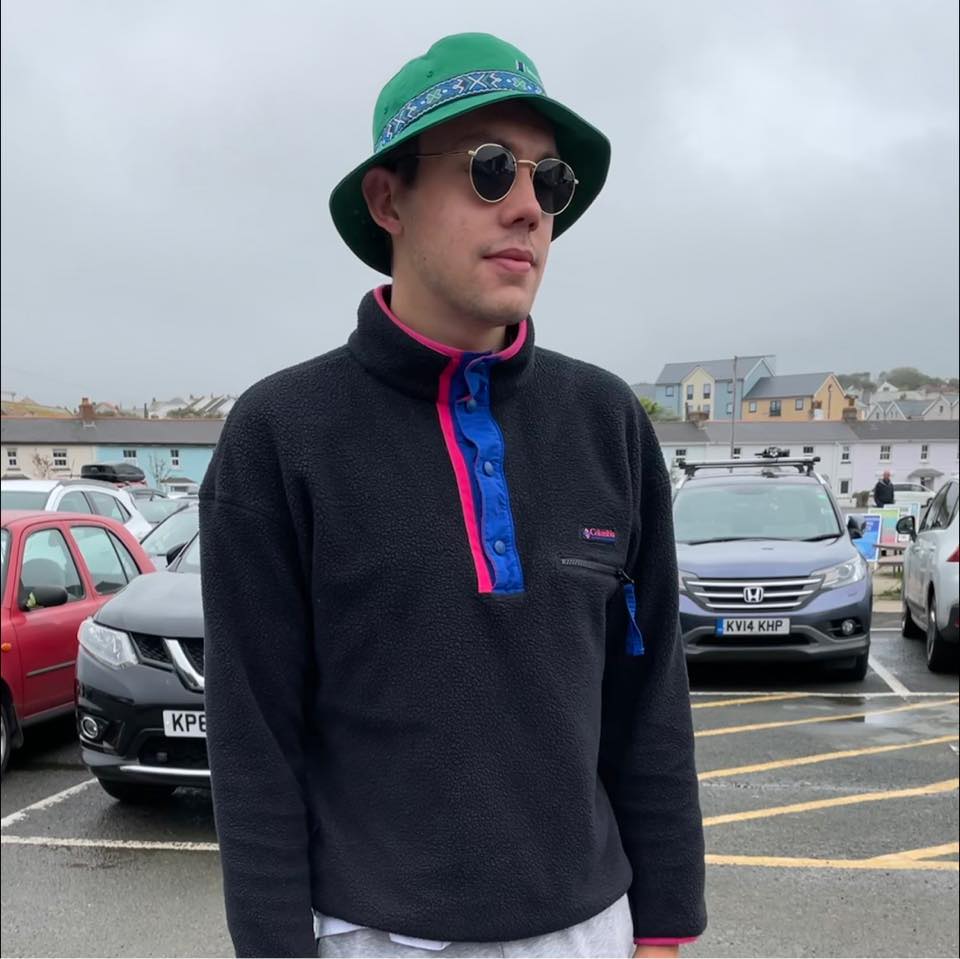 Sports Representative
Ben Dawson
At Durham University you can get involved in sport at college and university level (see the Team Durham website for more info). Sport is a great way to spend your time doing something you love, meet new people and get involved in college! Trevelyan College prides itself on its vibrant sporting community with over 25 teams competing in over 15 different sports, ensuring that a wide variety of interests are represented. All our teams warmly welcome novices, experienced players and anything in between and provide fun both on and off the pitch. You'll have the opportunity to get involved in inter-collegiate and inter-university varsities, participate in the Team Durham Festival of Sport and attend Sports Dinner, a popular black tie event celebrating Trevs' achievements of the season! The best piece of advice I can give is to try out anything that could even remotely interest you! Feel free to contact me at [email protected] if you have any questions.
Societies
Badminton
President: Jamie West ([email protected])
Trevs badminton is a fun, inclusive and competitive badminton club welcoming anyone from seasoned players to those who have never picked up a racket before! We're very lucky to have a court at Trevs, the Sir James Knott Hall, and there are usually around 2 practice sessions per week for men's, women's and mixed. We have multiple teams competing in the college leagues for those who want to play in matches, whilst we also have extra training slots at the university's amazing new sports center, Maiden Castle.

Basketball
President:  Maria Silva Calvo ([email protected])
Whether you are a complete beginner or the next Michael Jordan, you'll find a home with Trevelyan College Basketball club (TCBBC). Our Men's team plays in the premiership while our Women's team is in Division 2. We train once a week and have regular games. TCBBC is a relatively small club which means you'll get to know everyone right away. TCBBC joins up the Men's and Woman's team for socials and sometimes trainings. At Trevelyan we have a full basketball court in the back lawn which means independent training is available. Even if you've never tried basketball in your life, meet us at the Fresher's fair and give it a go. Everyone who joins will play.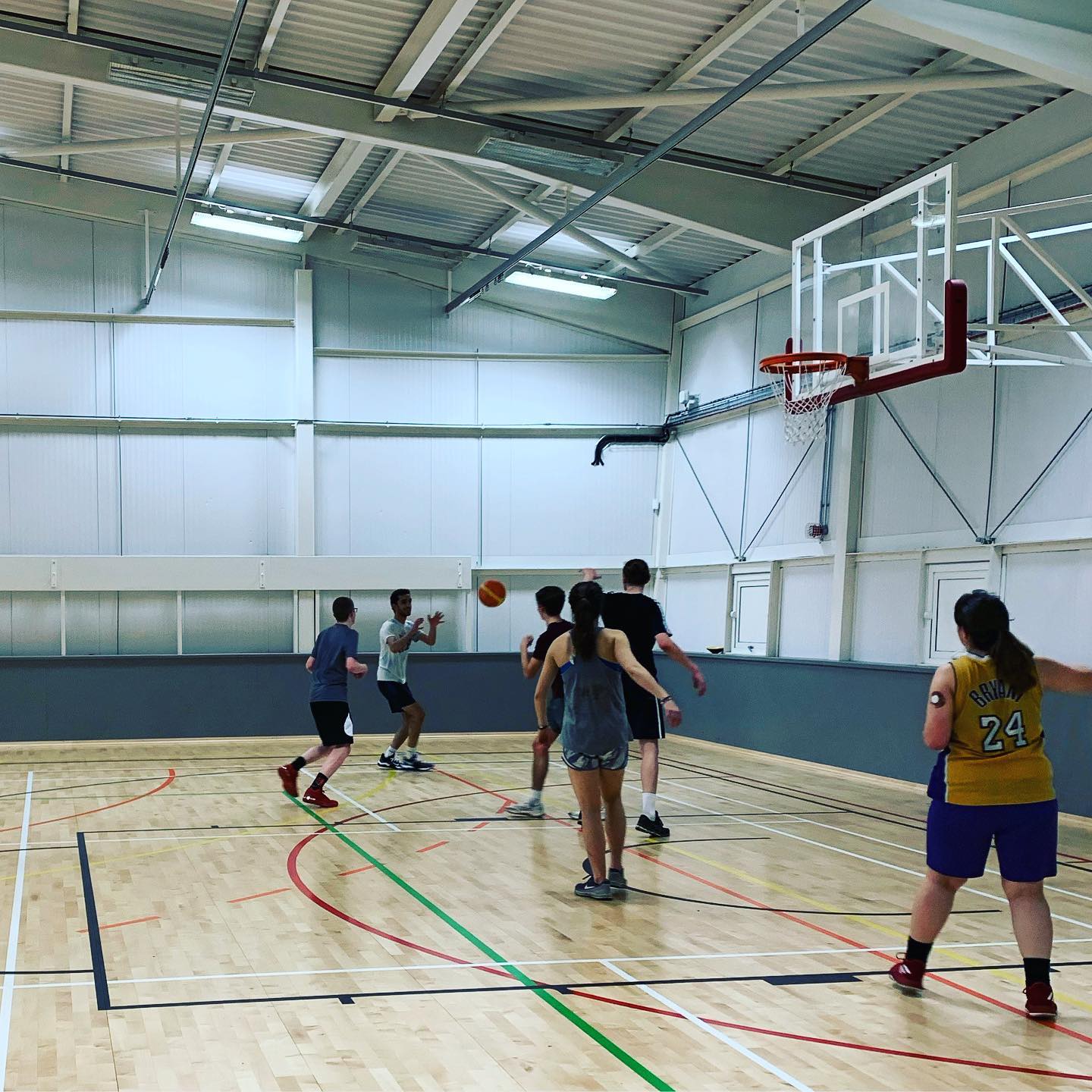 Boat Club
Captain of Boats: Philip Evans ([email protected])
Trevelyan College Boat Club (TCBC) offers a competitive yet friendly rowing environment welcoming and encouraging to all abilities, from total beginners to experienced rowers. We offer a wide range of rowing opportunities, from single and double sculling to sweeping in IV's and VIII's. Over the years TCBC has enjoyed great success and we pride ourselves on commitment, hard work, and inclusiveness. For new rowers we have an exciting novice development programme where students can learn to row in a safe, friendly, and fun environment. We also offer both competitive and casual rowing opportunities, which cater for all ranges of abilities and experience levels.
A big part of TCBC's team spirit and friendly competitive attitude is our club social events, which allow members to bond as a team and form lasting friendships. TCBC's unity has no doubt been essential to our successes, which will continue well into the future.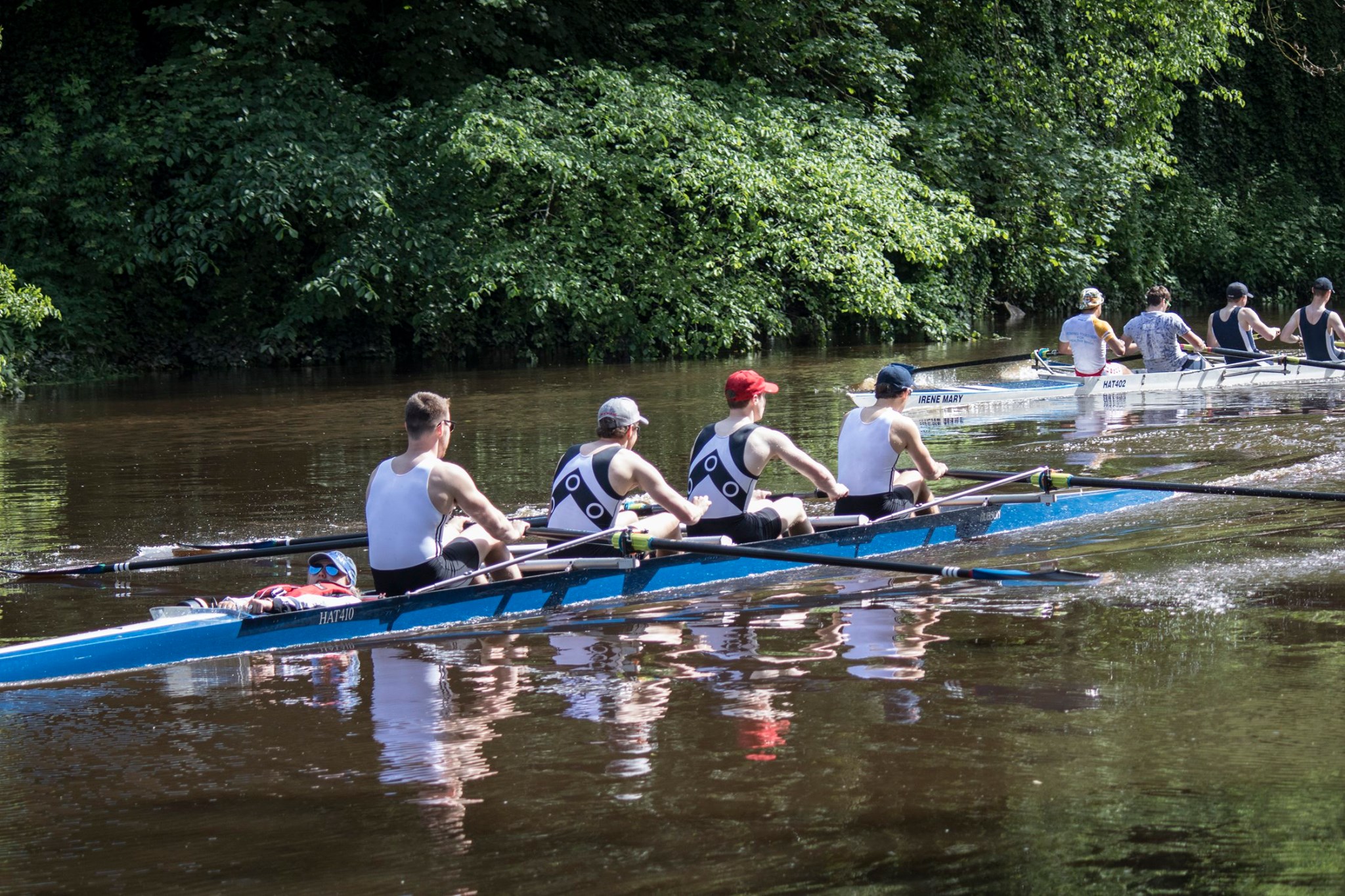 Cheerleading
Captains: Penny Moody ([email protected]) & Henrietta King ([email protected])
Trevelyan Cheerleading squad provides an exciting opportunity to become part of a focused and supportive team. We meet twice a week to practice new stunts and learn a routine which we will use to compete in the Annual Intercollegiate Cheerleading competition in March. There is no requirement to have any previous experience of cheerleading, tumbling or flexibility – in fact most people start as complete beginners, although any of these skills would be really appreciated! As well as stunting and conditioning we also have regular socials, meaning we're a really tight knit team! Come along to the taster session at the beginning of term if you are interested!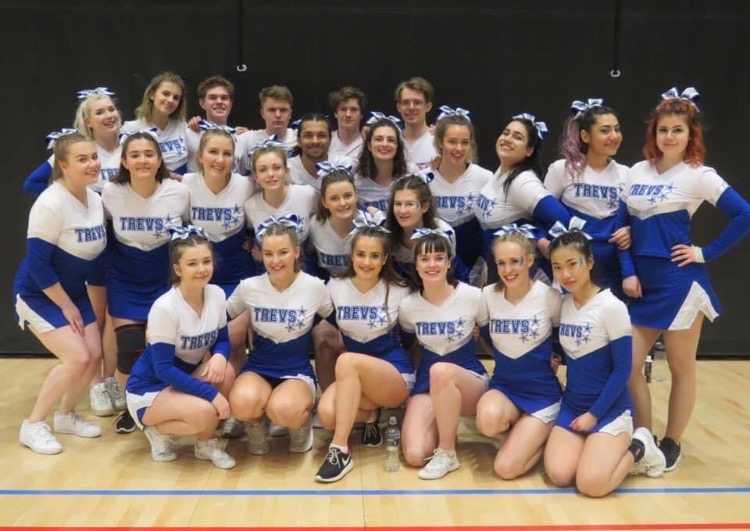 Climbing
President: Benjamin Lindsay ([email protected])
Trevelyan climbing club is a relaxed, friendly and all-inclusive society. Whether you're a complete beginner, keen to try your hand at scaling walls, or a seasoned boulderer climbing 8as for breakfast; everyone is welcome. We hold weekly sessions at the Durham Climbing gym in Langley moor which is easy to get to and accessible to all levels. Making its first appearance in the Olympics this year, climbing is a fun, rewarding and social sport, ideal to meet new people and get a full body workout without it ever feeling like exercise! You don't need any equipment of your own to join us and if you have any questions please get in touch. We look forward to seeing you on the wall!
Cricket
President: Harry Webb-Jenkins ([email protected])
Trevelyan College Cricket Club comprises of two teams and is wholly inclusive to cricket players of all abilities. Throughout the Epiphany term winter nets are available to all players and during the Easter term there is an abundance of opportunities to get involved in competitive matches and outdoor nets. Ranging from minor counties players to those who have not picked up a bat for a few years, Trevelyan College Cricket Club gives everyone within the college the opportunity to benefit socially and physically from this fantastic sport.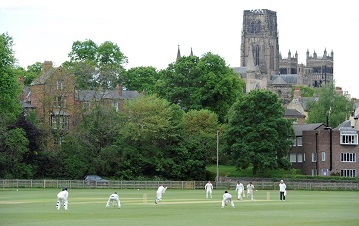 Football (Men's)
Captain: Harry Day ([email protected])
TCFC is an inclusive society which aims to provide all members with the opportunity to play football at a level they're comfortable with. The A Team play in the premiership and finished as the 4th best college last year, and we have teams at all levels which all experience success in their respective leagues, including a futsal team which play on Sunday evenings. Training sessions are well managed and focus specifically on players' and teams' strengths and weaknesses, aiming to improve every week as we push for good finishes in each league. Many players in lower teams have never played football before university so there's room for all ability levels at the club!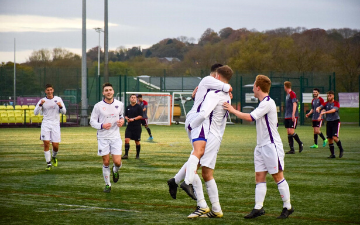 Football (Women's)
Captain: Megan Morris ([email protected])
TCWFC is one of the best and most successful teams in Trevs. Last season (2020/21) we were the first ever team from Trevs to win the Floodlit cup, an evening no one will forget for a long time. On top of this we went unbeaten in all season and finished topping division 1, seeing us into the premiership next season. We are an inclusive and friendly team, and we welcome players of various abilities; most of our players had never played on a full-sized pitch at the start of the year, or even played at all. Through weekly training sessions and weekend matches, we have progressed and developed as a team to provide strong competition for our college rivals. However, it's all about the taking part and enthusiasm, we don't take ourselves too seriously, and have a laugh both on and off the pitch, e.g. our tour to Mallorca, and various socials throughout the year. We're a great group of friends and would love to welcome more players to our team.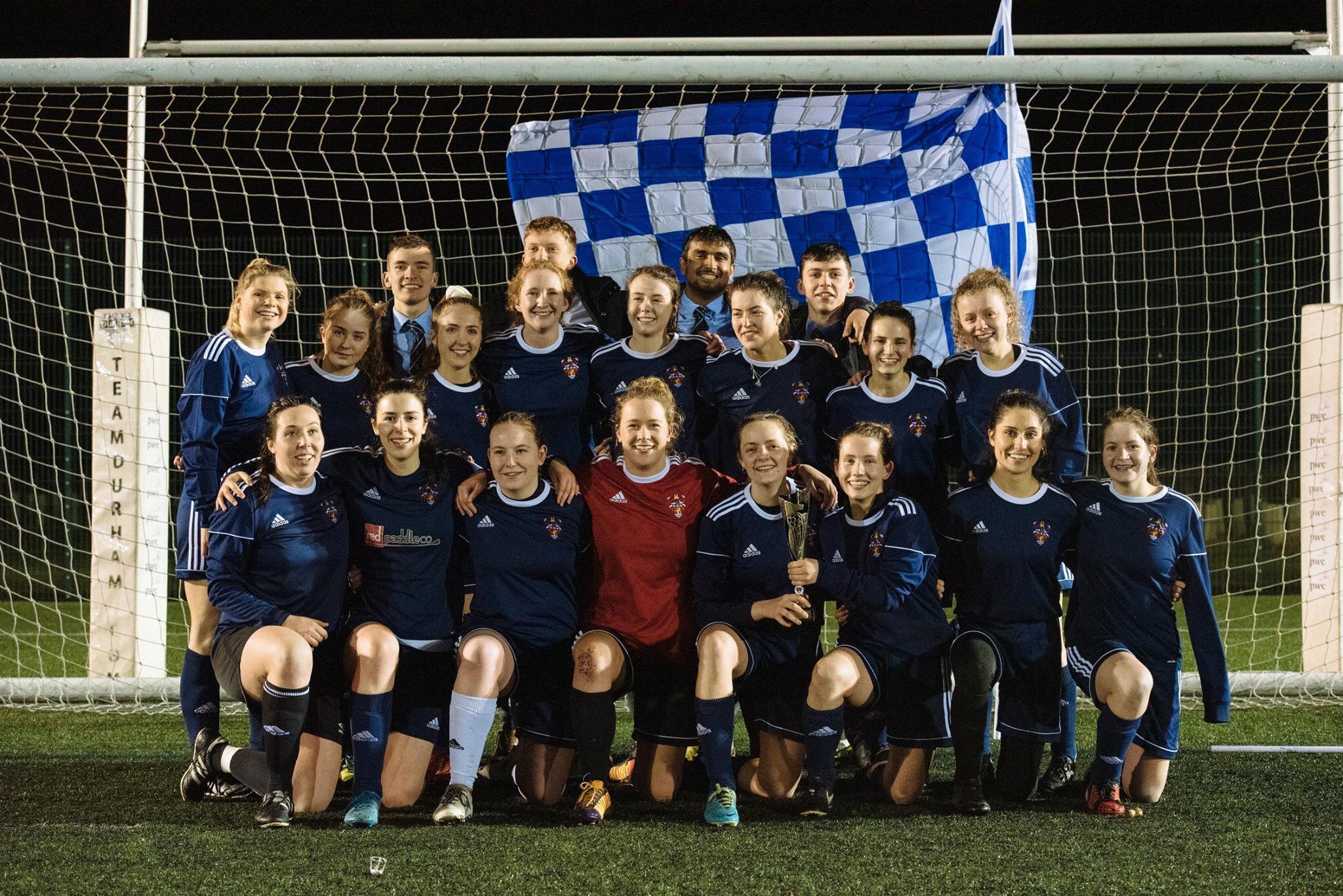 Hockey (Men's)
Captain: Ben Smart ([email protected])
Trevelyan Men's Hockey Club are an inclusive Hockey club who play in intercollegiate league games and tournaments and are open to players of all abilities. We train for an hour once a week and aim to play a game most weekends, with social events on Wednesday evenings too. We look forward to welcoming all to play some great hockey this year!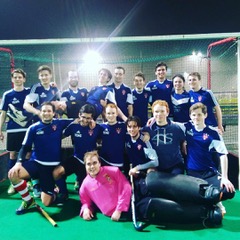 Hockey (Women's)
Captain: Alice Kemp ([email protected])
Trevs Women's Hockey Club is a friendly, enthusiastic club that welcomes all players keen for hockey, regardless of experience, with the aim of enjoying our sport and competing to the best of our ability! Whether you would like to brush up on your skills or are eager to develop your game and play in matches, come along to join our welcoming team. In the 2019-2020 season, we competed in the premier league to an excellent standard and are now aiming to reignite the hockey spirit. We train once a week at Maiden Castle, play weekend matches, and host regular socials, which promote a friendly environment and encourage interactions between years to improve the overall sense of unity within the team. With a range of abilities, strengths, and ambitions, there is something for everyone in our club!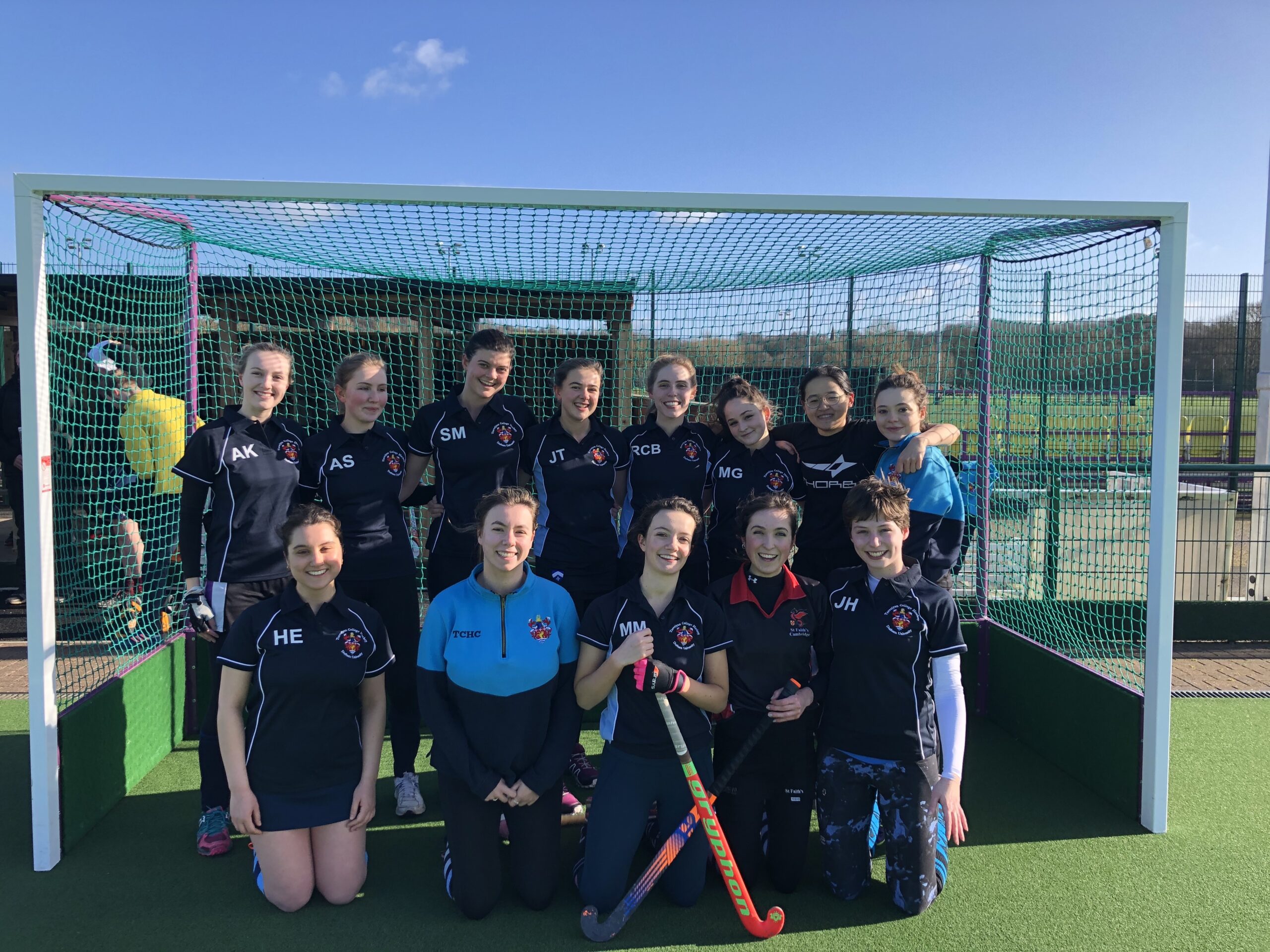 Karting
President: Andrew Anderson ([email protected])
TCKC is a society for everyone who is interested in karting or motorsport in general. It doesn't matter if you're Sir Lewis Hamilton or just a rookie wanting to experience the thrill of driving a real kart. We regularly visit local indoor and outdoor karting tracks located in Durham, Newcastle and Sunderland. When we're not racing, we love to talk about racing, which is why we meet up to watch major motorsport events together, especially F1 races. Everyone is welcome to join and share our passion for motorsport.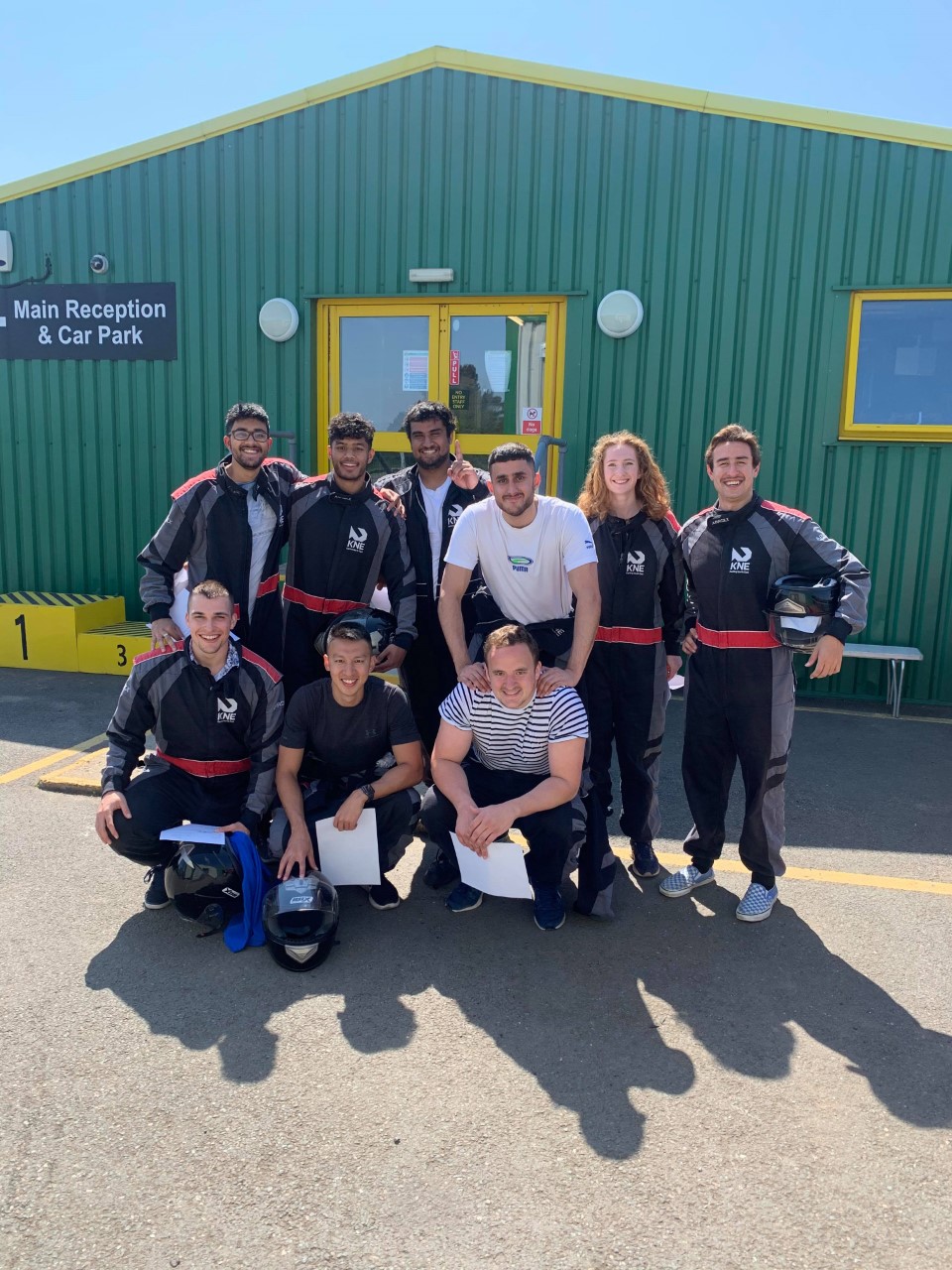 Mixed Lacrosse
President: Max Watson ([email protected])
Lacrosse at college level is played in mixed teams with training every week and at least 6 matches a season. The season culminates in the Festival of Sport in the post-exam period. Most members sign-up as complete beginners although we do have some more experienced players so all abilities are welcome and encouraged! This is a really relaxed, social club with at least 2 socials a term. We are always keen for new members throughout the year so please get in touch with our co-captains if you are interested. After an incredibly successful season, we are looking for enthusiastic members to help us fulfill the lacrosse team's full potential.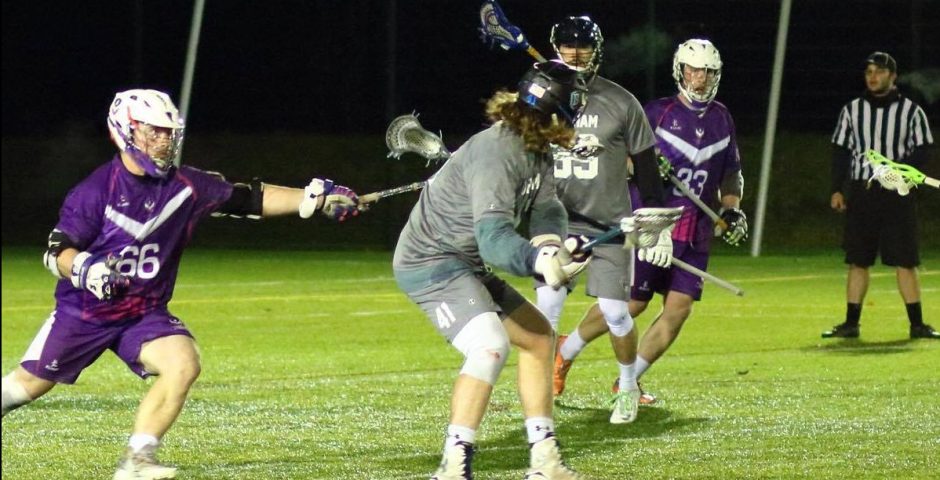 Mixed Ball Sports
President: Abigail Humphrys ([email protected])
TCMBC is a new, friendly, mixed gender ball sports club that welcomes anyone who wants to join, with any skill level or experience. Some games that we will play, such as dodgeball, will have been played before by most, but we want to play a range of games that may be brand new to people as well, like benchball, bladderball, flickerball and more. The club itself will be very laidback and social so don't worry if you don't see yourself as a pro dodgeball player and just come along to enjoy yourself and meet new people who are also there to chill and have fun.
Netball
President: Alice Pappon ([email protected])
Trevs Netball is the largest all-female society. We have two teams that are entered into a league, and cater for all standards. Some of our players have previously played at university level, whereas others hadn't played netball before at all. Our A Team has kept their place in the Premiership league, and our B Team is in Division 1. We meet on a weekly basis, Wednesday 1:30-3 on the courts outside, and matches are usually on weekends. Netball is a great social sport. We have a lot of fun on our socials, which usually have an array of themes. It's an excellent way to bond as a team and mix year groups. People are welcome to join us throughout the year for training and matches!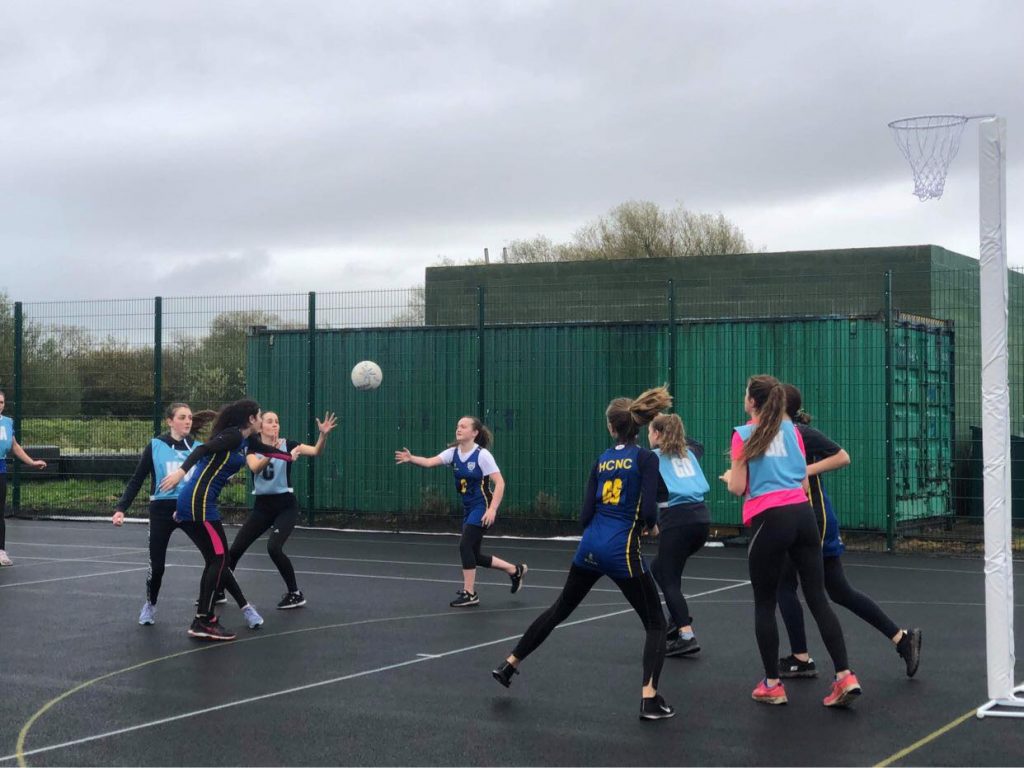 Pool
Club Captain: Myles Chandler ([email protected])
The Trevelyan College Pool Club provides a relaxed, but also competitive match system for players of all abilities. The club consists of 6 teams which play in the University College sport leagues each week and with the help of the specific captains of each team, players are encouraged to improve their pool skills, but also have fun. In 2016/17 the B team won their league and were promoted back to the top division, and the A team were runners up in the trophy cup competition. As well as this we have had teams in all 4 divisions so everyone is welcome to join the pool club regardless of if you've played previously or not, and chilled out evening matches are there for all.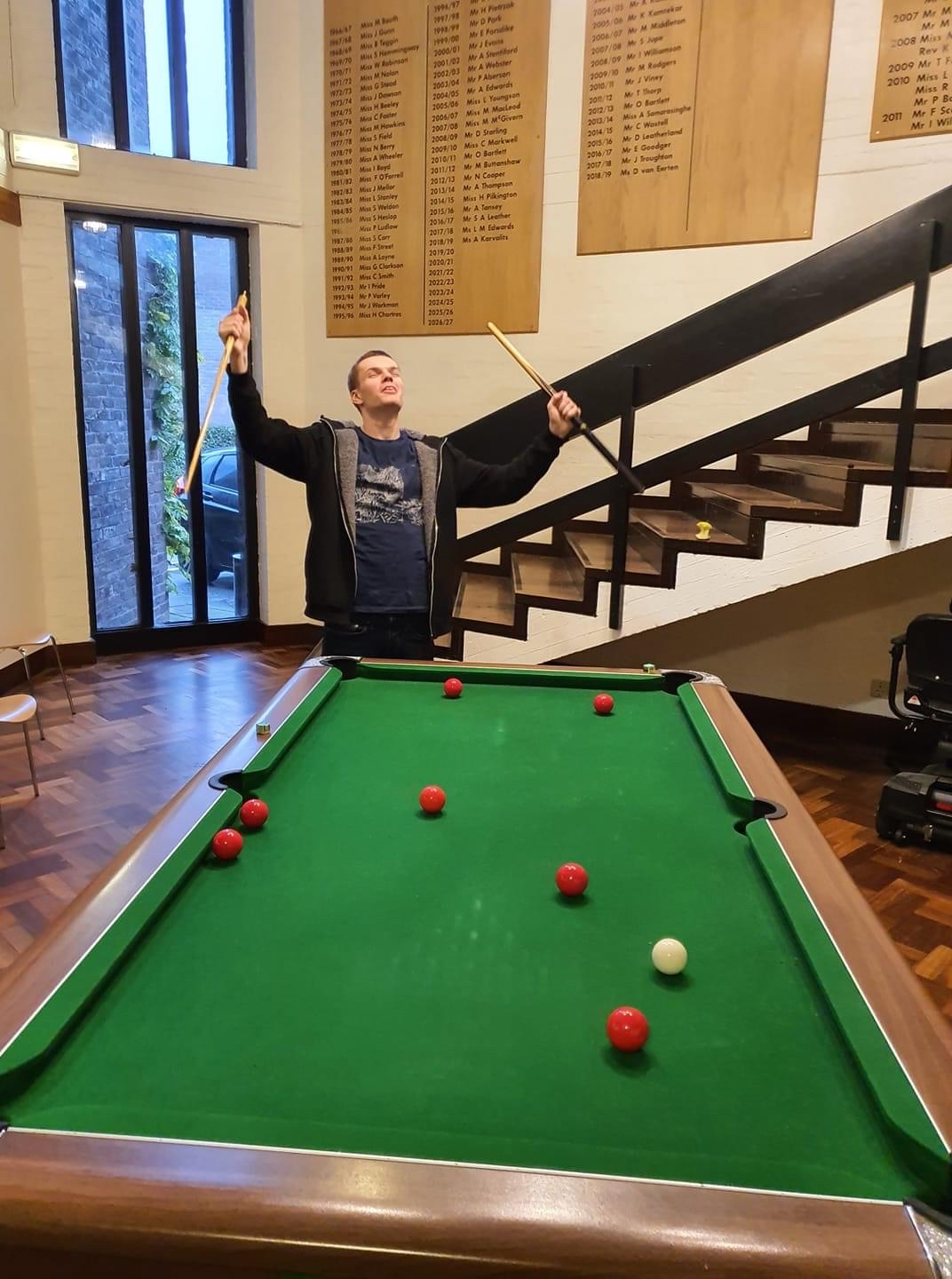 Rugby (Men's)
President: Rory Nisbet ([email protected])
Trevelyan College Rugby Football Club (TCRFC) is a competitive rugby team, allowing players of all backgrounds and interests to take part. With weekly training sessions and games in division one, it enables people to get involved in the sport at a high standard, without the strict commitments of playing at university level. The club also runs socials which provide a fantastic opportunity to meet new people in college. If you have any questions don't hesitate to contact the current exec or Trevelyan college for more information.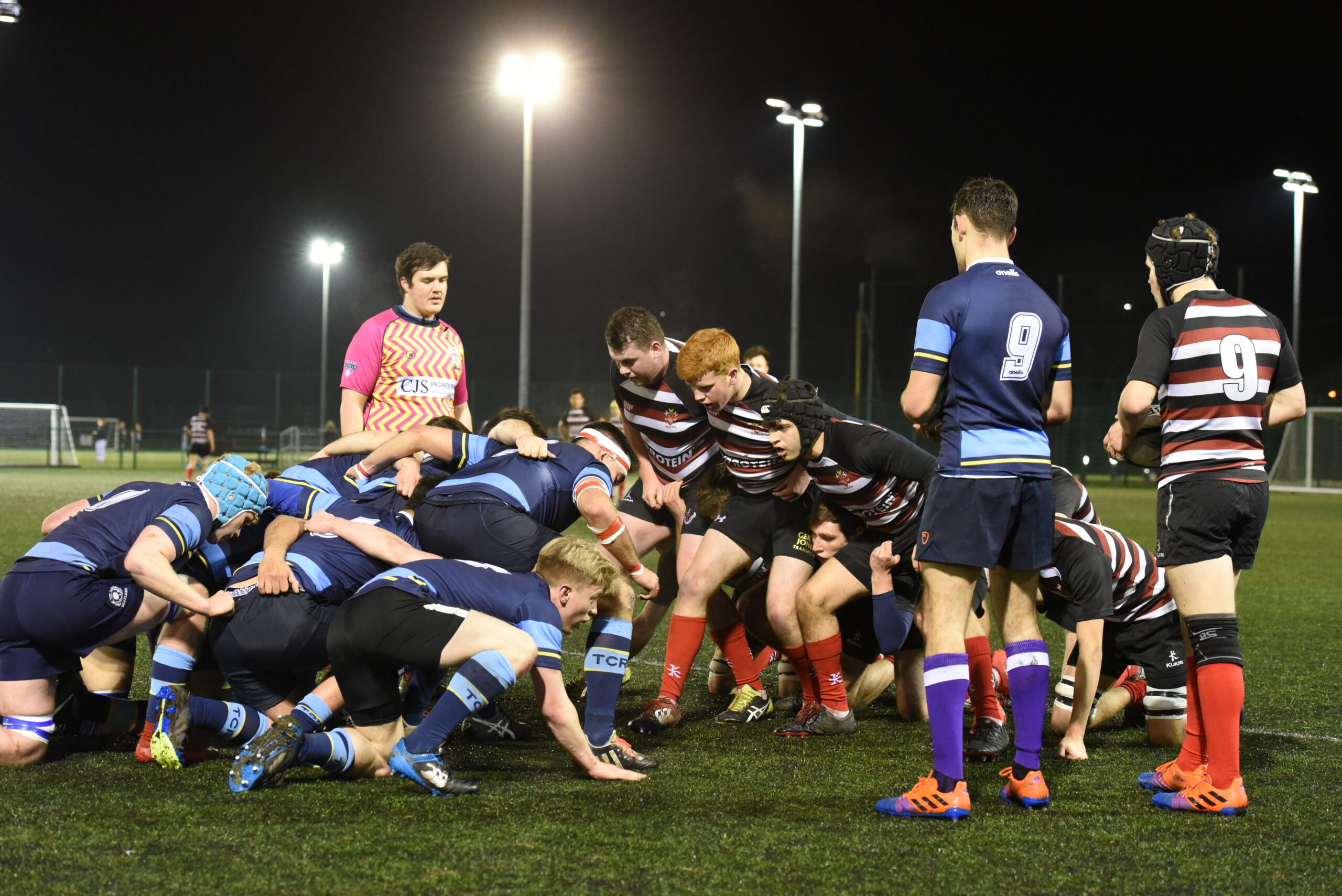 Rugby (Women's)
Captain: Tiggy Teare ([email protected])
Trevelyan College Women's Rugby Club is a welcoming team of girls with all levels of rugby experience. TCWRFC run one training session a week with our coaches and a match most weekends. Since many girls who join the club have never played rugby before, we always start from the basics and have fun training sessions. Despite being limited due to COVID, we had a really successful last season and was a great way to meet other girls in Trevs. This season we plan to also have lots of fun socials to make up for lost time! We are one of the smaller sports teams in Trevs, so whether you have never touched a rugby ball or have played for years, we encourage you to come give it a go!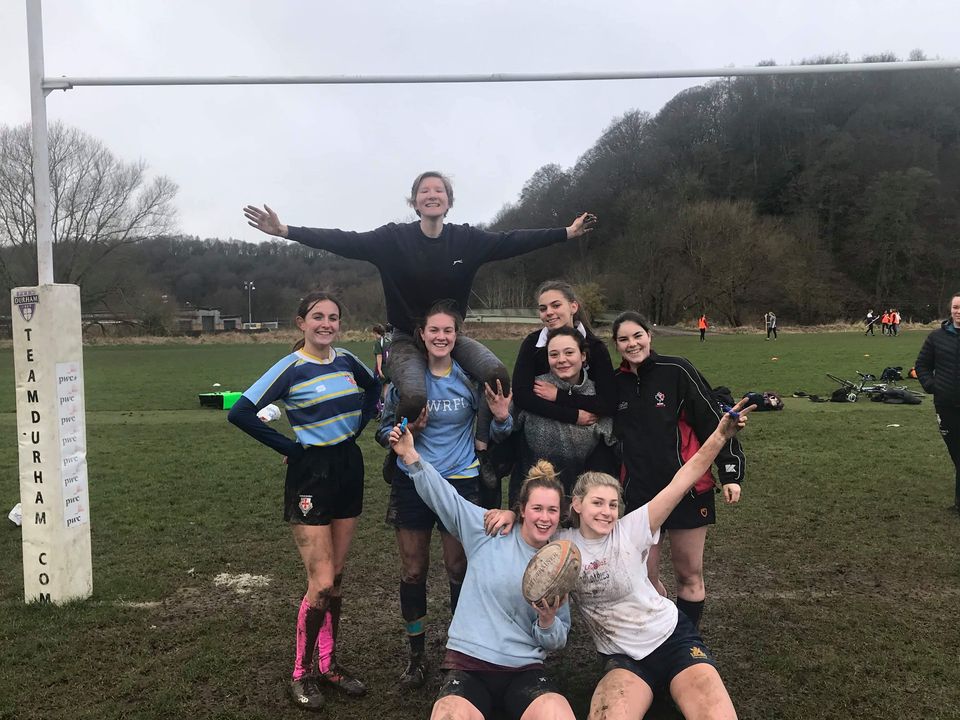 Running
Captain: Louis Jakobson ([email protected])
Trevelyan College Running Club is a friendly group of runners who meet once a week for a run of 5 – 10 kilometres. We also aim to provide a network for runners in college. Members regularly participate in Durham Parkrun and as a club we have taken part in a charity relay. We cater for all abilities, so whether you're a seasoned runner or have just started we'd love to see you on a run soon!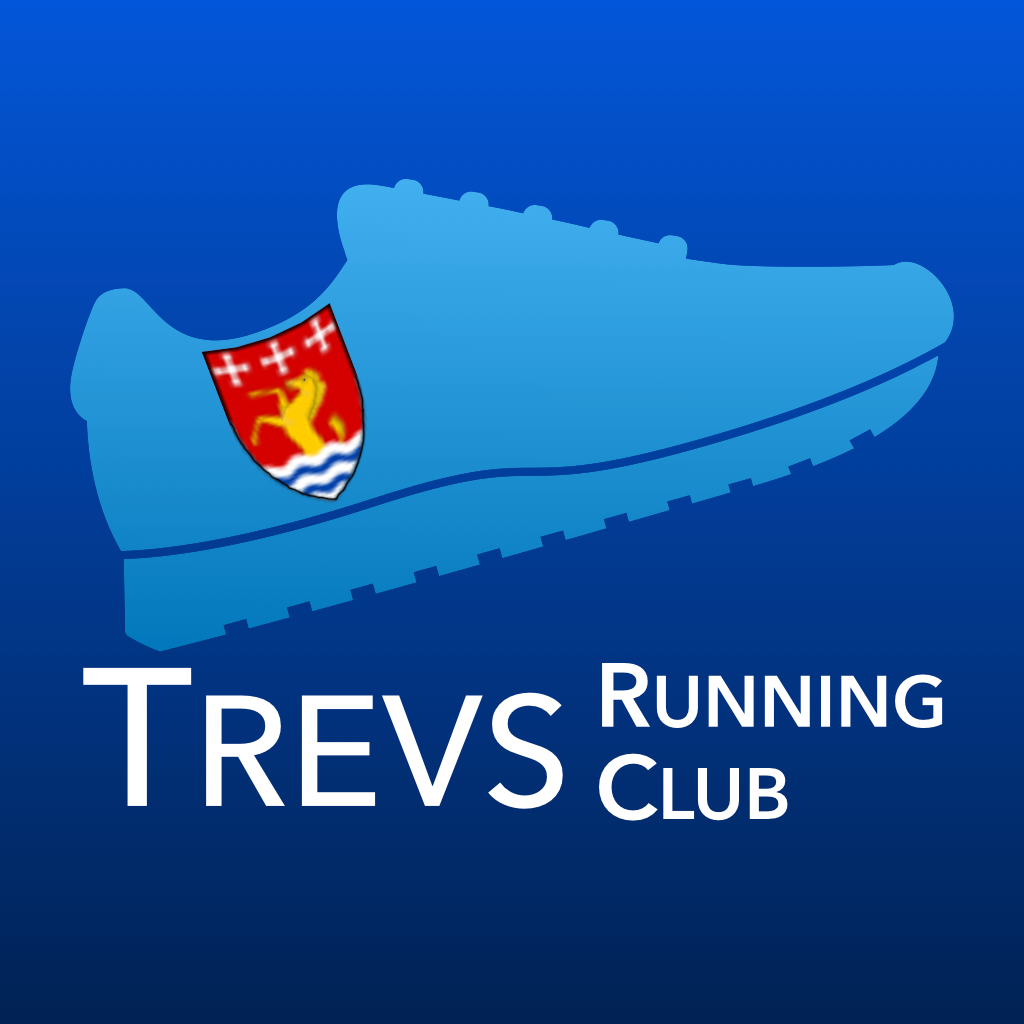 Squash
President: Michael Stokes([email protected])
Trevelyan College Squash Club is a mixed gender squash club open to all abilities and skill levels. We have both members who have never played before and those who have played for years. We play matches each weekend against other college teams in the Team Durham league and also the cup. It is a fun, chilled-out club offering the opportunity to learn and get involved in a new sport.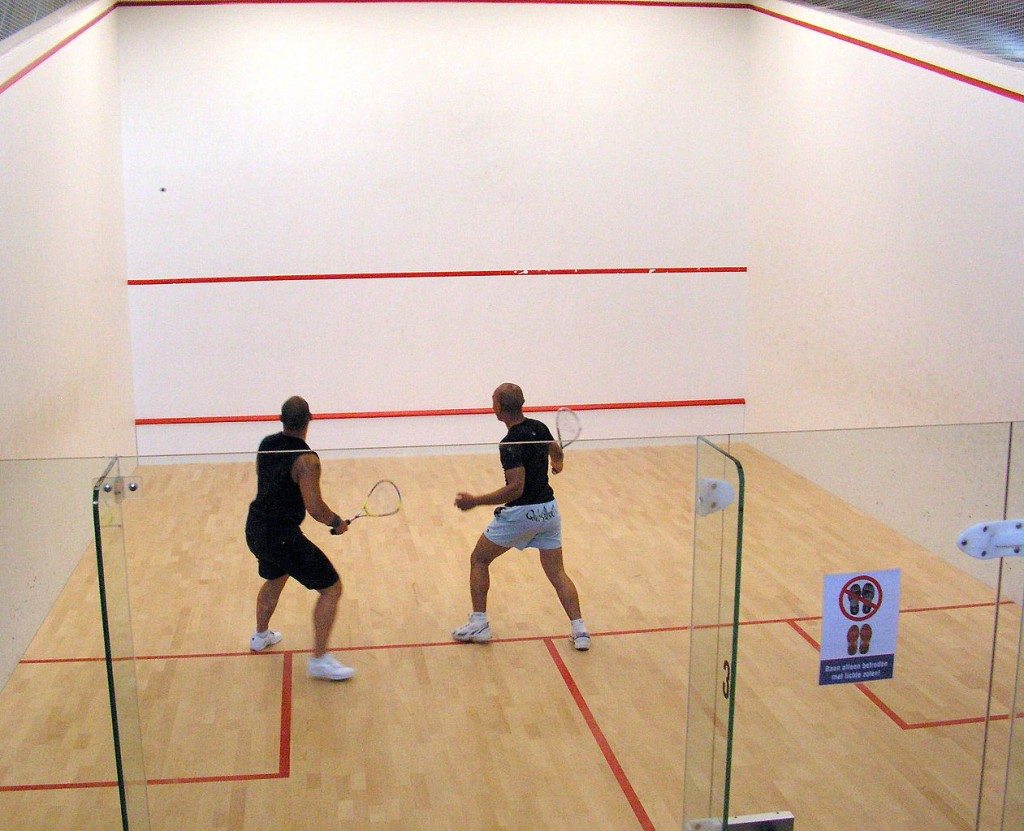 Tennis
President: Dan Basford ([email protected])
Trevelyan College Tennis Club is one of the most sociable clubs in college, open to a wide range of playing abilities from absolute beginner to seasoned professional. We aim to make sure as many people in college as possible have the opportunity to try tennis and reach the highest level that they can. In the first two term of the year the Men's and Women's Captains run weekly sessions on the weekends that help players improve their tennis, while at the same time hopefully meeting a lot of new people in college. The sessions take place on Trevs' very own court at the back of the college, which has been resurfaced this year. We also have a shiny new net, so more tennis can be played than ever before. In the third term Trevelyan plays against the other colleges in Durham. The initial format is a league table, culminating in an ultimate showdown of the best colleges on Finals Day.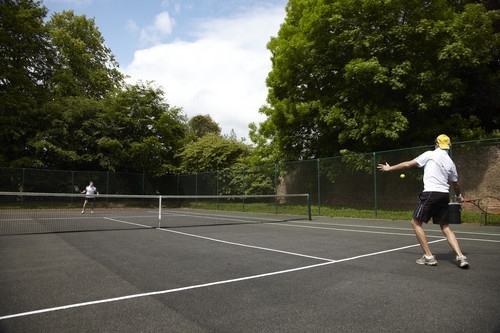 Ultimate Frisbee
President: James Burman ([email protected])
The favourite sport of Captain America, most people have never played Ultimate Frisbee before coming to Durham! Trevs Ultimate has two mixed teams and lets absolutely anyone participate in this relaxed and well-spirited sport, and for them to take it as seriously as they would like to. We train once a week and have weekend matches, along with a variety of exciting socials each term, optional tournaments during the holidays and a chance to make some amazing friends! With the best team kit in Trevs (and the university), if you're interested by what we have to offer, why not grab a disc and come along?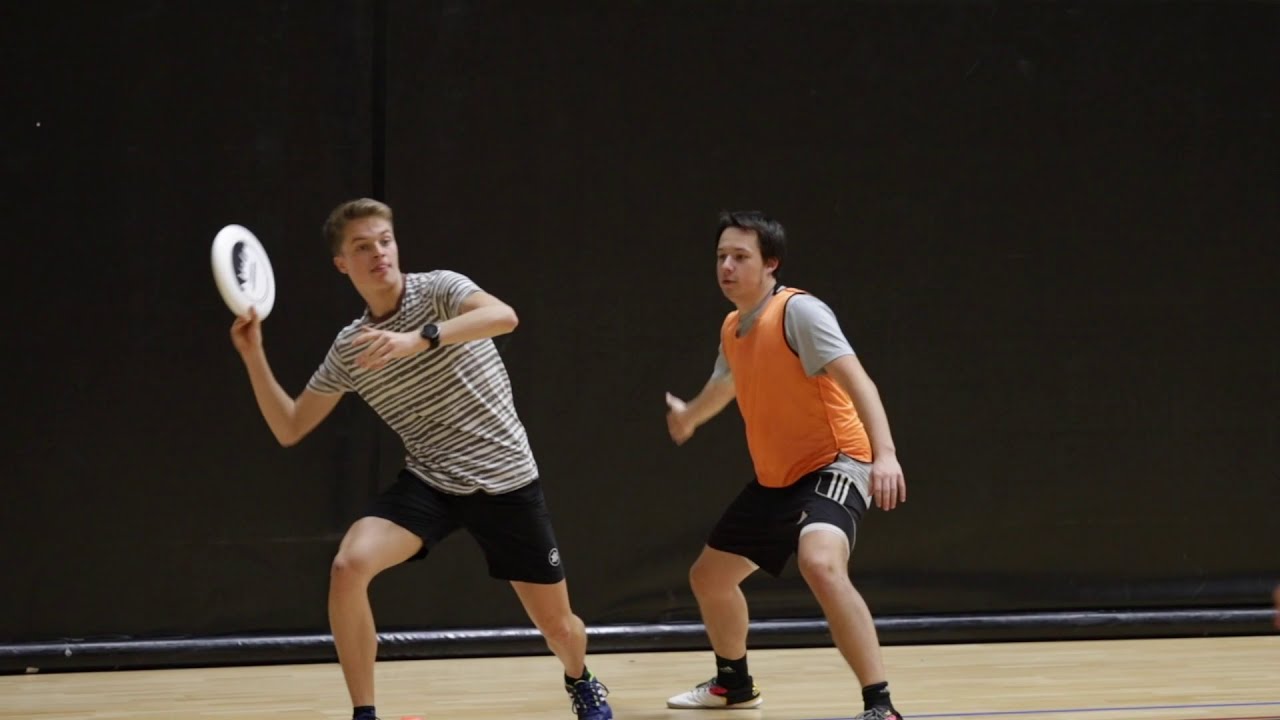 Volleyball
Captains: Alexandra Baker ([email protected]) & Charlie Bell ([email protected])
Welcome to TCVC! We are – club for anyone who wants to be involved, no matter how much previous experience you have. We train once a week on Wednesdays, all year on the trevs back lawn (yes, in the snow too). The college volleyball league starts in Epiphany term on Sunday mornings, and we host a college wide tournament in the summer term. No matter if you've never played before (most people starting haven't) or are just dying to smash some balls again, as long as your keen we'll have you.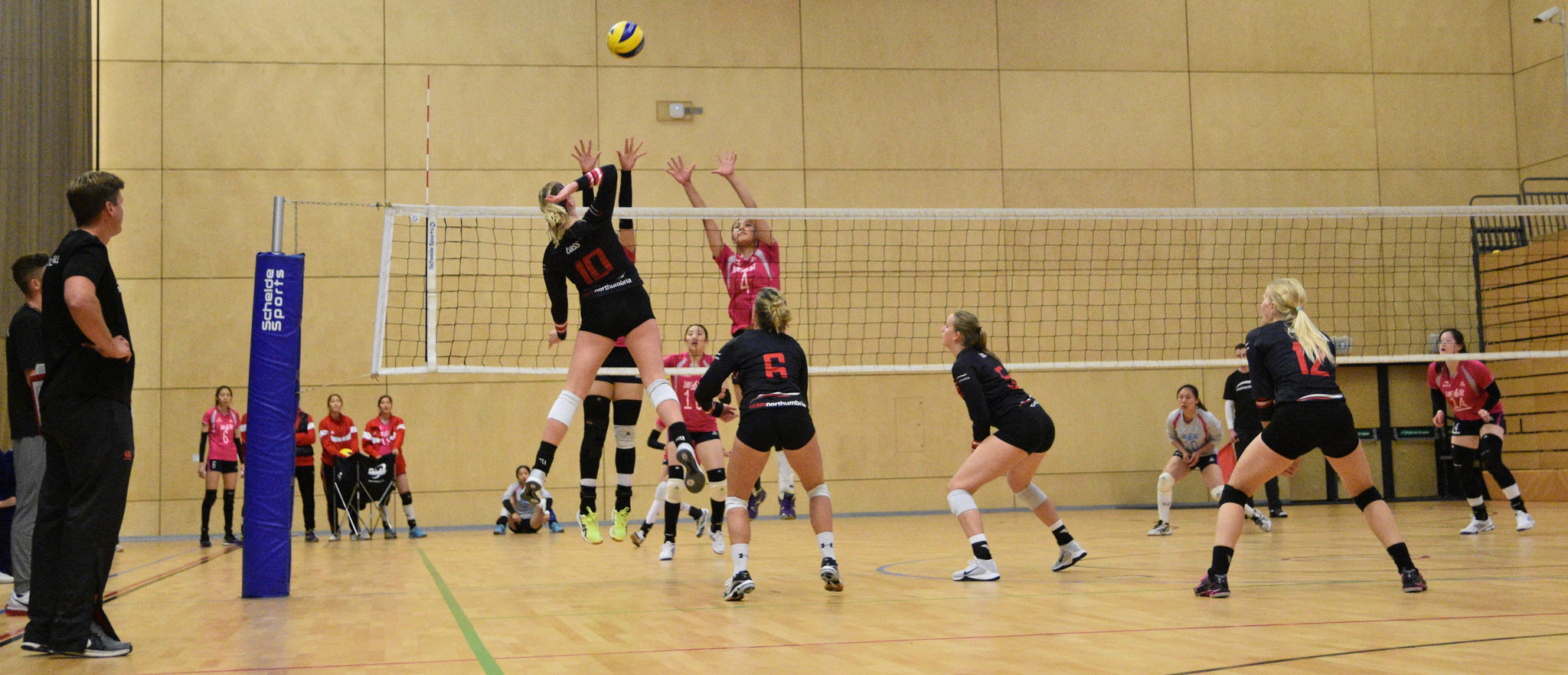 Darcie DeFreitas
Music Representative
Here at Trevs we pride ourselves not only on the standard of our college music but also on its accessibility. There is a huge range of musical opportunities to get involved in– whatever your taste, be it classical, modern or musical theatre. There's something for everyone in Trevs and if you think we're missing something that others would enjoy then we're happy to help you set that up! This will hopefully give you an idea of the music scene at Trevs but we also have our Facebook and Instagram pages and feel free to contact myself or the presidents with any questions! [email protected]
Facebook: @TrevsMusic
Instagram: @Trevelyan_Music
Christian Union
Presidents: Rhianna Moore ([email protected])
Trevs Christian Union is a society that wants to make Jesus known in Trevs. Meeting together once a week, we encourage one another, through the Bible, to live in the light of the greatest news the world has ever seen: Jesus' death and resurrection offer us freedom and life despite our imperfections. We love hanging out together, supporting each other in prayer, and telling people about what we believe. As people from all different church backgrounds, we'd also love to help you find a church in which you feel at home here in Durham. We welcome anyone to come and join us. Please get in touch if you have any questions.

Fashion Show
Directors: Milly McElroy ([email protected]) and Henrietta King ([email protected])
Trevelyan Charity Fashion Show is an annual black tie fundraising event loved by all Trevs students!! The members of the society organise outfits, music, sponsorship and club events prior to the show. Last year's fashion show was held in Player's Bar and raised over £5000 for Centrepoint Durham. We worked with companies such as Paddy's Pizza, Matacomplex and Krispy Kreme. As one of the only events to run last year it was a huge success and thoroughly enjoyed by all those who attended, our audience even had students from other colleges! Follow us on Instagram and Facebook @tcfs21 for photos and videos of the event!
Games Society
President: Edward Dunn ([email protected])
Trevelyan College Games Society is a group of students dedicated to playing a variety of card, video, and board games within the college community. Our main aim is to provide an enjoyable experience to all members in a relaxed and friendly environment. We welcome anyone and everyone interested in games, regardless of past experience. We usually have official games nights every Saturday in the Undercroft and host a variety of games-related events in college throughout the year.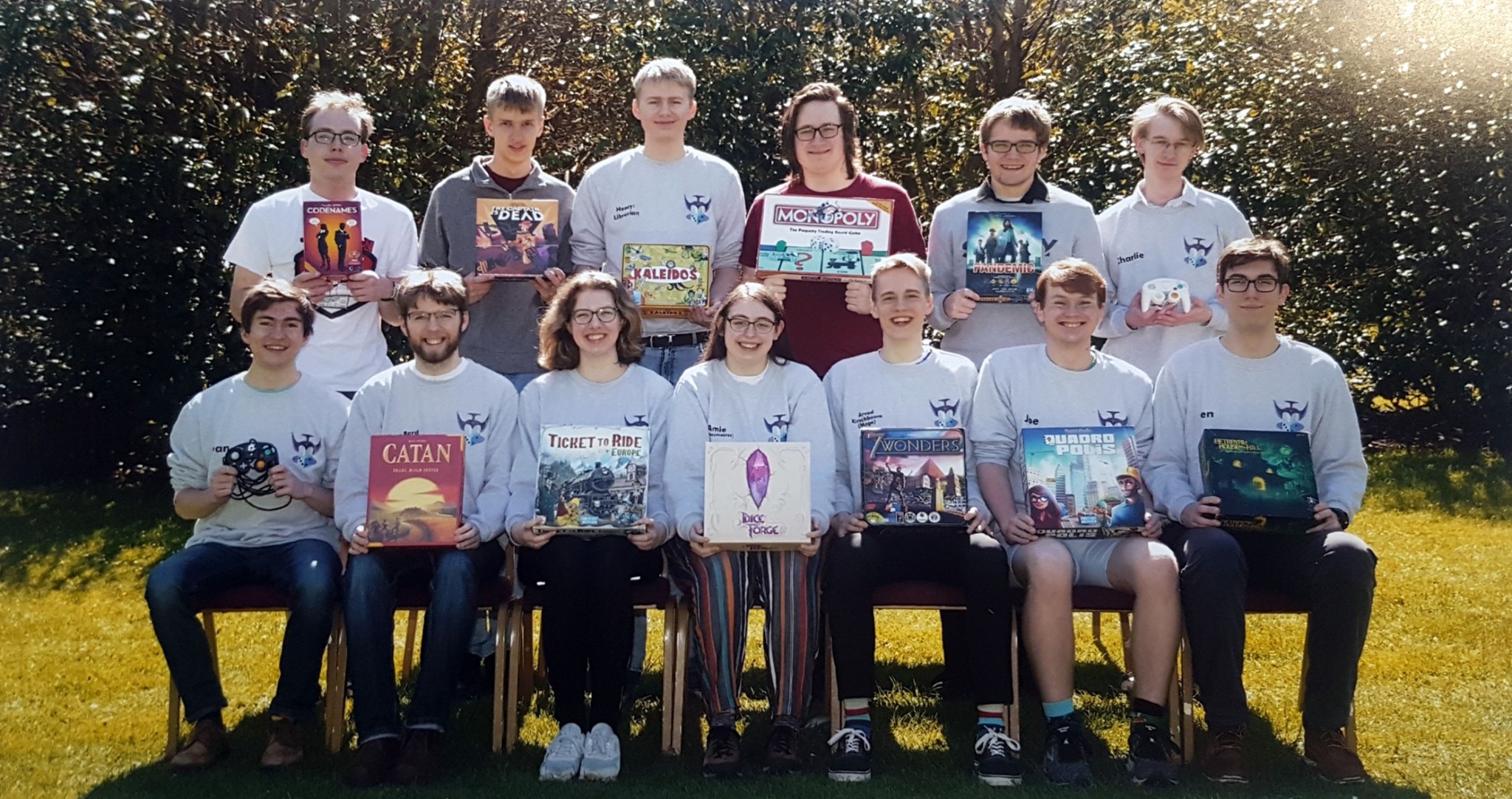 LGBTQ+ Society
President: Emma Rohe ([email protected])
Trevelyan College LGBT+ Society provides a place for queer and questioning people as well as allies to come together and celebrate as well as learn more about our community. We will provide many events throughout the year that everyone is welcome to join. The society aims to work with other LGBT+ societies and organisations within Durham to ensure the community continues to be a safe space for everyone. We also aim to educate people on parts of the LGBT+ community that they may not be familiar with.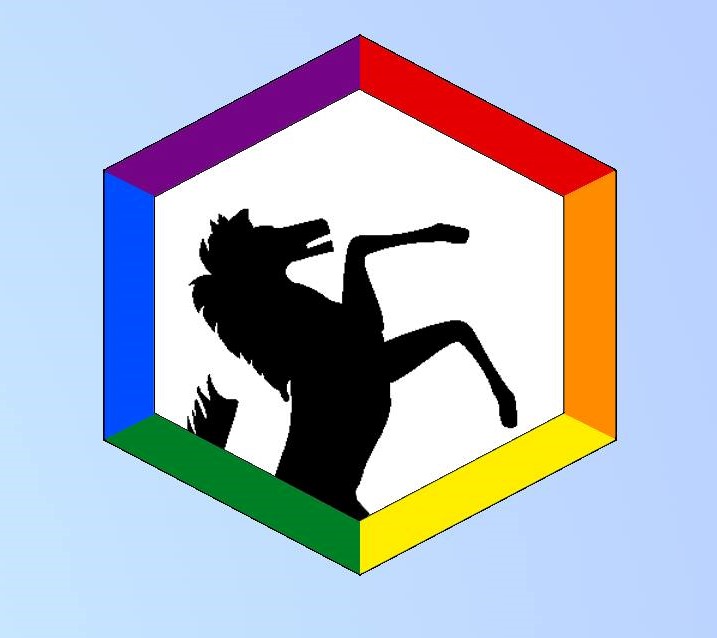 Open minds group (OMG)
President: Katie Tooley ([email protected])
The aim of OMG is to encourage open discussion over controversial issues surrounding religion/spirituality, with a particular focus on Christianity. The society remains impartial at all times and all opinions are welcomed. We currently comprise of a mixed exec of both Christians and atheists to facilitate this impartiality. We aim to be a place for discussion, not conversion or adversarial debate. We will encourage each member to leave discussions with a wider and deeper understanding of issues, which they are then free to make their own judgement upon. Issues which may be discussed in OMG:
· Was Jesus a hypnotist?
· Women in leadership/preaching.
· Sexuality and religion.
· Christianity incites more violence, than good, in society.
· If God is real, why is there suffering?
If I'm a good person, but don't believe in the bible, can I still get to heaven?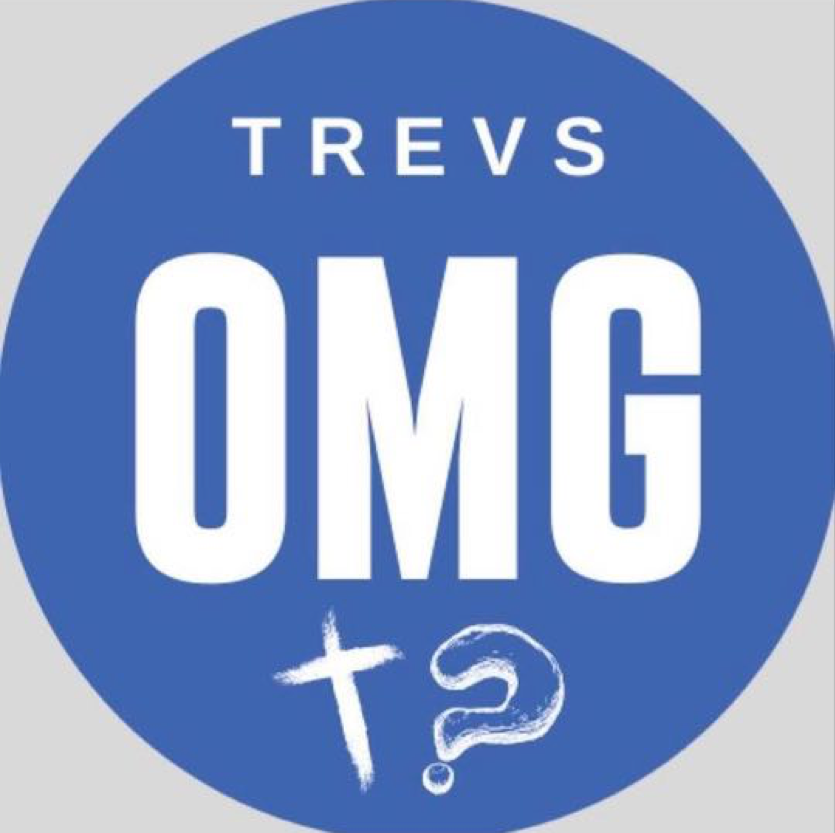 Podcast society
President: Alexander Lawless ([email protected])
Giles Ockenden
Gym Representative
As of March 2017 Trevs have a newly built Gym with some brand new equipment (two squat racks with Olympic Bar, Treadmill, Cross Trainer and finally a highly requested Leg Press). Equipment is consistently maintained and replaced. While keeping some of our old equipment students can look forward to a larger range of exercises, less waiting, high quality equipment and a more open space plan.
Trevs Gym is found next to the JKH, and any member of the JCR with a gym membership can use it. The gym is a great social hub in college, used by Trevs' sports teams for fitness sessions as well as by individuals to reach their personal goals. With opening times from 6am – 10pm, whether you fancy an early morning session or a late one, you'll always be able to find time to fit a workout into your busy schedule.
Here at Trevs we cater to everyone's fitness goals, so whether you want to lift weights, run a marathon or just have fun staying in shape, Trevs Gym is the ideal place for you. We have a treadmill, cross-trainer, rowing and cycling Machines, free weights, both a NEW cable and power 'multi-gym', a punch bag, boxing equipment, a bench press/ power rack, a squat rack, ab crunchers, medicine balls, dumb-bells, swiss balls, exercise mats and much more.
Membership costs just £30 a year, all you have to do is find a buddy and swipe your campus card. Before using the gym members have to be inducted by the gym reps. The money obtained from the fees goes into buying new equipment.
If you do not have JCR membership, you can purchase this along with a gym pass for £160 / year.
Membership can be bought by contacting me ([email protected]) or from the JCR Exec during drop in hours.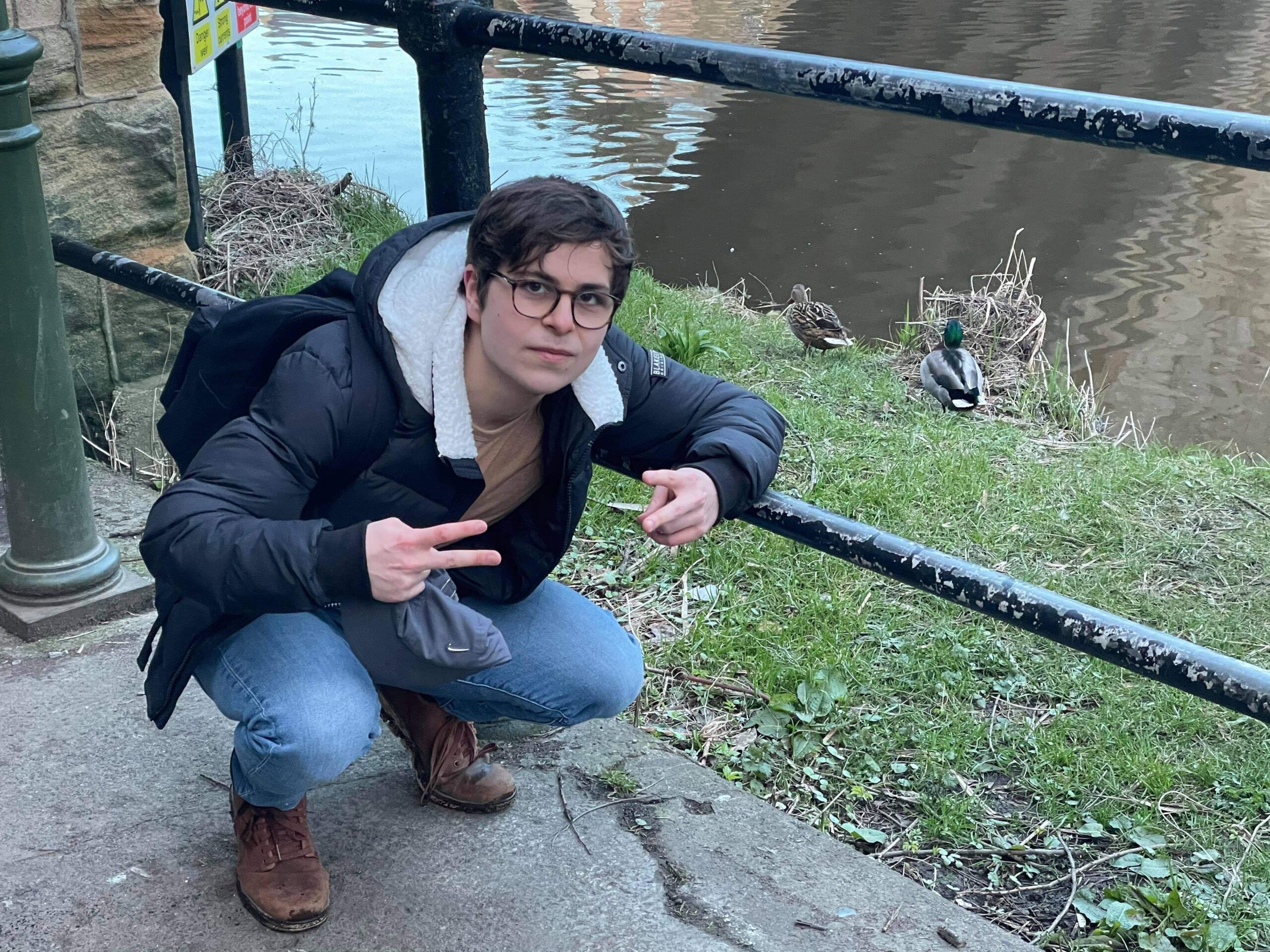 It's a truth universally acknowledged that whilst at Durham you'll have to do some work and Trevs Library is here to offer you help and support with your studies. Indeed, we aim to support every area of study undertaken by students and constantly add new titles to our collection. You'll find the two library rooms, both with Wi-Fi, in the main building on the same level as Reception.

Open 24/7, Trevs has one of the best selections of academic texts as well as reference books and  course-related DVDs. There are study tables and chairs is you want to use the library for working in too. If the library doesn't have what you are looking for you can email a suggestion to [email protected] and it may be on the shelves within 48 hours!
We also have 8 computers in our PC suite, with printing available at any time of day.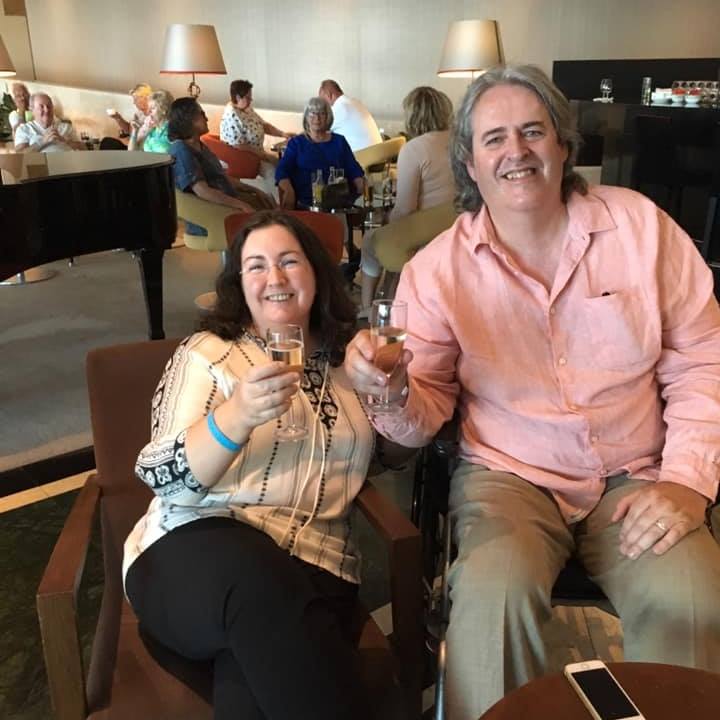 We welcome you into the library,
Your librarians,
Tim and Mary Fowler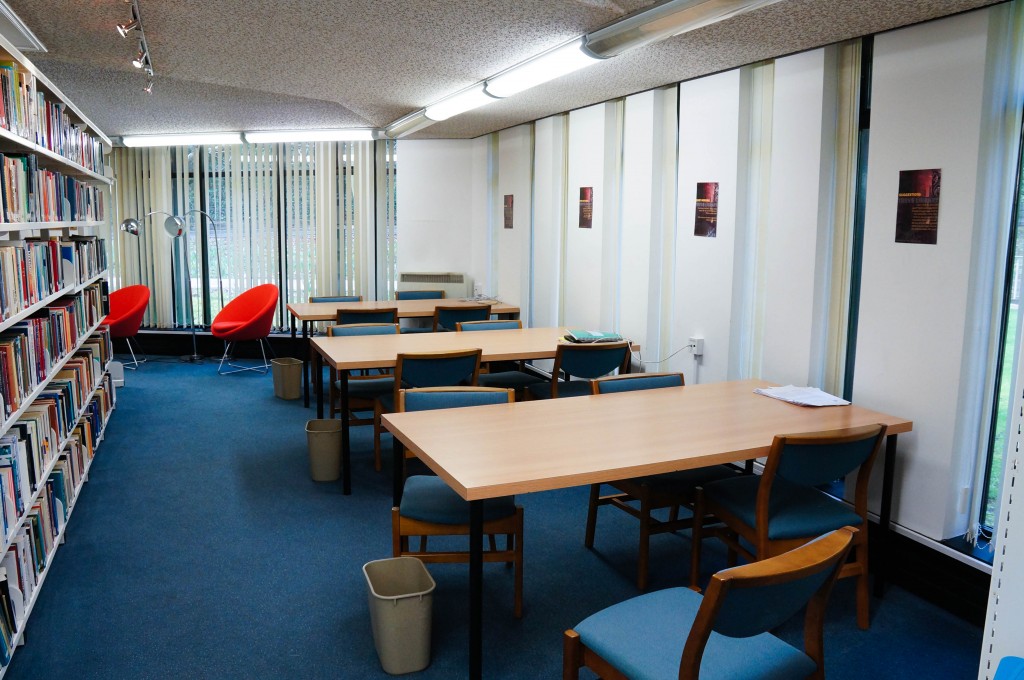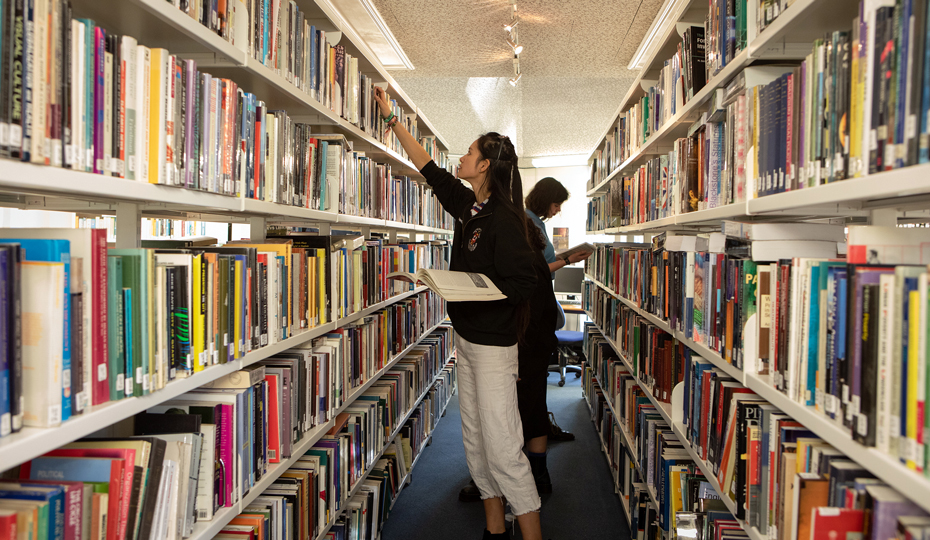 What is Trevs Bar?
Trevs Bar is the physical (and social!) centre of Trevs, making it a great meeting point at any time of day. We are open every evening, and host regular bar nights, 'Unplugged' music nights, and various events, as well as a weekly Pub Quiz. Look out for cocktail evenings and tasting events over the year, helping to give you a taste of more unusual drinks alongside our normal fare.
We are also open as a coffee bar during the day, which doubles up as a great study space. Come down to try our selection of Italian coffees, fruit teas and hot chocolates, at some of the best prices in Durham. Remember, if you need a hot drink to help you work, they're available all day, not just during the coffee bar.
Who are we?
We are proud to say that Trevs Bar is staffed entirely by Trevs students, and we believe this creates a great atmosphere and a fantastic place to spend your time. Both our Senior and Junior Servers are keen to chat about what we do, what we serve and pretty much everything else. We're a friendly and enthusiastic lot, so come down and get to know us and the bar! 
The day to day running of the bar is the responsibility of the Sabbatical Bar Steward (the Bar Sabb), a recent Trevs graduate. The current Bar Sabb is Sarah Taylor, and she's responsible for organising bar events, staff management, product ordering and pretty much everything else to do with the bar. If you've got any concerns or questions, feel free to contact her via the bar email account ([email protected]) or find her somewhere in the bar area during office hours (10:00 – 18:00 every weekday.
What do we serve?
We offer a hugely impressive range of gins, rums, vodkas and whiskies, including rotating premium rums and gins. Our beer and cider fridges are stocked with a variety of different styles from different brewers – craft beers such as Beavertown Neck Oil nestle next to classics like Peroni and Newcastle Brown, while fruity Rekorderligs sit next to real ciders from Thatchers. We're also always on the lookout for other interesting products as well, so keep your eyes peeled for new additions to the family! Prices start at 30p for soft drinks and £1.60 for draught beers and ciders, and range up to £3 for some of our most interesting spirits and bottled drinks.

We also have a cocktail menu available! With old favourites including Cosmopolitans, Long Island Ice Teas, and Old Fashioneds alongside some more slightly unusual drinks including Melon Balls and Granny Smiths, why not try to find your favourite while experiencing something new? Cocktail prices start at £3.40, so don't be afraid to give them a try! There's also our college drinks – the Trevs Blue, the Morals Mangler and another more secret one. If you can find out its name, feel free to order it!
When are we open?
Sunday – Thursday: 20:00 – 23:00
Friday and Saturday: 20:00 – 00:00
Before Formals: 18:00 – 18:50
Coffee Bar (Weekdays Only): 12:30 – 17:00
Get involved!
If you're interested in becoming a part of the Trevs Bar team, applications for Junior Server usually open each academic year towards the end of October. If you'd like to learn more about the bar, you can find us on Facebook, Twitter and Instagram – give 'Trevs Bar' a like or a follow for all our updates on new products and the events we're running.
The Buttery is Trevelyan College's shop and dates back to at least the early eighties. It is run entirely by students, headed by a committee of six members who are in charge of everything from setting the toasties of the week to making sure we comply with health and safety regulations, and with a total staff of over thirty Trevs students.
You can find us just off the cobbles (Trevs' main entrance), by the pool table.
The Buttery shop sells all sorts of items to suit your needs. We sell snacks, sweets, drinks, stationery and some basic toiletries. We also sell cold & flu remedies and painkillers, as who wants to trek into town (and worse, back up the hill) when they're feeling rough.
Any suggestions for new stock can be written in the suggestions book, or feel free to email or chat to a member of ButtComm.
If you're borrowing a DVD, why not pick up some popcorn to go with it? As of this term, we are selling Butterkist toffee popcorn.
Opening times:
Shop (Mon-Sun)
3:30-4:30pm and 8-11pm
Toastie Bar (Mon-Sun)
8:30-10:30pm
– Updated Buttery Standing Orders (September 2019)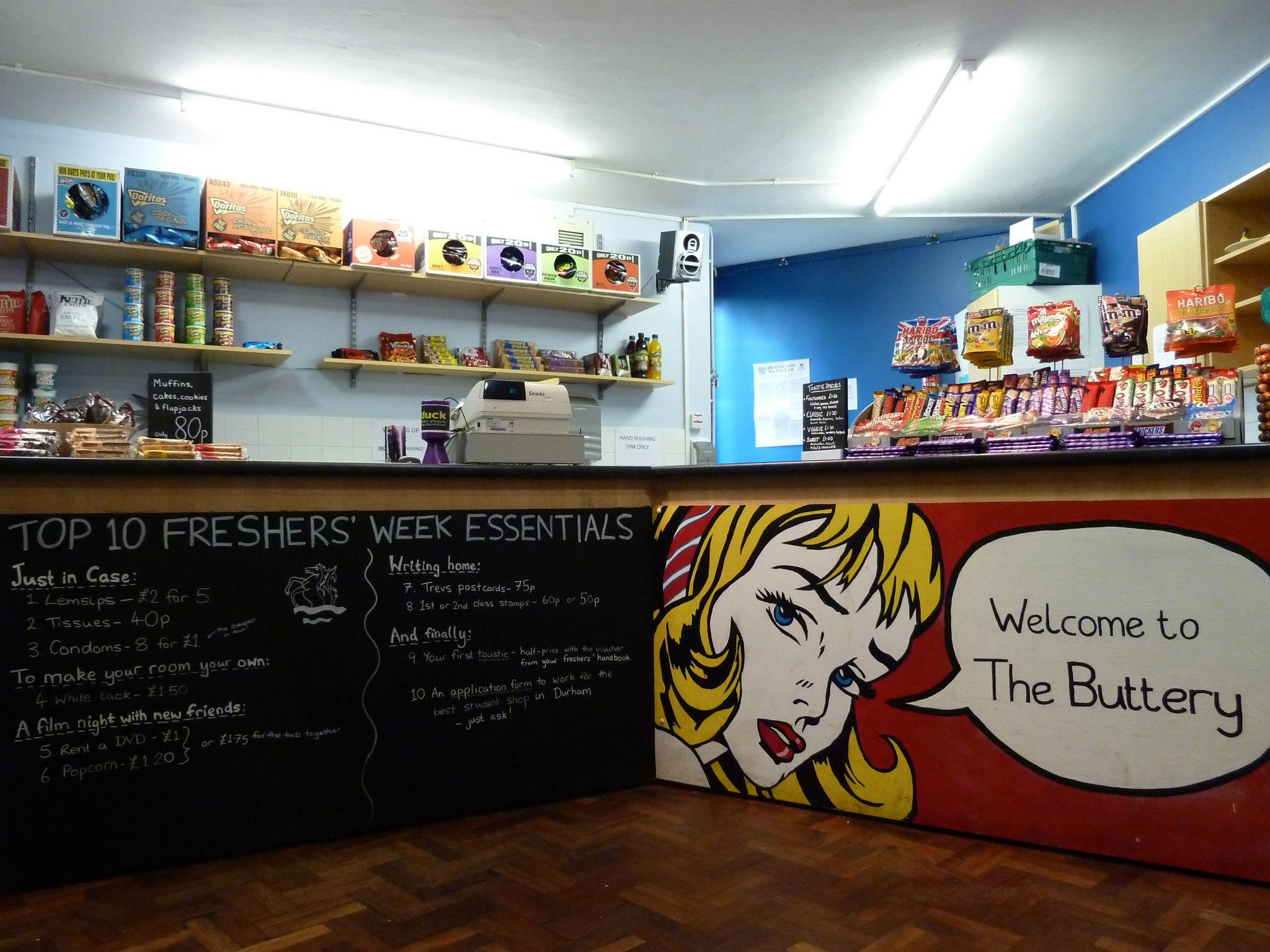 College Food
All living-in members of Trevelyan are on a let of 38 weeks with 29 weeks of room and food. Catering in Trevs is for three meals a day, every day. You can get a hot breakfast every weekday, and a hot lunch and dinner every day. At the weekends, there's brunch on Saturday mornings and a continental breakfast on Sunday.
There's usually at least two meat options and a vegetarian option for lunch and dinner, or fresh sandwiches/wraps – alongside a salad bar, soup, fruit and pudding. The food is great – you won't stave! There's also plenty of potatoes in various forms to keep you big and strong. If you're still hungry after dinner, there's a short window for second servings when dinner has finished (6.55pm) – and there's always the Buttery to get a toastie later on.
If you have any dietary requirements beyond being a vegetarian, then tell college and they'll work something out – if they know you can't eat what's on any particular day then they'll make you something special. The best person to contact is Dawn Purdy, the food manager. All of the catering staff are lovely, be nice to them for some great queue chat.
Formals
Formal dinners are special nights in Trevs. Students wear formal clothes and gowns (which you will buy when you arrive), or black tie on special occasions, and fill the dining hall for a three course meal. We have a 'high table' where our Principal, Senior Tutor and other college staff sit, and long tables for students up to a capacity of 280 (which is nearly always full!). The formal lasts about an hour, including a number of respectful traditions.
For the meal itself you may take alcohol in, and most people buy this from the bar – which opens an hour before formals. You may bring your own drinks not from the bar, but you have to pay corkage on these – so you're better off buying from in Trevs. We have regular formals throughout term (roughly every 2 weeks) – they are sometimes themed, are often before our events (Informal Ball/Trevs Night/Summer Ball) with extra-long ones at the end of each term (Christmas, Handover and End of Session).
After formal the bar is open, the furniture is cleared to create a large dance floor and the music begins, either from a band or a student DJ. People mostly stay in the bar until it closes and then a big group will go to town to finish the night in style.\
A Few Rules
You cannot stand up until formal ends! If you need to leave for any reason, you can't come back in.
No phones
No flash photography
While high table are sitting, a level of decorum is expected