YET TO BE ELECTED (If you would like to apply for this position, contact the JCR Chair)
Art Representative
Home to the best art collection across the Durham colleges, here at Trevs there's a range of arty pursuits to get involved in. Whether you're an avid fan of photography or drawing, or more of an appreciator of art, Trevs has a range of activities for you! Primarily we have the Trevelyan College Visual Arts Committee (formerly Fine Arts Society) which aims to promote the best of the art we have to offer at Trevs from both students and alumni. We hold exhibitions in the bar once a term and organise the Julian Trevelyan Art Competition every Epiphany term. This is really cool because it means you don't have to be an artist yourself to get involved in art activities around college! We're hoping to be a lot more active in the future and would love your help to do it!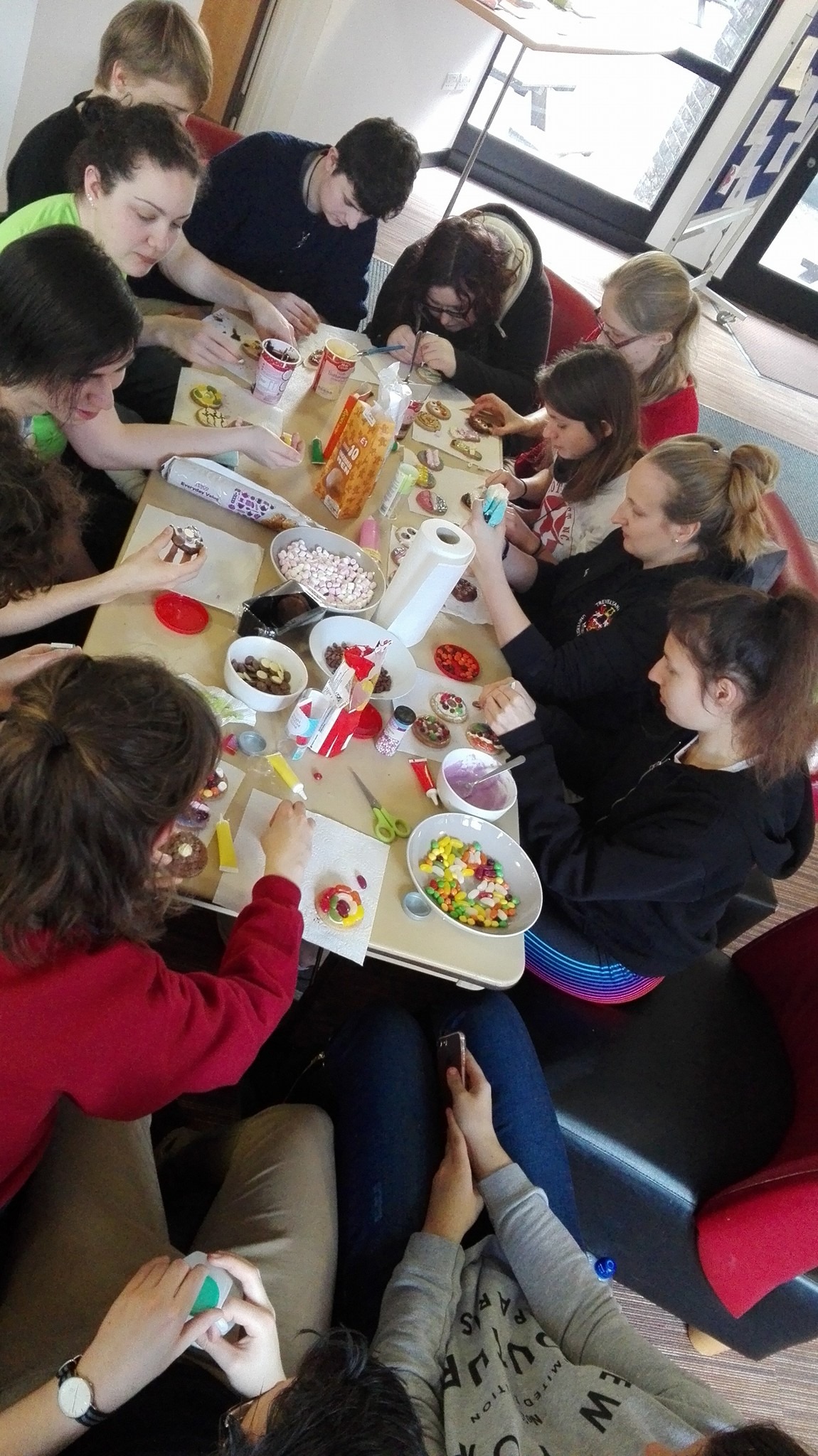 Art Club
President: YET TO BE ELECTED
Trevelyan Art Club is a society for all artistic abilities, a chance to simply relax and be creative with all the materials provided! We run weekly sessions, usually with a focus on one theme/material relating to the season's events, for example spooky Halloween decorations and paper snowflake making in December. You are more than welcome to bring whatever art you are currently working on yourself, or take inspiration from the prompts and instructions we offer. We will experiment with lots of different materials and art mediums throughout the year, including making our own stash! This society is a place where you can chill and de-stress, creating art and socialising for a couple hours in a friendly atmosphere. We also aim to organise trips to external art galleries or other places of interest/inspiration across the year!
Sports Representative
Patrick Hughes
At Durham University you can get involved in sport at college and university level (see the Team Durham website for more info). Sport is a great way to spend your time doing something you love, meet new people, and get involved in college! Trevelyan College prides itself on its vibrant sporting community with over 25 teams competing in over 15 different sports, ensuring that a wide variety of interests are represented. All our teams warmly welcome novices, experienced players and anything in between, and provide fun both on and off the pitch. You'll have the opportunity to get involved in inter-collegiate and inter-university varsities, participate in the Team Durham Festival of Sport and attend Sports Dinner, a popular black tie event celebrating Trevs' achievements of the season! The best piece of advice I can give is to try out anything that could even remotely interest you!
Societies
Badminton
President: Nathan Su ([email protected])
Trevelyan College Badminton mainly holds its session in the JKH, the hall opposite the college, where students of mixed abilities come together to play. There are activities for everyone, from casual games like "around the world" to more competitive 21 Point matches. For the more committed players, we hold training sessions at either Maiden Castle or Freeman's Quay and play in the top league for college badminton. There are also other opportunities to play competitively, like in the festival of sports at the end of a year which is a tournament against other colleges. If you are interested, please join the Facebook group "Trevelyan College Badminton" and come to some of the sessions to get a taste of the club.

Basketball
President:  Thomas Buckton ([email protected])
Whether you are a complete beginner or the next Lebron James, you'll find a home with Trevelyan College Basketball Club (TCBBC). Our Men's team plays in Division 2, while our Women's team is in the Women's Prem. We train twice a week and have regular games. TCBBC is a relatively small club which means you'll get to know everyone right away. TCBBC joins up the Men's and Woman's team for socials and sometimes trainings. At Trevelyan we have a full basketball court on the back lawn which means independent training is available. Even if you've never tried basketball in your life, meet us at the Fresher's Fair and give it a go, we are more than happy to show you the ropes. Everyone who joins will play and if you have any questions or need more information, please email us at [email protected].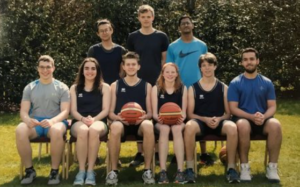 Boat Club
Captain of Boats: Edward Jex ([email protected])
Trevelyan College Boat Club (TCBC) is one of the smaller rowing clubs in Durham, offering a competitive yet friendly environment. We offer a learn to row course in the first term where no experience is required to join. People who have rowed before can join the senior squad directly. We have a large fleet of boats including a top end Filippi 8, five coxed 4s, and smaller sculling boats. The club has both casual crews and competitive ones, so there's a spot for everybody. If you are interested in joining please feel free to contact us at [email protected], and be sure to follow our Instagram @trevelyancollegebc for updates.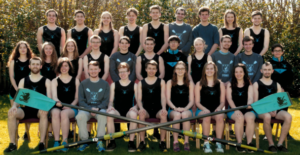 Cheerleading
Co-Captains: Mary Tomblin ([email protected]) & Megan Staley ([email protected])
Trevelyan College Cheerleading is fun sport welcome to everyone, from those with prior experience to those who have never done cheer before! The club is extremely inclusive and always trying new stunts to make every session interesting. We train in the JKH twice a week in preparation for the Intercollegiate Cheerleading Competition in term 2 and a Trevs Day showcase in term 3. Trevs Cheer is close community and a great place to make new friends and enjoy lots of socials throughout the year.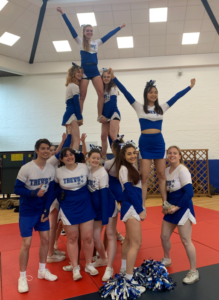 Football (Men's)
Captain: Oliver Anslow ([email protected])
Trevelyan college football club is one of the college's largest clubs, with around 100 members, made up of freshers all the way up to PHD students. We have 5 teams, with our As playing in the premiership, and our Es in the lowest division, and our other teams between. This means we have a place for people of all abilities, whether you are looking for competitive football or more casual Sunday league. We usually have a couple of training slots a week and then fixtures each weekend during term. Despite being a small college, we have always punched above our weight, making it to the semifinals of the Floodlit Cup and Football Trophy this year. However, we offer more than just football, with an active and inclusive social side of the club. We host socials at least every other week, which offer a chance to get to know people throughout the club.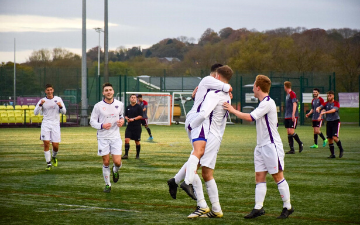 Football (Women's)
Captain: Anya Nash ([email protected])
TCWFC is one of the best and most successful teams in Trevs. We are an inclusive and friendly team, welcoming players of all abilities with no trials needed; many players have never played on a full-size pitch before. We train every week and play matches most weekends to progress an develop as a team and provide strong opposition to other colleges. In the 2019/20 season we won our first floodlit cup trophy, which we retained until this year. We are currently merged with South college to give us more opportunity to participate. We don't take ourselves too seriously, both on and off the pitch and are excited to welcome new players to our team!
Hockey (Men's)
Captain: Matthew Fowler ([email protected])
We are the Trev's Men's Hockey team – We train once a week, have league and cup games throughout the year and also enter a mixed team into the Festival of Sport in the summer term. We are also welcoming of all ability levels, so even if you've never played hockey or are in the Durham University Hockey Team we would love to see you join the team!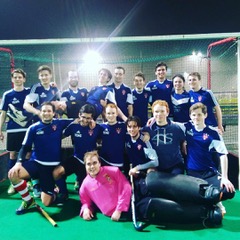 Hockey (Women's)
Captain: Tilly West ([email protected])
The women's hockey at Trevelyan is a fantastic sport for anyone looking to get involved in the college while doing something fun and energetic. We train once a week, have matches on the weekend and have lots of fun socials. All abilities are welcome so if you want to be involved with the best club in Trevs, come and join!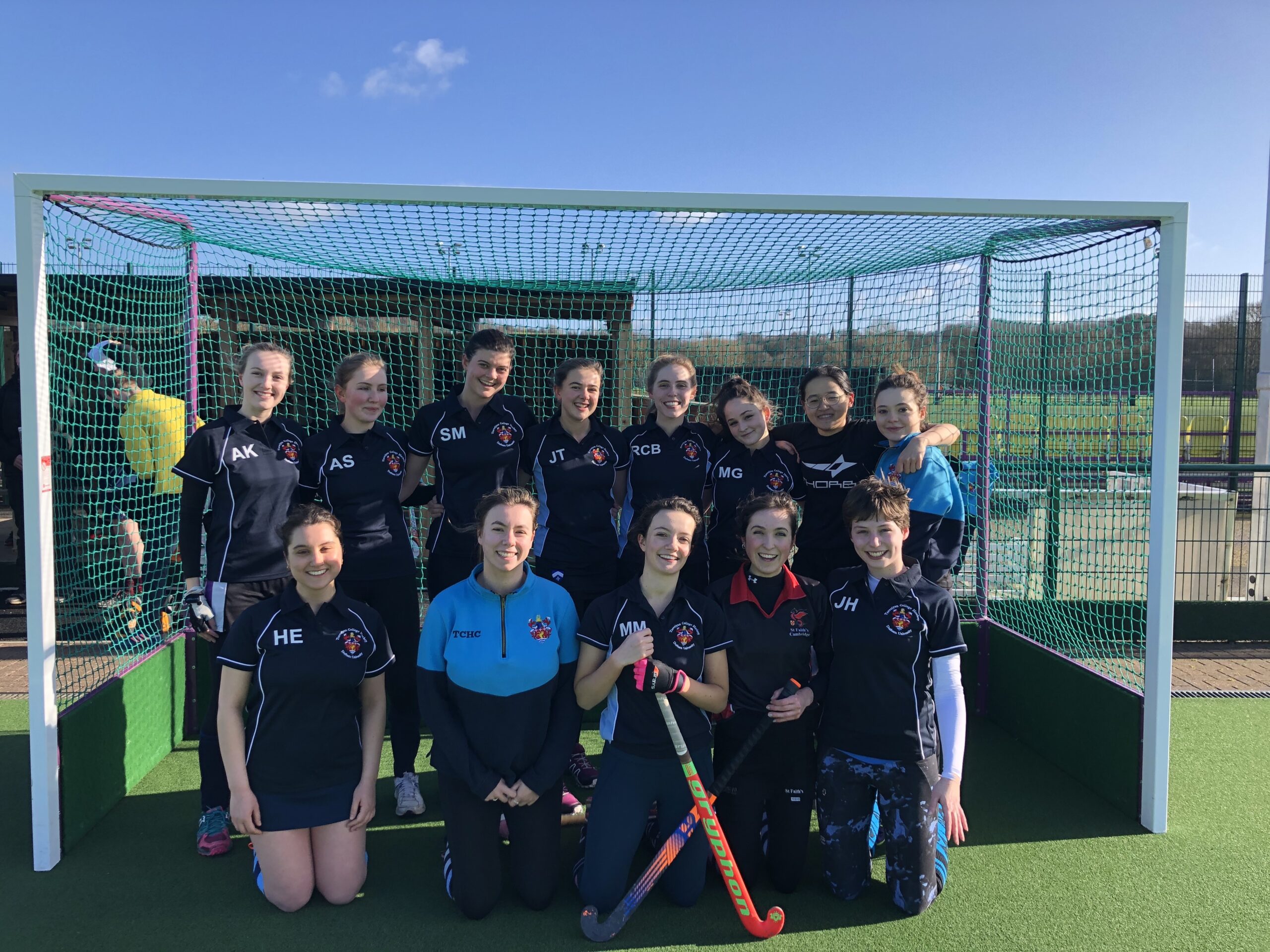 Mixed Lacrosse
President: Robbie Mould ([email protected])
Trevelyan College Mixed Lacrosse offers an engaging and enjoyable experience for all levels of lacrosse enthusiasts. The society hosts one fun training session per week, complemented by exciting weekend matches. Participants eagerly anticipate the spirited cup and floodlit tournament, adding an extra layer of enjoyment and camaraderie. What sets Trevelyan College Mixed Lacrosse apart is its inclusivity and relaxed atmosphere, making it an excellent choice for beginners and experienced players alike. This society prides itself on fostering a supportive environment where anyone can learn and join in the fun. Beyond the sporting activities, Trevelyan College Mixed Lacrosse boasts a vibrant social scene. Regular events bring members together, creating a strong sense of community and lasting friendships. The emphasis on socialising enhances the overall experience, making this society not just about lacrosse but also about building connections and sharing memorable moments off the field.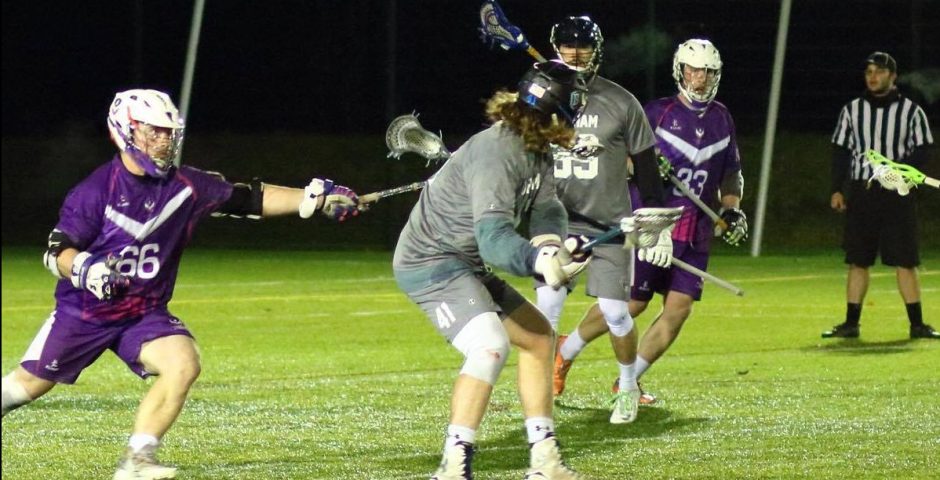 Netball
President: Abigail Peel ([email protected])
Trevelyan College Netball Club is an all-female club catering to all different ability levels. We meet every Wednesday afternoon for our training sessions, which are a fun opportunity to come
together with our friends to play the game and have a catch-up with teammates. Matches take
place on the weekends and are a nice opportunity to further play the game in a more competitive setting against other college teams. Outside of the game, socials are held every fortnight giving the team the opportunity to strengthen their friendships, as well as let their hair down and have a break from their busy schedules.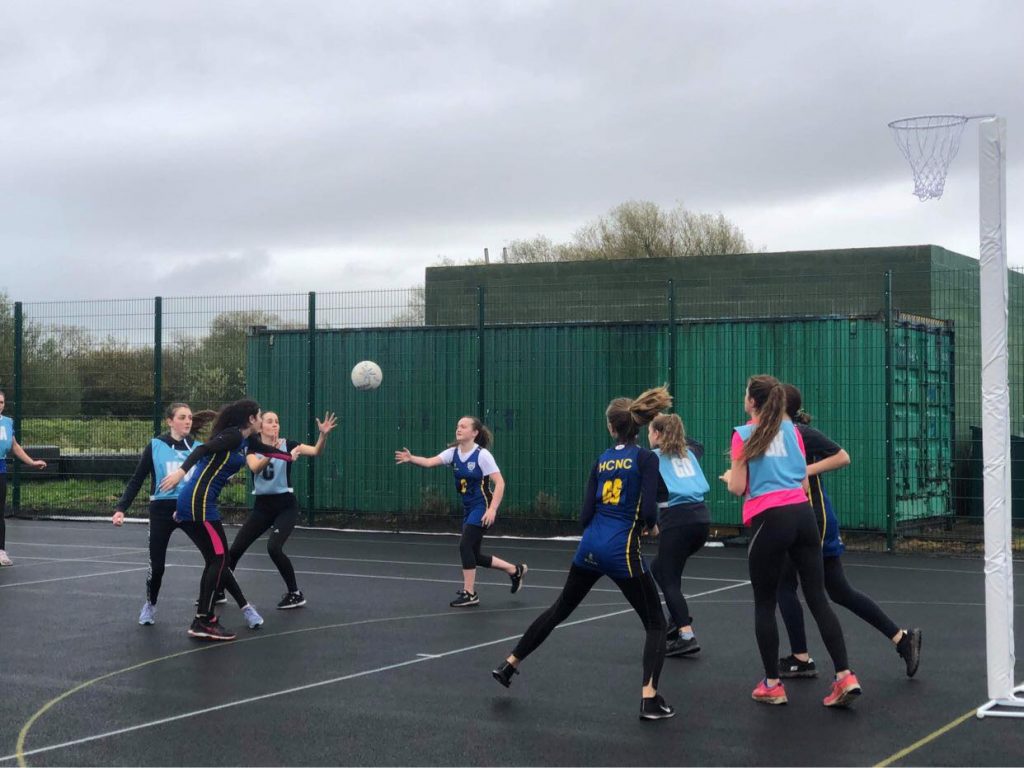 Pool
Club Co-Presidents: Sam McMahon ([email protected]) and Geordie Laidlaw ([email protected])
The Trevelyan College Pool Club is a club dedicated to promoting pool within college. We have an active membership with players of varying skill levels which means you can always find someone of a similar level to play with, and our senior players are always willing to help others improve their game. We currently have four teams within the inter-college pool league for those who wish to play competitively and have a strong presence in the university Friendly Ladder for those who want to play more casually with their friends, within Trevs we also run a singles tournament where you can test your skills against others within college. Trevs has a vibrant pool culture, and we would love to see that continue so come get involved whether you are a complete novice or a seasoned player it's always a laugh.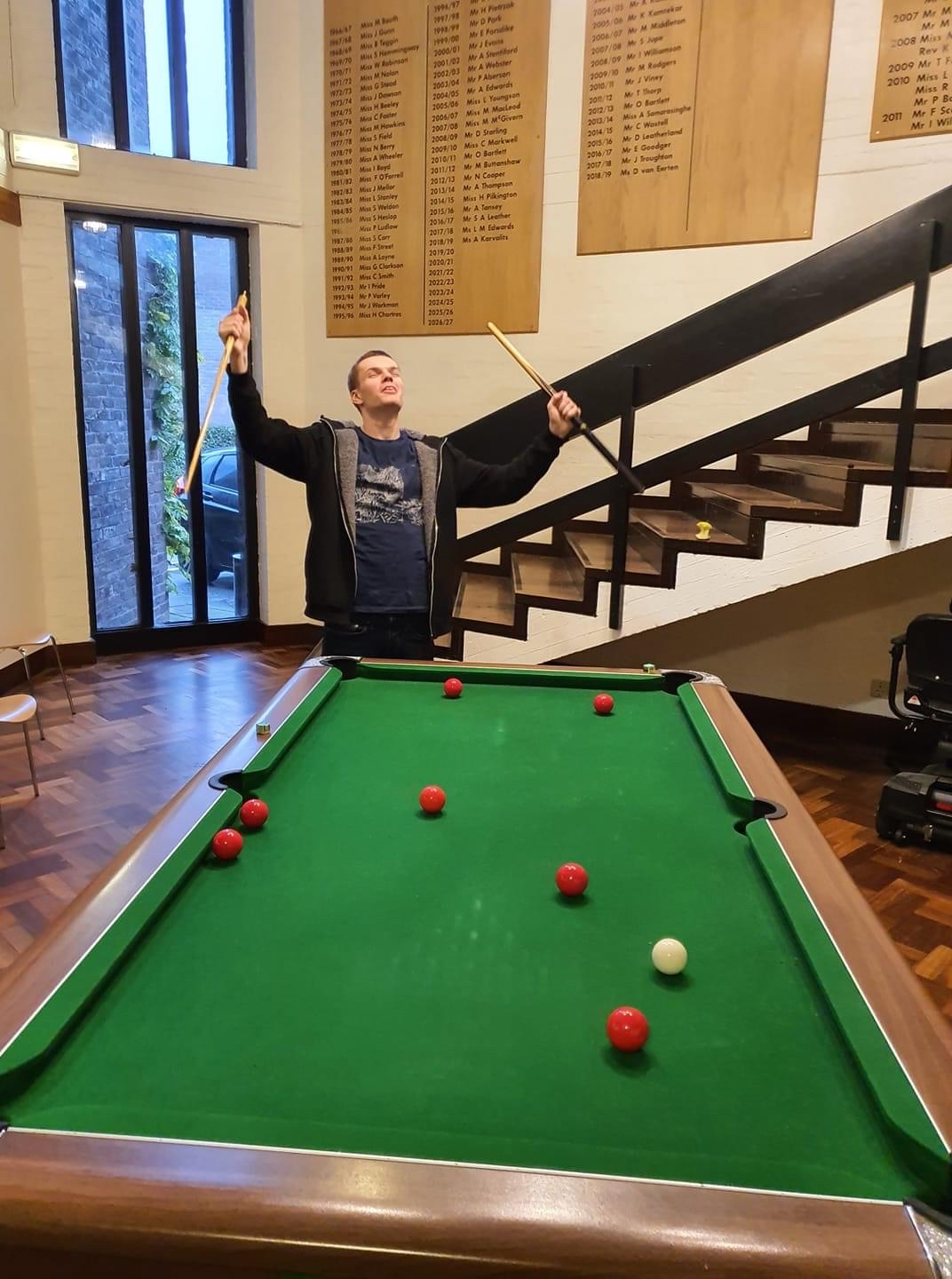 Rounders
President: Dylan Tweats ([email protected])
Trevelyan College Rounders club is an enjoyable and inclusive club that welcomes everyone to partake in during the summer term. The club plays in a series of laid-back matches against other colleges in the league, providing a nice opportunity to relax and socialise post-exa
Rugby (Men's)
President: Ben Rickard ([email protected])
Trevelyan College Rugby Football Club (TCRFC) is an inclusive club, welcoming players of all abilities to join, even those who have never played before, and provides members with an opportunity to improve their technical skills as well as their fitness. We play in Division 1 of college rugby and pride ourselves on being a competitive team, even when we are facing some of the larger colleges, attracting large crowds for our matches in the Floodlit Cup. Off the pitch, we hold an optional social once a fortnight where club members can choose to get to know each other in a non-rugby capacity, as well as a tour abroad at the end of the year.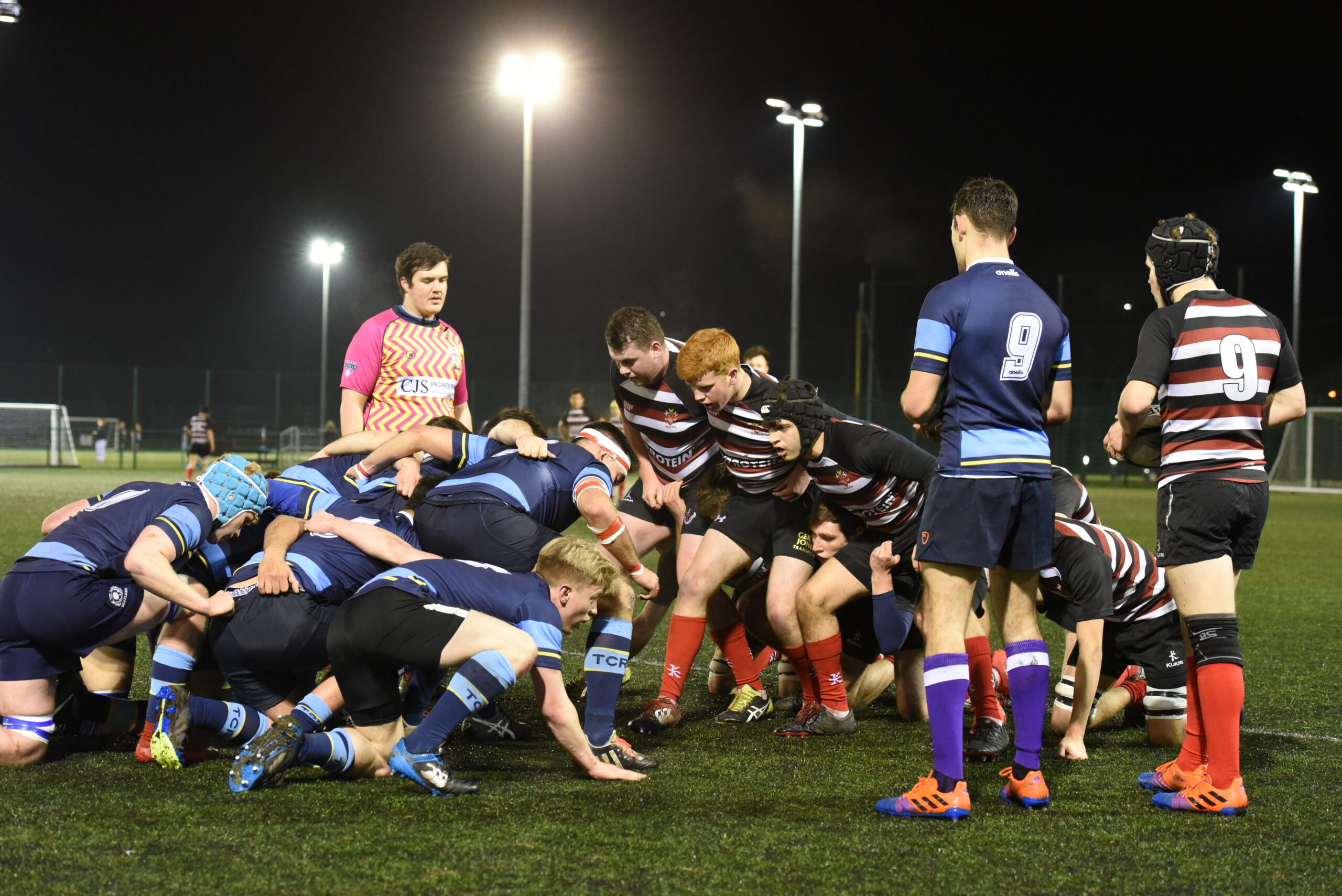 Rugby (Women's)
Co-Captains: Elizabeth James ([email protected]) & Sophia Diggins ([email protected])
We are a friendly and inclusive Women's Rugby team who are here to tackle gender stereotypes and the opposition. Since last season we have combined with Grey Women's Rugby team to form Pegasus! This has allowed us to consistently put out a strong team and win matches! Most members have never played rugby before joining but with the help of our team of fantastic coaches, they will teach you everything from how to throw the ball to safely tackling. We hold taster sessions at the beginning of the year for people to try it out. Our team is small but feisty and very much a family as we hold socials throughout the year to promote teamwork. We play mixed touch with the boy's team during the third term and last year went to Budapest for our Rugby Tour. With some impressive wins under our belt from last year, we are hoping this year to win both the trophy and the league!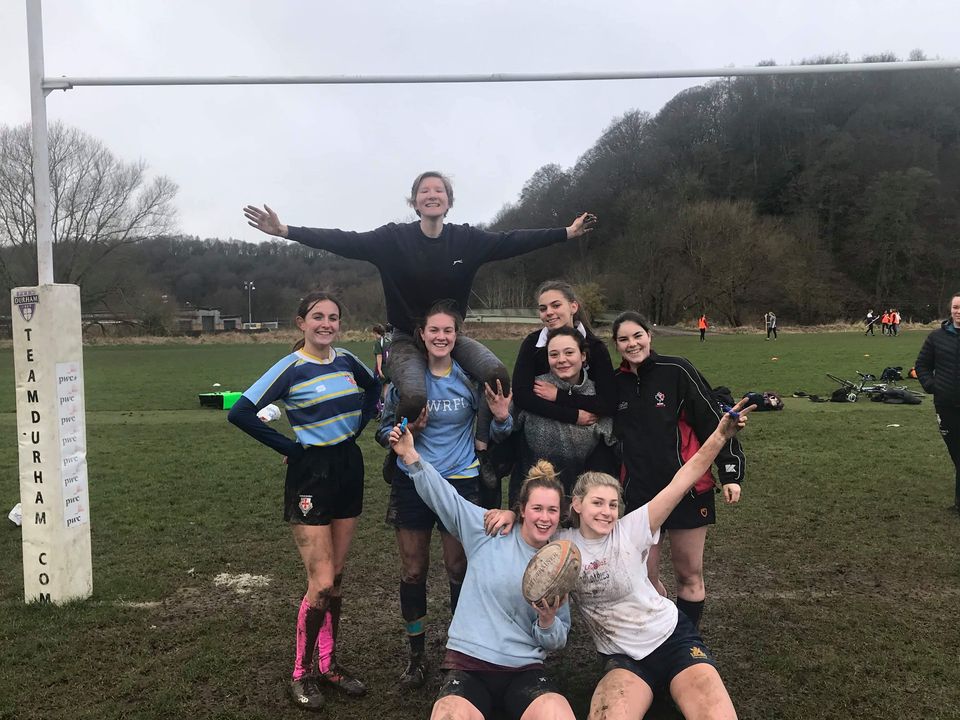 Running
President: James Harwood ([email protected])
The principle of running club is simple- once a week we go for a run. There is no competition or pressure, only running. It is a great way to meet new people and learn the local geography. We are inclusive and cater to all abilities. We are also completely free! Therefore, if you want to exercise at a reasonable price of £0, feel free to join running club.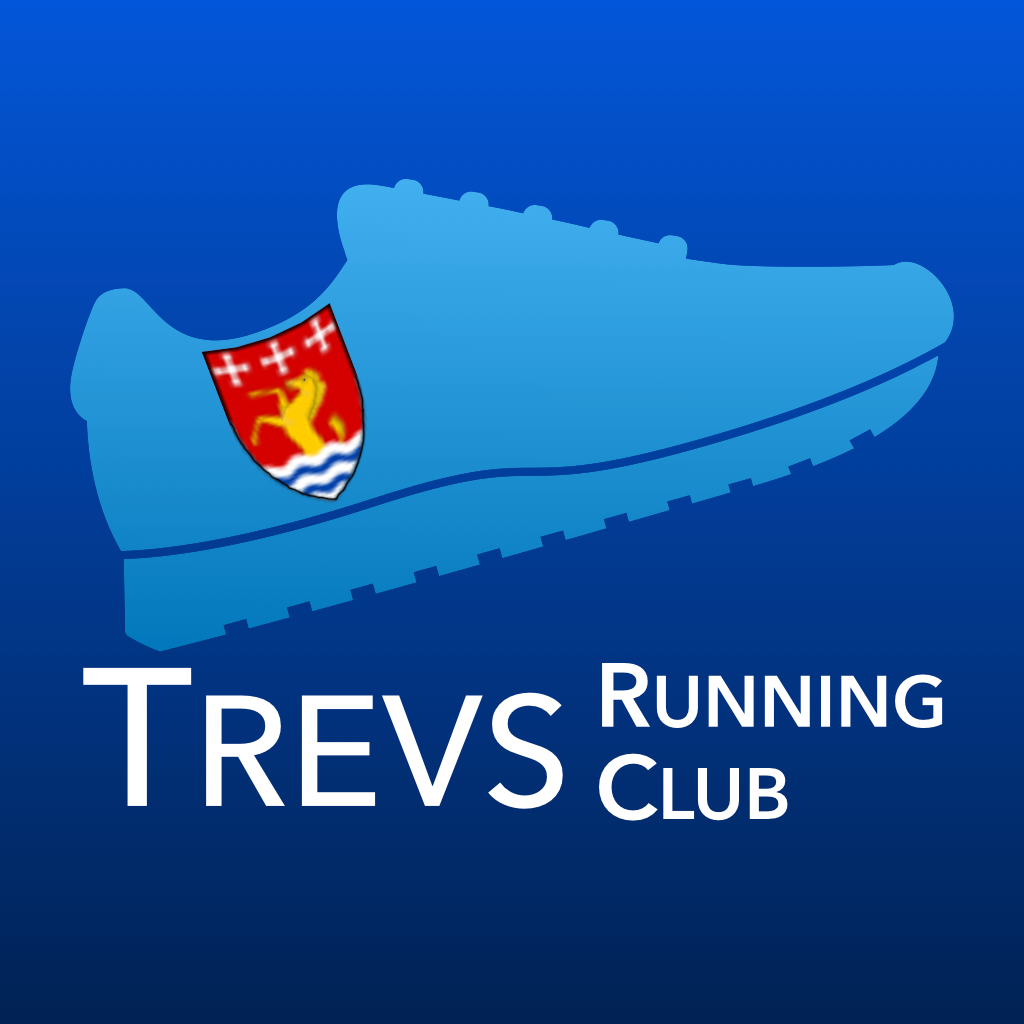 Squash
President: Paul Seidenberg ([email protected])
Whether you're a complete beginner or have played before, Trevs Squash is an opportunity to get involved. We have weekly training sessions and our men's and women's teams each have games most weekends against other college teams in the league system throughout first and second term. There's also a cup competition in third term that we put teams forward for as well as the chance to compete in Festival of Sport at the end of the year. We're also a very social society, and plan to hold at least one social each term where we can spend some time together as a club and get to know each other even better.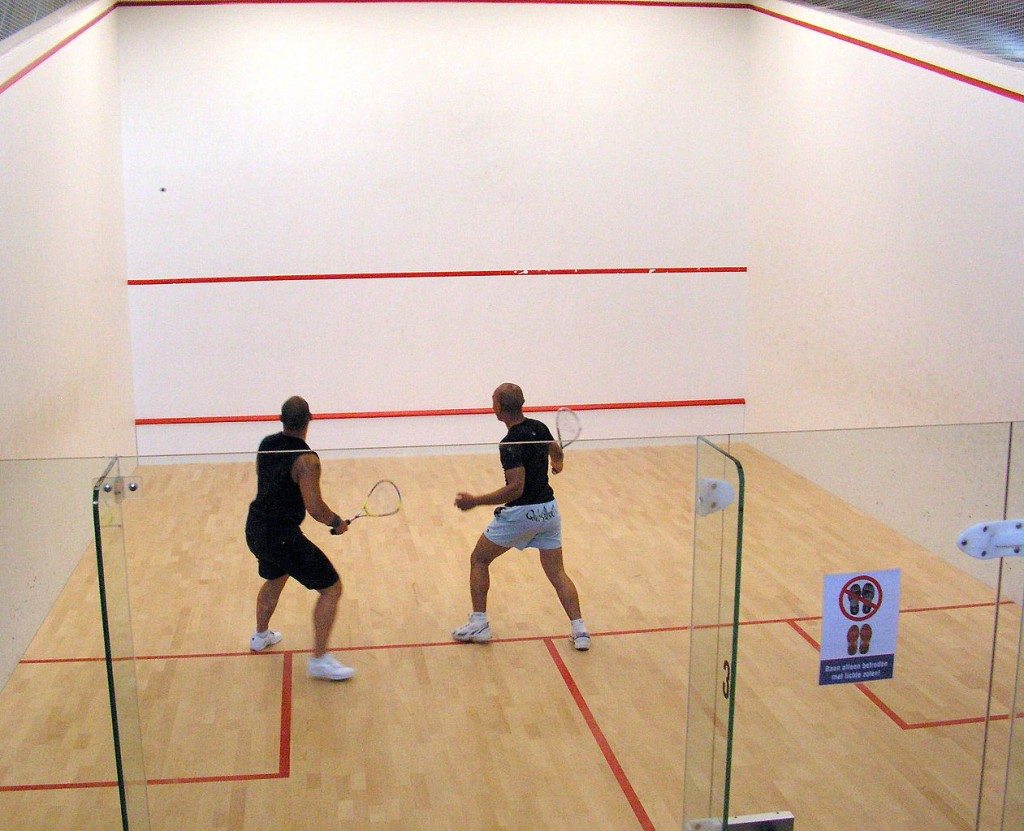 Tennis
Co-captains: Oliver Bourne (oliver[email protected]) & Lizzie Beamish ([email protected])
Trevs tennis is a very open club, welcome to all abilities. We aim to do a few socials through the year to get everyone involved. Also, for those who have played before we have matches during the summer term in the premier league of college tennis. This is also open to those who attend training sessions and want to play competitively.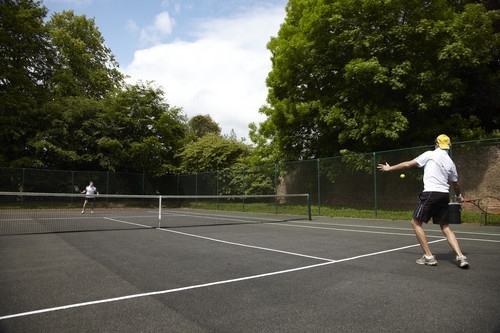 Ultimate Frisbee
President: Isaac Williams ([email protected])
Ultimate Frisbee is a fun and fast pace mixed gender sport which almost nobody has played before they have come to university. Trevs Ultimate Frisbee (TUF) has one mixed team and lets absolutely anyone participate in this relaxed and well-spirited sport, and for them to take it as seriously as they would like to. We have just been promoted to division one and next season aim to make it all the way to the top. We train once a week and have weekend matches, along with a variety of exciting socials each term, optional tournaments during the holidays and a chance to make some amazing friends. With the best team kit in Trevs (and the university), if you're interested in what we have to offer, why not grab a disc, and come along?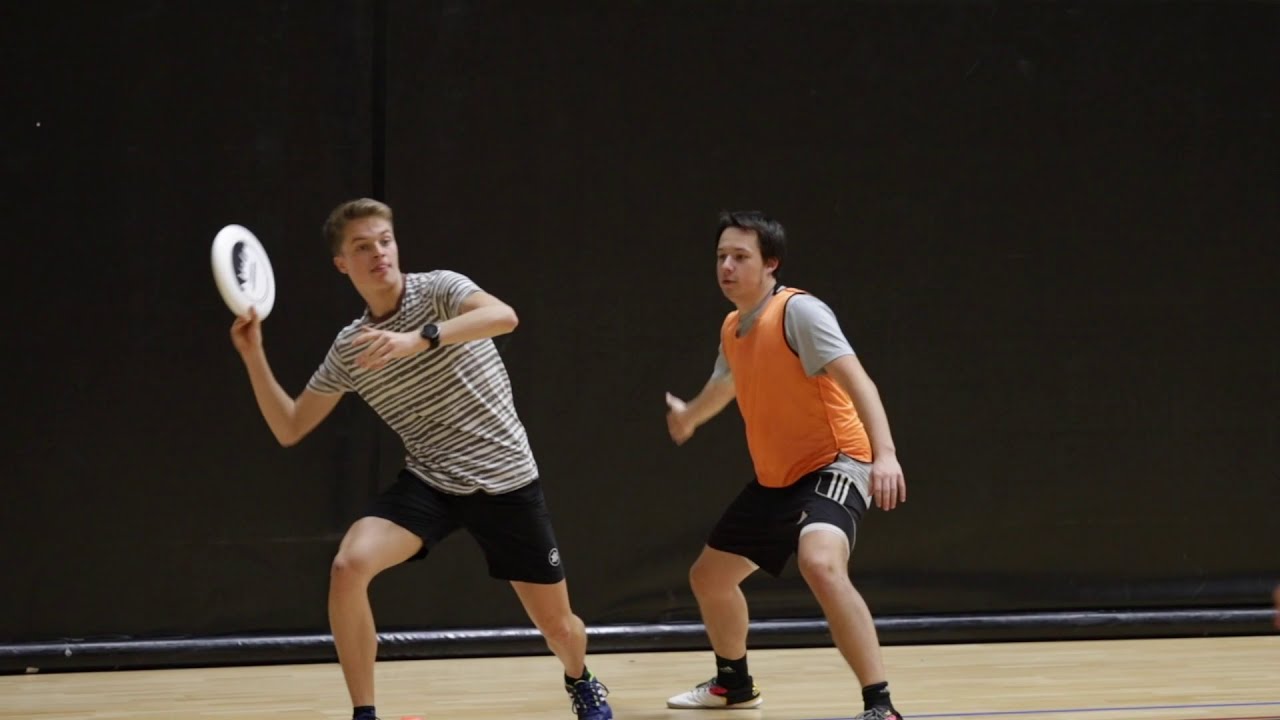 Volleyball
Co-Captains: Willow Young ([email protected]) and Freddie Farago ([email protected])
Welcome to TCVC! The Trevelyan Volleyball Society is a group that promotes and encourages team work and friendship through playing volleyball. Anyone, who is part of Trevelyan College can join. No past training or skill is needed. All sorts of players, whether beginners or advanced, will find a space for themselves in the club. Volleyball training will happen between once to twice a week during first term. Later, as matches start, training may become more frequent under the request of members.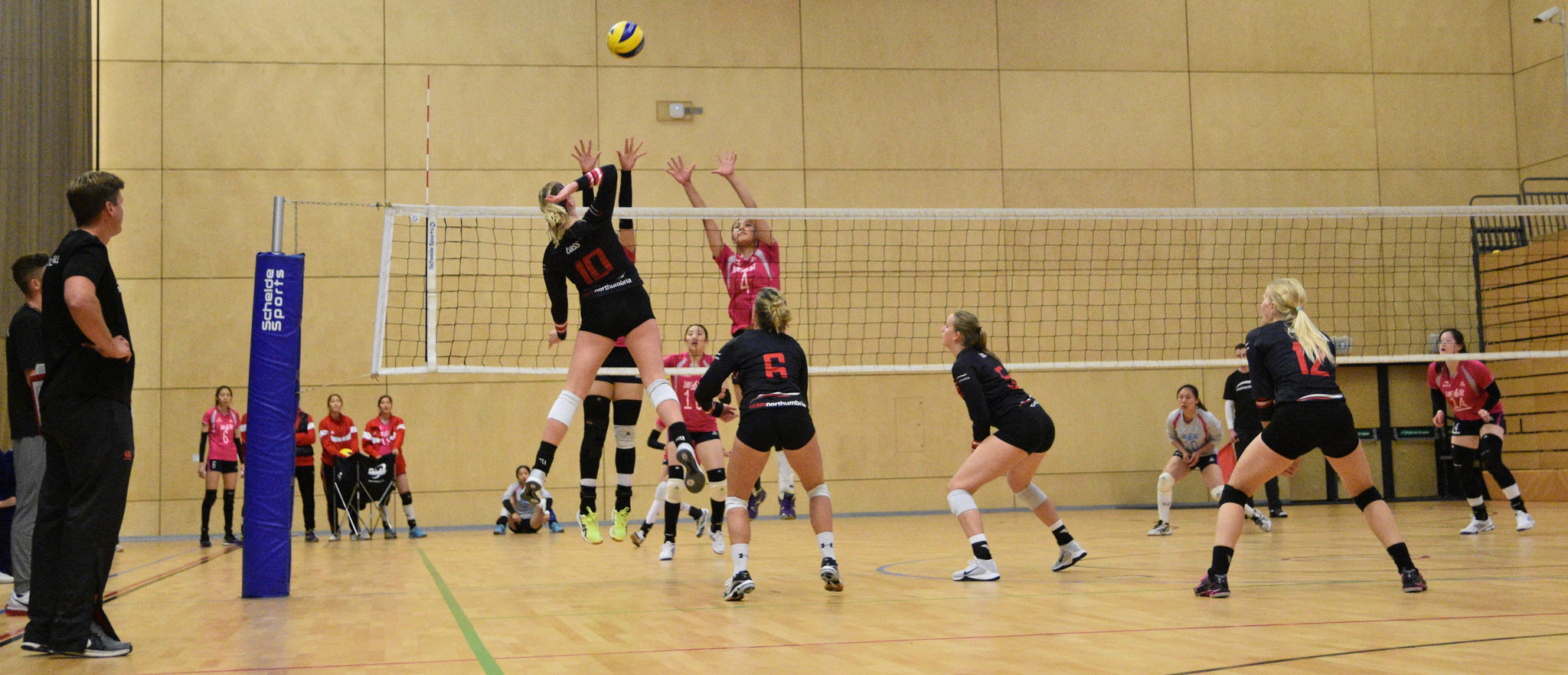 Music Representatives
Carolyn Leung (she/her) & Dan Wattis (any pronouns)
Here at Trevs we pride ourselves not only on the standard and breadth of our college music but also on its accessibility. There are a huge range of musical opportunities to get involved in–whether you're after classical, jazz, more modern music, or musical theatre. There's something for everyone in Trevs and if you think we're missing something that others would enjoy then we're happy to help you set that up! This will hopefully give you an idea of the music scene at Trevs, but we also have our Facebook and Instagram pages and feel free to contact us or the presidents of any of the societies with any questions!
Email: [email protected]
Facebook: @TrevsMusic
Instagram: @Trevelyan_Music
Christian Union
Presidents: Sophie Dossor ([email protected])

We are a group of Christian students in Trevs seeking to share the good news of Jesus with everyone in our college. We are associated with Durham Intercollegiate Christian Union (DICCU) who exist to give every student in Durham the opportunity to hear and respond to the good news of Jesus Christ. We meet on Friday evenings for a time of meeting together around God's Word as a college before heading to the larger university CU meeting. We also have a real heart to love our college practically so aim to regularly put on outreach events which are always a fun time of sharing Jesus.

Fashion Show
Director: Poppy Wilson ([email protected])
A highlight of the Trevs social calendar, Trevelyan Charity Fashion Show (TCFS) provides a show-stopping event that promotes body positivity, diversity and sustainability. The show has been held in a variety of venues, most recently at Digital (a club in Newcastle). An entirely Trevelyan student run event, TCFS provides students with an opportunity to express their creativity and gain valuable hands-on experience in managerial positions, all while raising money for a good cause. There's a place for all skillsets, whether you wish to perform on stage or work behind the scenes. TCFS is a great way to immerse yourself in college life and we encourage anyone with an interest to apply, regardless of experience.
Executive committee applications will be opening at the start of Michaelmas Term, while model, performer and compère auditions will commence towards the end of term. 
Games Society
President: Emily Wilkinson ([email protected])
Trevelyan College Games Society is a group of students dedicated to playing a variety of card, video, and board games within the college community. Our main aim is to provide an enjoyable experience to all members in a relaxed and friendly environment. We welcome anyone and everyone interested in games, regardless of past experience. We host board game evenings every Saturday in the Undercroft, social deduction games every Tuesday in the Upper JCR, and host a variety of games-related events in college throughout the year.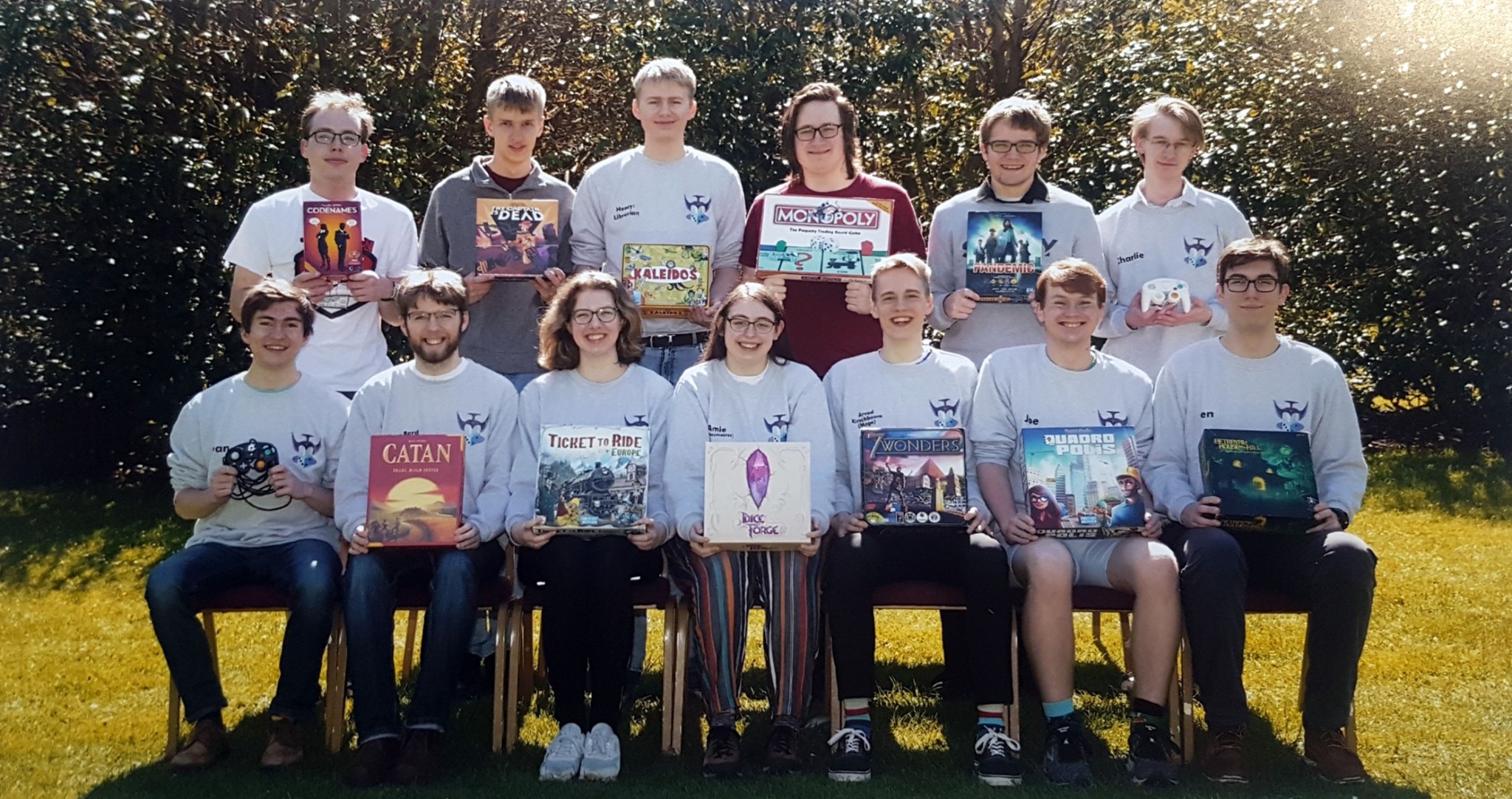 LGBTQ+ Society
President: Alysia Orbell ([email protected])
Trevelyan College LGBTQ+ Society provides a place for queer and questioning people as well as allies to come together and celebrate as well as learn more about our community. We will provide many events throughout the year that everyone is welcome to join. The society aims to work with other LGBTQ+ societies and organisations within Durham to ensure the community continues to be a safe space for everyone. We also aim to educate people on parts of the LGBTQ+ community that they may not be familiar with.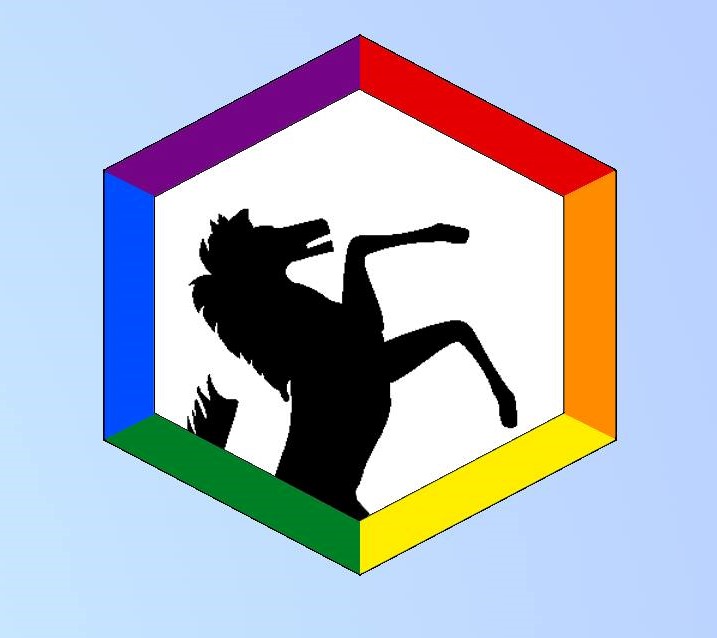 Nail Technicians society
President: Imogen King ([email protected])
Nail Technicians Society look to encourage intra-collegiate socialisation and to bring equality to the great profession of Nail Art through the removal of the stigma of Nail Art as a purely feminine pastime by encouraging mixed-gender nail art. Ultimately we hope to be an open and friendly society that encourages people of all levels of interest and ability to be able to enjoy nail art, together as a part of a larger group, allowing for people to meet and learn from others.
SIXTH SIDE THEATRE
President: Emilia Lewis ([email protected])
Sixth Side Theatre Company! Trevelyan College's resident straight-play theatre company, putting on a range theatre across the year. Whether you're into acting, directing, stage managing, producing, being creative with lighting, sound and set – there is something for all! With opportunities for everyone, from those with no previous experience whatsoever to those with experience of the West End stage, this is your chance to become part of an exciting and dynamic society where you can learn new skills, have a fabulous time with new friends and always have something new to do with your spare time!
Follow us on Facebook @SixthSideTheatreCompany or on Instagram @sixthsidetheatre so you never miss out on what we're up to and the huge variety of opportunities available to you in college.
ANGUS HONG & SHAMMER SHERAZ
Gym Representatives
After a renovation in 2017, Trevs Gym is one of the best equipped and managed in Durham! Equipment is consistently maintained and replaced. While keeping some of our old equipment students can look forward to a larger range of exercises, less waiting, high quality equipment and a more open space plan.
Trevs Gym is found next to the JKH, and any member of the JCR with a gym membership can use it. The gym is a great social hub in college, used by Trevs' sports teams for fitness sessions as well as by individuals to reach their personal goals. With opening times from 6am – 10pm, whether you fancy an early morning session or a late one, you'll always be able to find time to fit a workout into your busy schedule. There is also a womens only session 11am-12pm every weekday too.
Here at Trevs we cater to everyone's fitness goals, so whether you want to lift weights, run a marathon or just have fun staying in shape, Trevs Gym is the ideal place for you. We have a treadmill, cross-trainer, rowing and cycling Machines, free weights, both a NEW cable and power 'multi-gym', a punch bag, boxing equipment, a bench press/ power rack, a squat rack, ab crunchers, medicine balls, dumb-bells, swiss balls, exercise mats and much more.
Membership costs just £50 a year, all you have to do is find a buddy and swipe your campus card. Before using the gym members have to be inducted by the gym reps. The money obtained from the fees goes into buying new equipment.
If you do not have JCR membership, you can purchase this along with a gym pass for £160 / year.
Membership can be bought by contacting your gym reps ([email protected] & shameer[email protected]) or from the JCR Exec during drop in hours.
It's a truth universally acknowledged that whilst at Durham you'll have to do some work and Trevs Library is here to offer you help and support with your studies. Indeed, we aim to support every area of study undertaken by students and constantly add new titles to our collection. You'll find the two library rooms, both with Wi-Fi, in the main building on the same level as Reception.

Open 24/7, Trevs has one of the best selections of academic texts as well as reference books and  course-related DVDs. There are study tables and chairs is you want to use the library for working in too. If the library doesn't have what you are looking for you can email a suggestion to [email protected] and it may be on the shelves within 48 hours!
We also have 8 computers in our PC suite, with printing available at any time of day.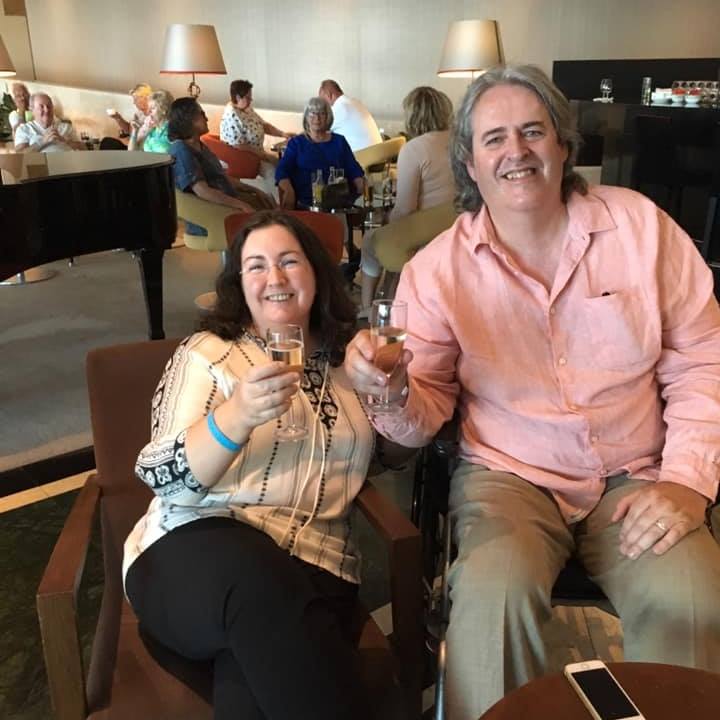 We welcome you into the library,
Your librarians,
Tim and Mary Fowler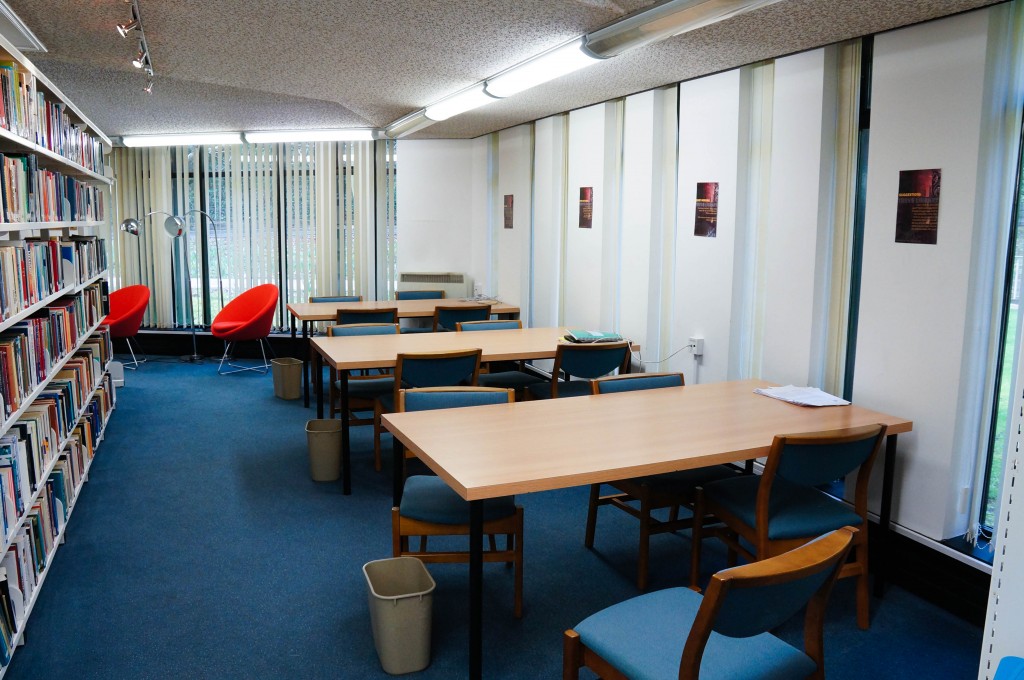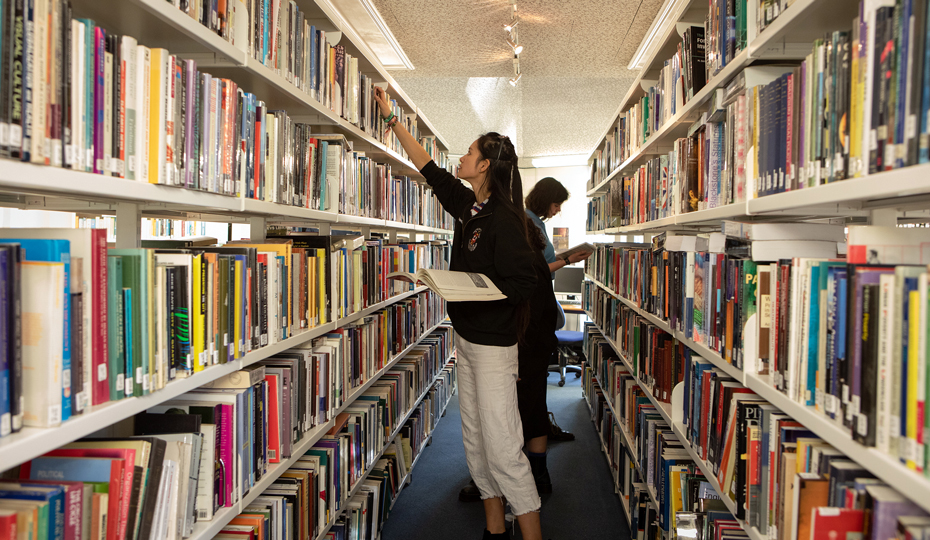 What is Trevs Bar?
Trevs Bar is the physical (and social!) centre of Trevs, making it a great meeting point at any time of day. We are open every evening, and host regular bar nights, 'Unplugged' music nights, and various events, as well as a weekly Pub Quiz. Look out for cocktail evenings and tasting events over the year, helping to give you a taste of more unusual drinks alongside our normal fare.
We are also open as a coffee bar during the day, which doubles up as a great study space. Come down to try our selection of Italian coffees, fruit teas and hot chocolates, at some of the best prices in Durham. Remember, if you need a hot drink to help you work, they're available all day, not just during the coffee bar.
Who are we?
We are proud to say that Trevs Bar is staffed entirely by Trevs students, and we believe this creates a great atmosphere and a fantastic place to spend your time. Both our Senior and Junior Servers are keen to chat about what we do, what we serve and pretty much everything else. We're a friendly and enthusiastic lot, so come down and get to know us and the bar! 
The day to day running of the bar is the responsibility of the Sabbatical Bar Steward (the Bar Sabb), a recent Trevs graduate. The current Bar Sabb is George Scholey, and she's responsible for organising bar events, staff management, product ordering and pretty much everything else to do with the bar. If you've got any concerns or questions, feel free to contact him via the bar email account ([email protected]) or find him somewhere in the bar area during office hours (10:00 – 18:00) every weekday.
What do we serve?
We offer a hugely impressive range of gins, rums, vodkas and whiskies, including rotating premium rums and gins. Our beer and cider fridges are stocked with a variety of different styles from different brewers – craft beers such as Beavertown Neck Oil nestle next to classics like Peroni and Newcastle Brown, while fruity Rekorderligs sit next to real ciders from Thatchers. We're also always on the lookout for other interesting products as well, so keep your eyes peeled for new additions to the family! Prices start at 30p for soft drinks and £1.60 for draught beers and ciders, and range up to £3 for some of our most interesting spirits and bottled drinks.

We also have a cocktail menu available! With old favourites including Cosmopolitans, Long Island Ice Teas, and Old Fashioneds alongside some more slightly unusual drinks including Melon Balls and Granny Smiths, why not try to find your favourite while experiencing something new? Cocktail prices start at £3.40, so don't be afraid to give them a try! There's also our college drinks – the Trevs Blue, the Morals Mangler and another more secret one. If you can find out its name, feel free to order it!
When are we open?
Sunday – Thursday: 20:00 – 23:00
Friday and Saturday: 20:00 – 00:00
Before Formals: 18:00 – 18:50
Get involved!
If you're interested in becoming a part of the Trevs Bar team, applications for Junior Server usually open each academic year towards the end of October. If you'd like to learn more about the bar, you can find us on Facebook, Twitter and Instagram – give 'Trevs Bar' a like or a follow for all our updates on new products and the events we're running.
The Buttery is Trevelyan College's shop and dates back to at least the early eighties. It is run entirely by students, headed by a committee of six members who are in charge of everything from setting the toasties of the week to making sure we comply with health and safety regulations, and with a total staff of over thirty Trevs students.
You can find us just between the Dining Hall and the Cobbles (Trevs' main entrance), opposite the pool table.
The Buttery shop sells all sorts of items to suit your needs. We sell snacks, sweets, drinks, stationery and some basic toiletries. We also sell cold & flu remedies and painkillers, as who wants to trek into town (and worse, back up the hill) when they're feeling rough.
Any suggestions for new stock can be written in the suggestions book, or feel free to email or chat to a member of ButtComm.
If you're borrowing a DVD, why not pick up some popcorn to go with it? As of this term, we are selling Butterkist toffee popcorn.
Opening times:
Shop (Mon-Sun)
Sunday – Thursday: 19:30-23:00
Friday – Saturday: 19:30-23:30
Toastie Bar (Mon-Sun)
Sunday – Thursday: 20:00-22:30
Friday – Saturday: 20:00-23:00
– Updated Buttery Standing Orders (September 2019)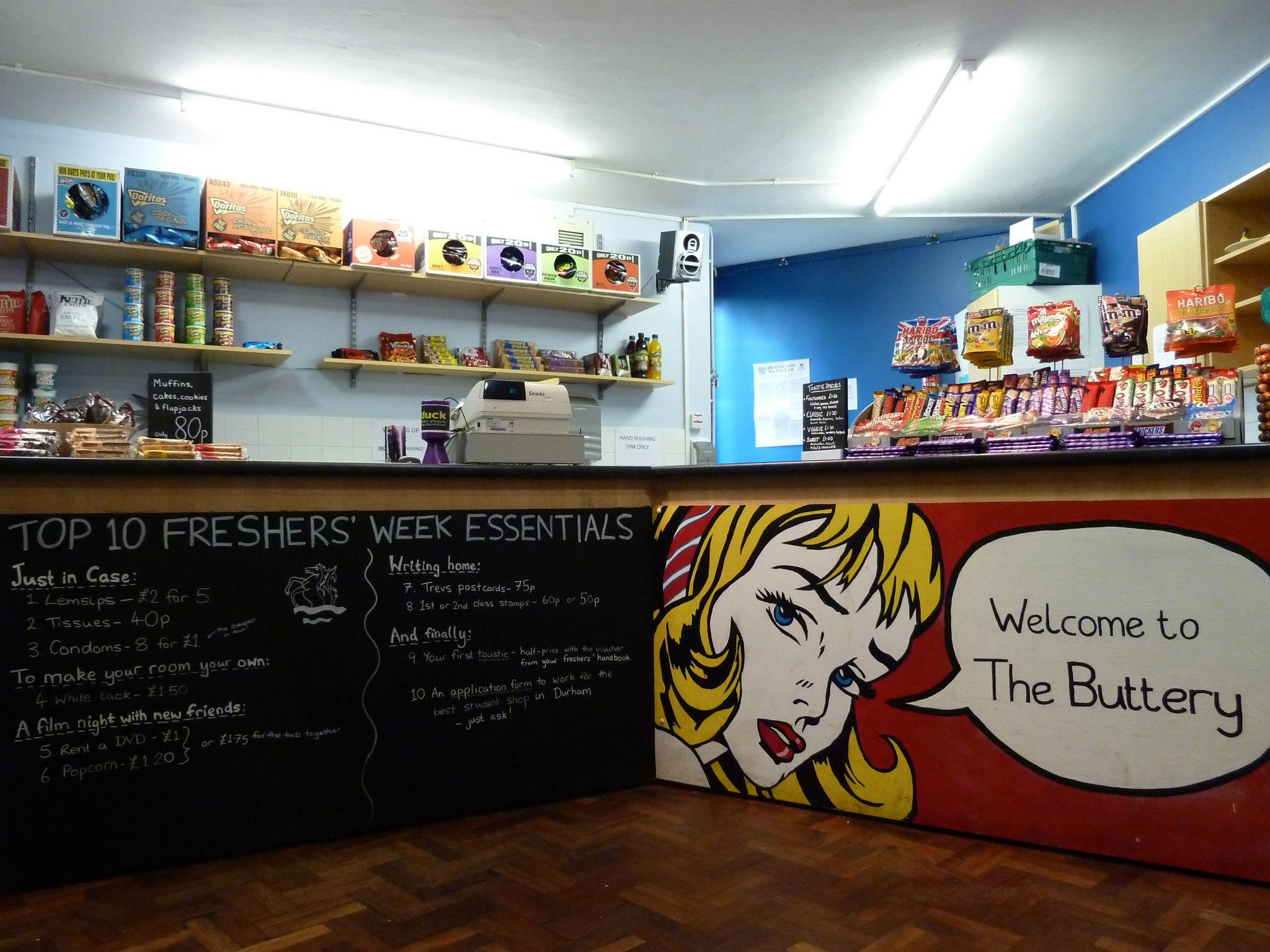 College Food
All members of Trevelyan College who live in college are offered 29 weeks of catered service. In Trevs, this consists of three meals a day, every day. On weekdays, a hot breakfast, lunch, and dinner is served, whereas on weekends, a continental breakfast, brunch, and dinner are served. 
There's usually at least two meat options and 2 vegan/vegetarian options for lunch and dinner, or fresh sandwiches/wraps – alongside a salad bar, soup, fruit and pudding. The food is great – you won't starve! 
If you have any dietary requirements, let college know and they'll work something out – if they know you can't eat what's on any particular day, then they'll make you something special. The best person to contact is Dawn Purdy, the food manager. All of the catering staff are lovely, be nice to them for some great queue chat.
Formals
Formal dinners are special nights in Trevs. Students wear formal clothes and gowns (available for purchase on arrival), or black tie on special occasions, and fill the dining hall for a three course meal. We have a 'high table' where our Principal, Senior Tutor and other college staff sit, and long tables for students, with a capacity of up to to 280! Formals typically lasts about an hour and feature a variety of quirky traditions. 
We have regular formals throughout the term (roughly around 3-5 per term), some of which are themed or taking place before a college event, such as Winter Ball, Trevs Night, and Summer Ball). Longer formals take place at the end of each term (Christmas in Michaelmas, Handover in Epiphany, and End of Session in Easter).  
Alcohol may be brought in to the meal, and can be bought from the bar which opens an hour before the formal. You may bring your own drinks, but will have to pay corkage if they're not from the bar. 
After the formal, the bar opens with the furniture cleared to create a large dance floor, with music from either a band or a DJ. The bar is often busy until it closes and then a big group will go to town to finish the night in style.
A Few Expectations
You cannot stand up until formal ends! If you need to leave for any reason, you can't come back in.
No phones
No flash photography
While high table are sitting, a level of decorum is expected